This time, it's my girl with her cousins..
Mashallah they are getting older and the little one is wobbly walking now.. So cute
I got this bowl for popcorn,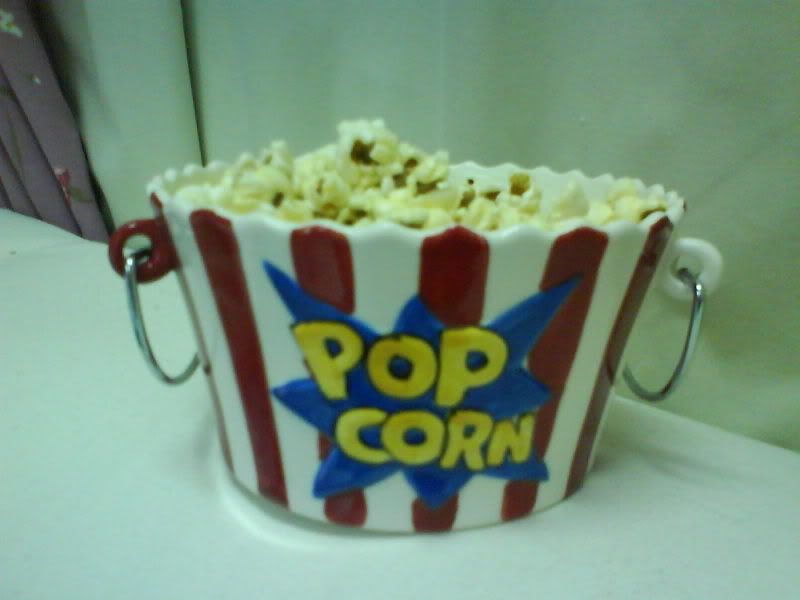 it reminded me of the cups they give in the cinema.. and every one who knows me sure knows how much I love the movies, and whatever remind me of it..
They are smallish and made of ceramic.. I got three of those, and just waiting for a chance to be able to see one of the hundreds of movies i got in the house.. I prefer going to the real cinema..
Bahrain... Here I come.. (not today though I am a bit busy putting together my kid's bunk bed .. pictures coming soon inshallah ..)