My cousin (actually my mom's cousin) came back from a 9 month trip to the USA, while she was there I asked her to look for bag making things for me in Joanne , where she went there to have sewing classes.
She got me these bag handles , which I've been wanting for a loooong time since seeing them all around the net.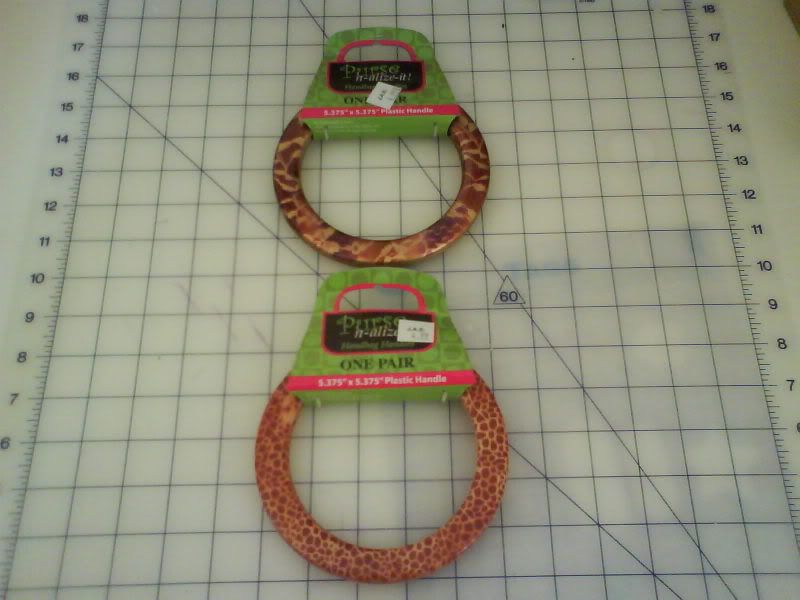 (those look like handcuffs in this picture..!)
I'm very happy with all the ones she got me and I can't wait to use them , maybe on some of my new tummy fabrics...
Hmmm or maybe I should go get some newer fabric for this occasion??
Anyways thanks lulaz for the lovely selection.
She also got me some bag making patterns , they look tempting to try. Plus some 100 something box of cookie cutters that I'm really excited about, now all I have to do is make some cookies..
A few days ago I bought these tiny furnitures..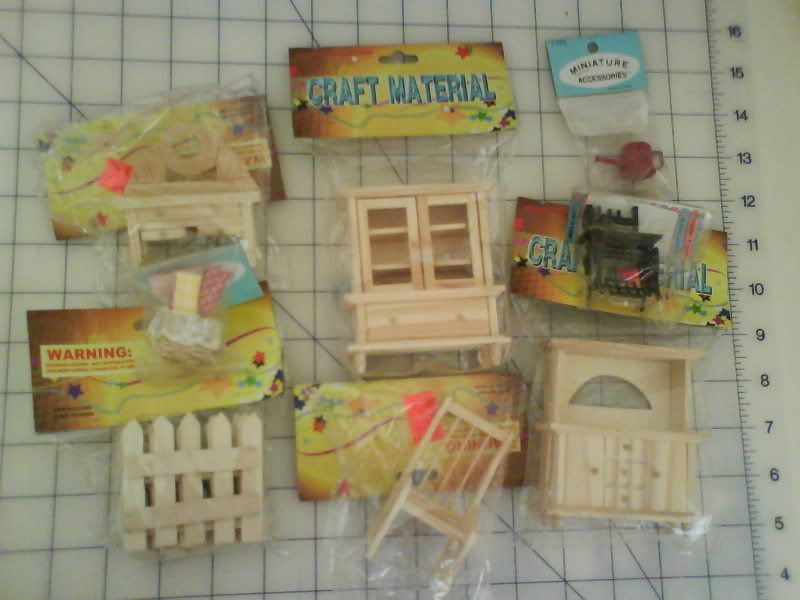 I guess I felt jealous of moomface's doll house I wanted to have mine lol..
They just need some painting and accesorising and a place to be put in..! Sometimes I'm really an impulsive shopper.. Ok all the times..!
But who can resist buying new lovely stuff? surely not me.
So I'll post pictures of the finished project, if it ever finishes..!