Well for those of you who are not familiar with the word, gergee3an is a traditional thing in the eastern side of Saudi Arabia, well maybe even in other parts too, anyways I'm bad with history but I'm here to tell about a very lovely night we had at our friend's house.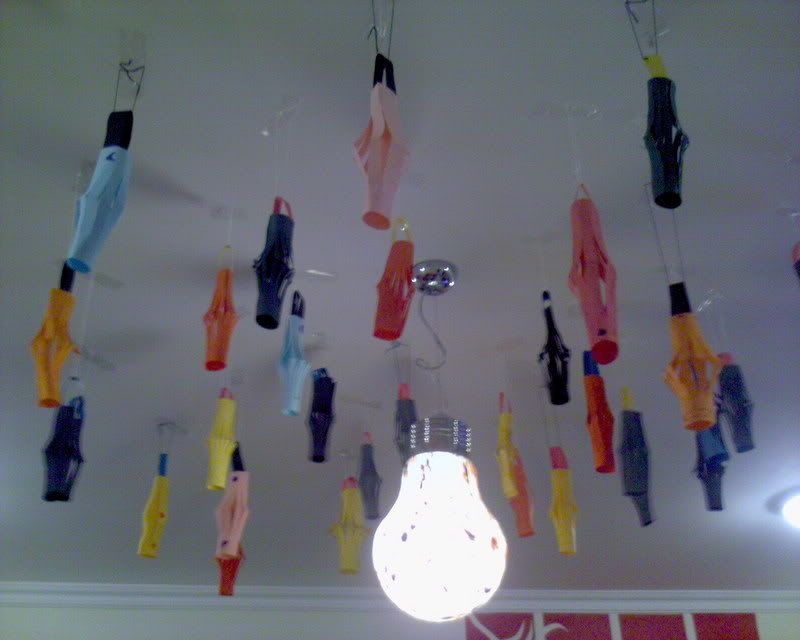 She hosted a late gergee3an party for all the kids, 27 of them mashallah, and the mom's were invited too of course, so mainly the gergee3an happens on the night of the 15th of ramadan and in that nights kids go around the neighborhood knocking on doors wearing traditional dresses and singing traditional song asking for nuts and candies. Nowadays every kid makes his own favor filled with nuts and candies and sometimes gifts to give to other kids, and that what happened in the party, every mom brought some lovely decorated favors and the kids had too much candy at the end of the night..!
Well sadly I only took pictures of this one, which was given by the hostess of this night.
The kids had lots of fun , we even helped them to play traditional games like tag tag tagya, and salwa ya salwa. And they sang some songs and made lots of noise, but it was nice seeing so many happy kids mashallah.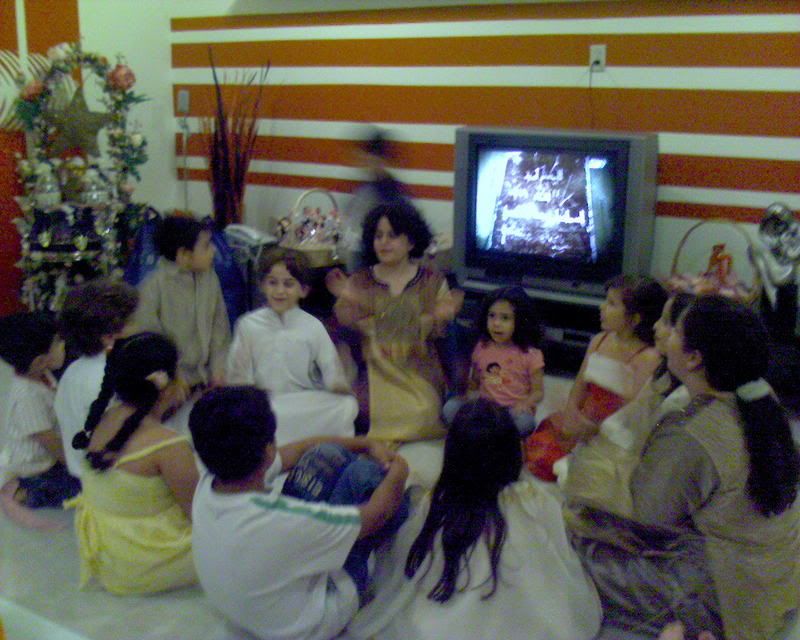 Us moms sat and ate and talked and it was nice too, I just love this group of ladies, and I always enjoy sitting with them, give me a themed party or anything interesting to do while with them and I have a perfect time.
So next year inshallah I will be more prepared and I will remember to have my girl's picture in her adorable red traditional dress which mom bought , but in the meantime this was the star of the night mashallah..
Isn't she the cutest thing you've ever seen mashallah?
I loved my friend's new house decor, the room we sat in was so pretty mashallah and they did the paintings themselves, I just love that.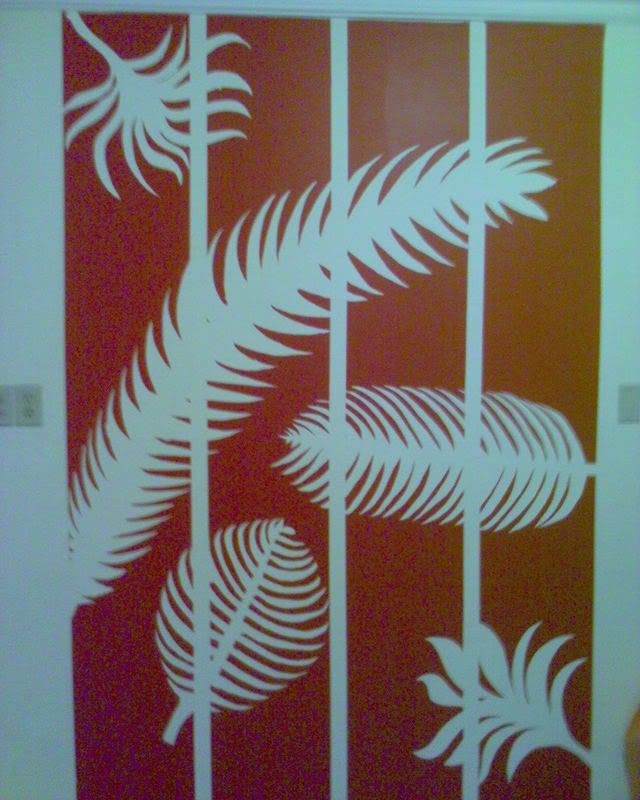 And I just love this flower wall sticker from ikea, just pretty mashallah.
So after tomorrow inshallah we will be leaving for a two weeks Eid vacation to Taif, Jeddah and Makkah , to be with family and friends. Hope you have a happy Eid and good days, until then I will miss you all..