Well we met with as many family and friends as possible in this relatively short time, we had to be in three different places, and we were having bad colds and Eid gatherings. It was a somehow stressful times but 7amdillah we had fun too.
We only went shopping twice, one time to Ikea, of course I have to go but strangely I didn't find much that I liked, and the things I did like were too large to take back home.
Then we went to a mall in Makkah and my girl had some good time in the amusement area with her aunty (my sis in law which is only 13).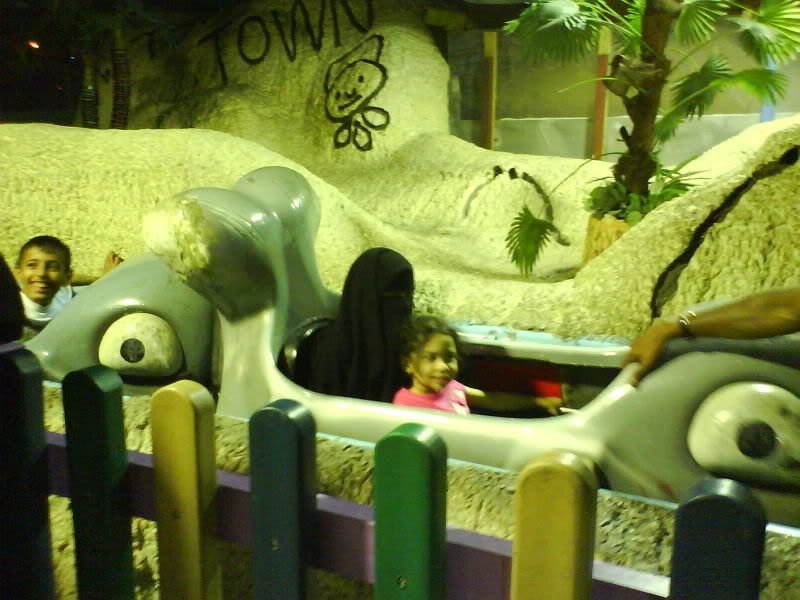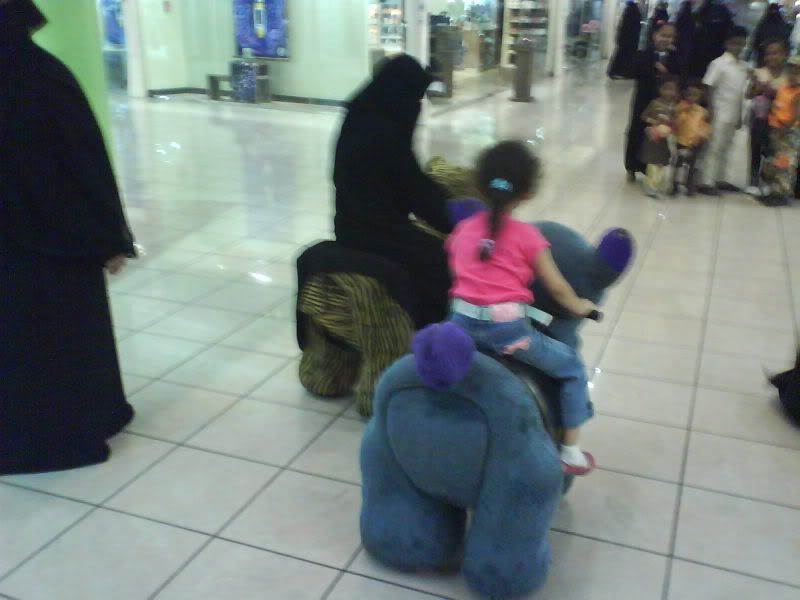 Eid was nice, the night before it we were in Taif were we played games with my in laws and it was nice, then we had Eid breakfast and some of us acted funny like my brother in law..
Then we went to Jeddah for my family's lunch and it was great seeing them after a whole year, and nice exchanging gifts, I got some cool stuff thanks everyone.And my girl got this toy kit from her aunty(my sis) which I enjoyed doing it for her, so pretty.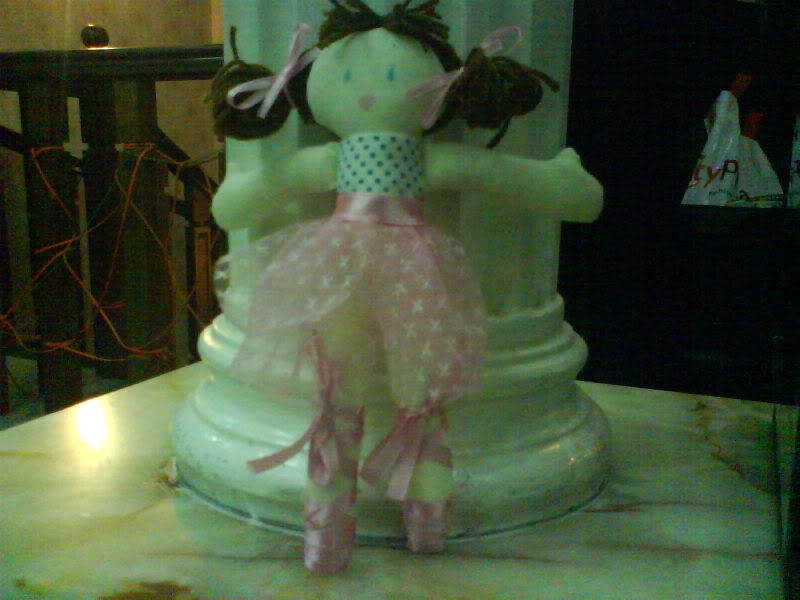 I met with the two new cute additions to the family, my two cousin's babies, and my aunt's baby , mashallah so cute.
After that we didn't do much but rest and sleep and stay at my in laws house in Makkah.
I had a chance to go to some friend's house and I spent some time with my best friend who just came back from Canada and got me some yummy ribbons or trims I dunno which is the right word for them but I just liked them so much, thanks cute cat.Pictures of them coming soon inshallah.
So That's all we did, it seemed like two years due to some family arguments and misunderstanding, and because of us all being sick, but over all it is good being with family for a while.
Hopefully after being fully settled in, I will have a chance to do something crafty or decorative. With lot's of good pictures.