I loved my small babushka very much that yesterday I just had to make another one, this time I decided to make it into a toy like form..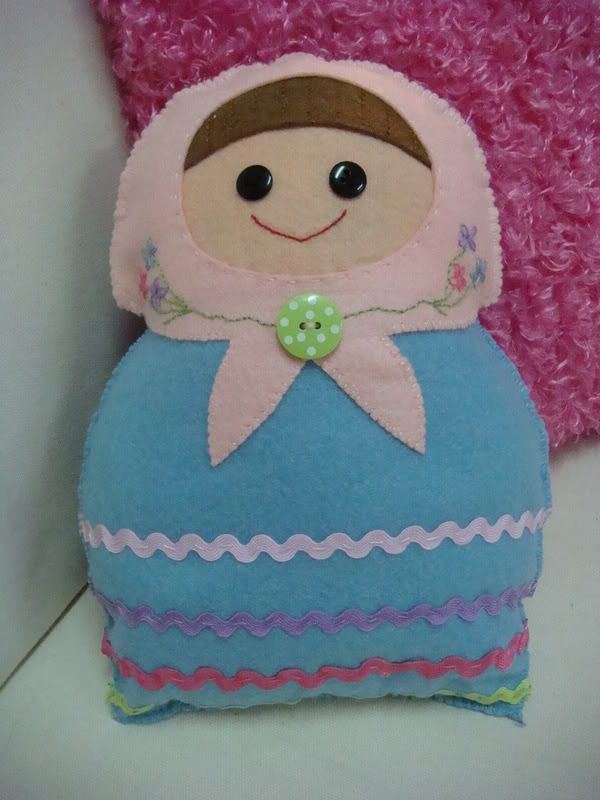 Here is my lovely, still recovering daughter mashallah showing the size of it...
And since I've been sick , mom got me some pretty flowers..
So pretty, I was very happy with them because I just love Hydrangea and this is my first time to see one in real life. Besides, it's a plant so this way inshallah it might live longer.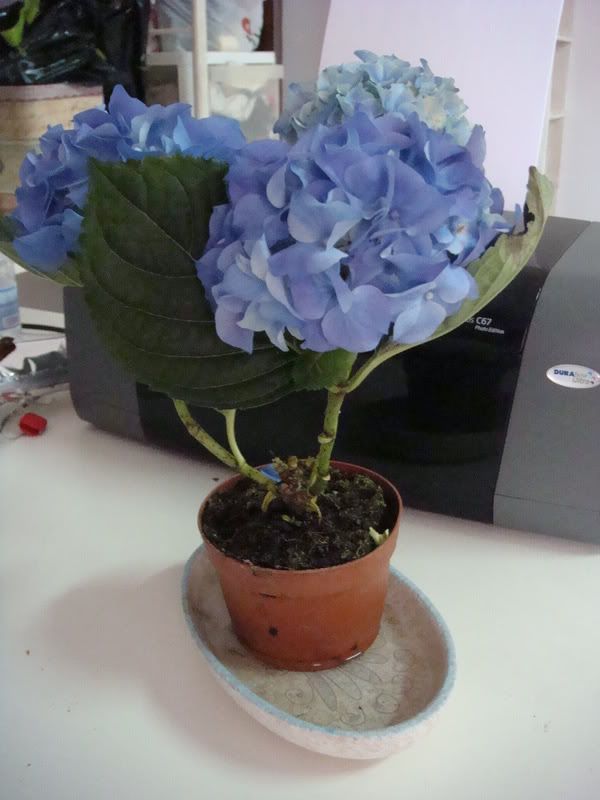 Life can be so good 7amdillah..