I just love the look of old buildings, bricks and stones, with greenery growing in the middle , or around them..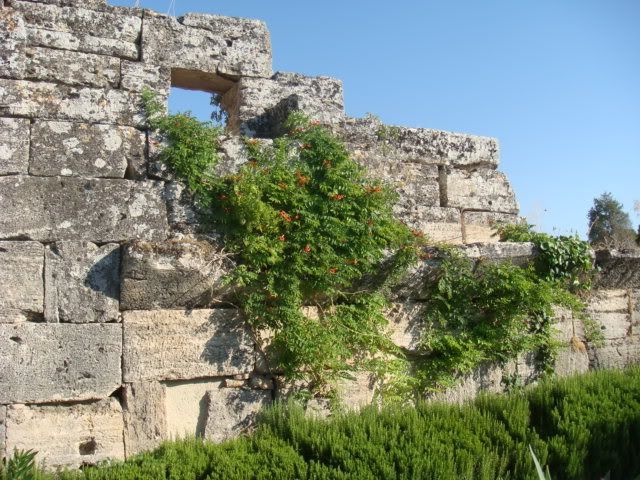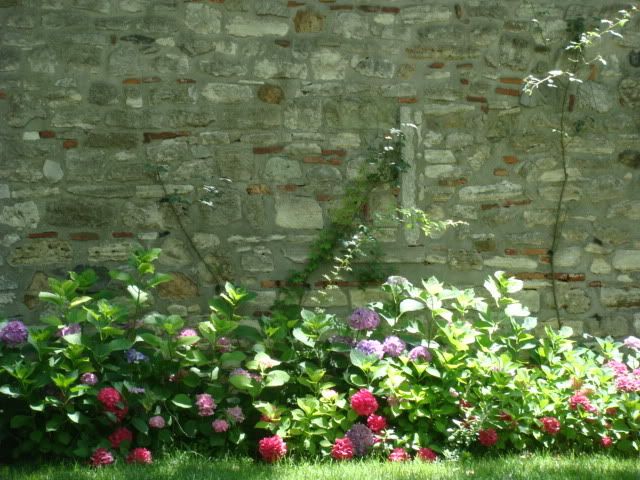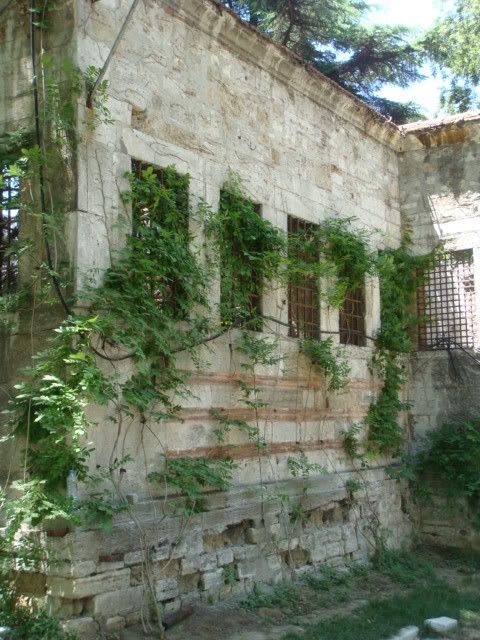 And finally I was able to see many many many of my favorite flowers growing naturally and happily all around .. My loved Hydrangea..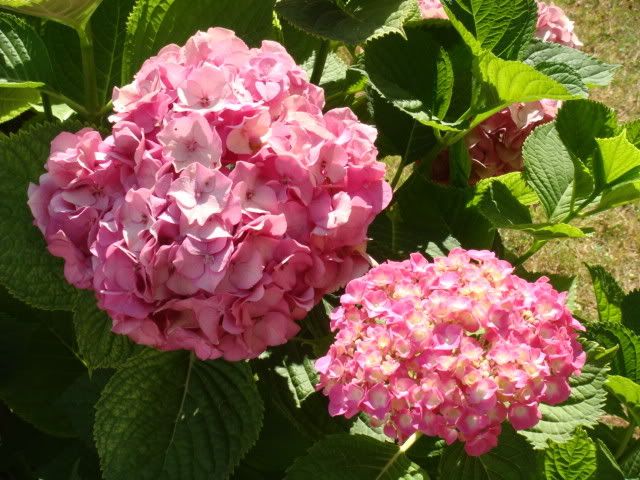 This seagull was proudly standing on the light pole where we were having breakfast in the hotel balcony in Istanbul, He stood there for a long time, but not long enough for me to take out my camera and take the picture before he was disturbed by the lady sitting right under that pole..!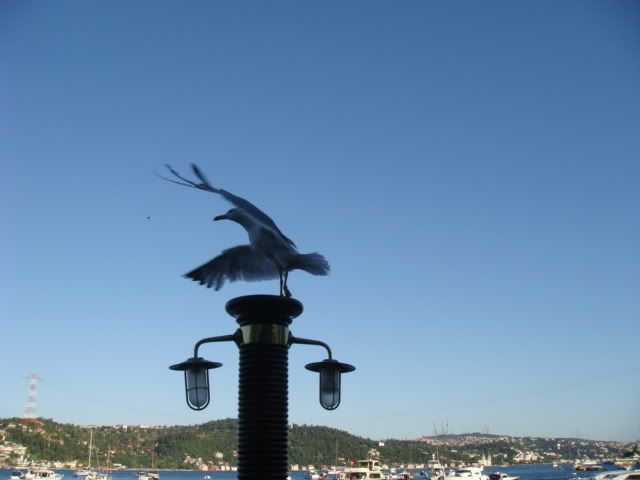 I loved the look of this Cart selling grilled corn, the smell was yummy and they were similar carts all over the place in Istanbul's sulanahmet area ( I hope I am not remembering the name wrongly!)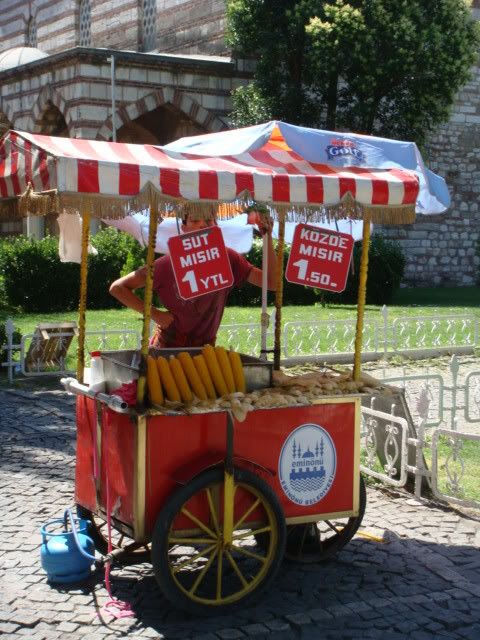 Too many things to take pictures of mashallah.. more to come.