Well to keep up with the tradition of taking a picture for the first day of school here are two from this year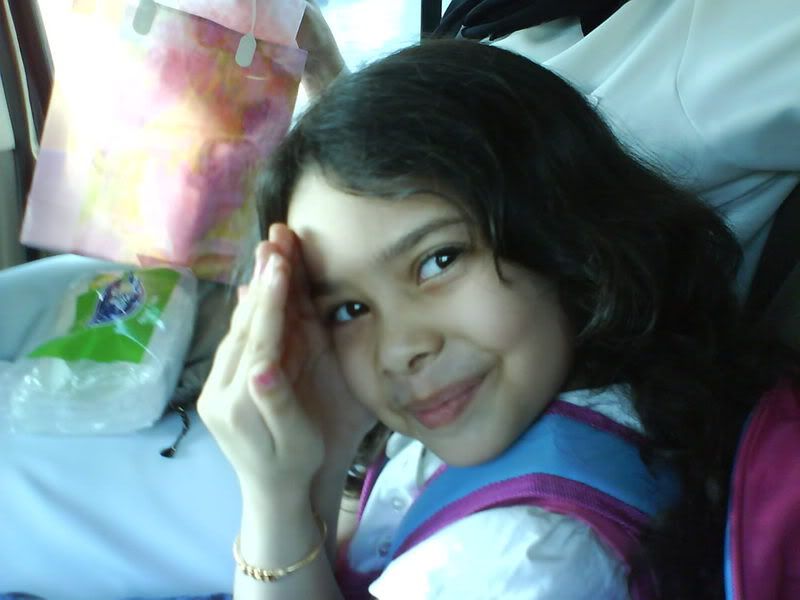 my little one is in kg3 now and she was excited in her first day.. (in front of her school)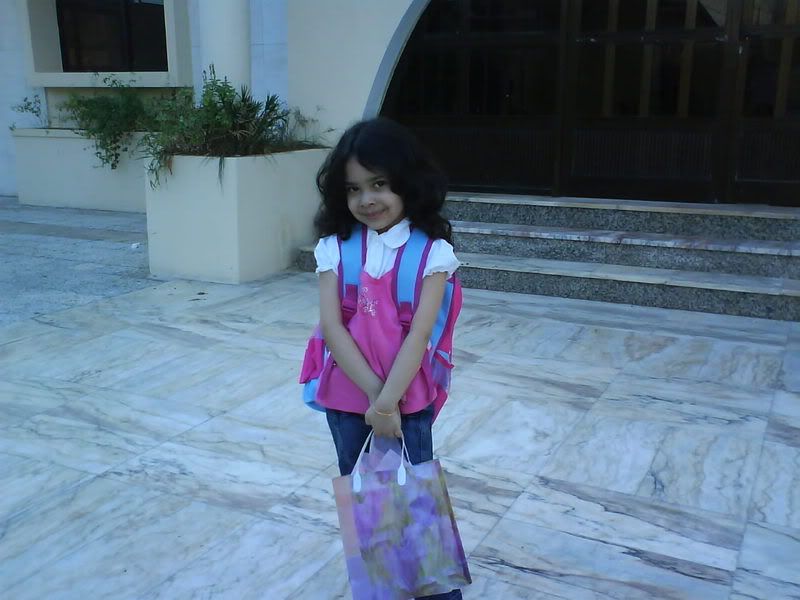 Until she discovered her teacher won't be there for her this year. She is having a new class and a new teacher and that freaked her out and she started crying.. Only for a while though because her new teacher seems very kind and good mashallah..
So we went to Macdonald's one day with my friend and her kids and they enjoyed some happy meals and playing , and then some ice cream ..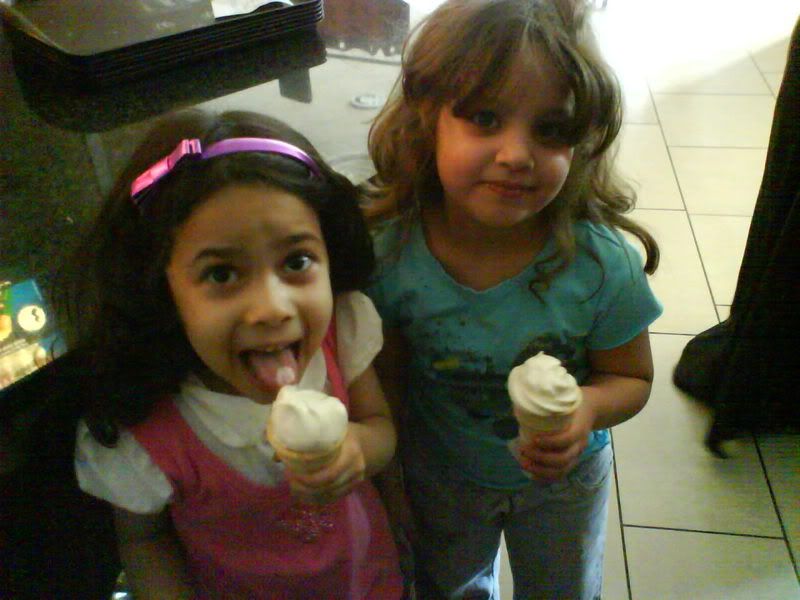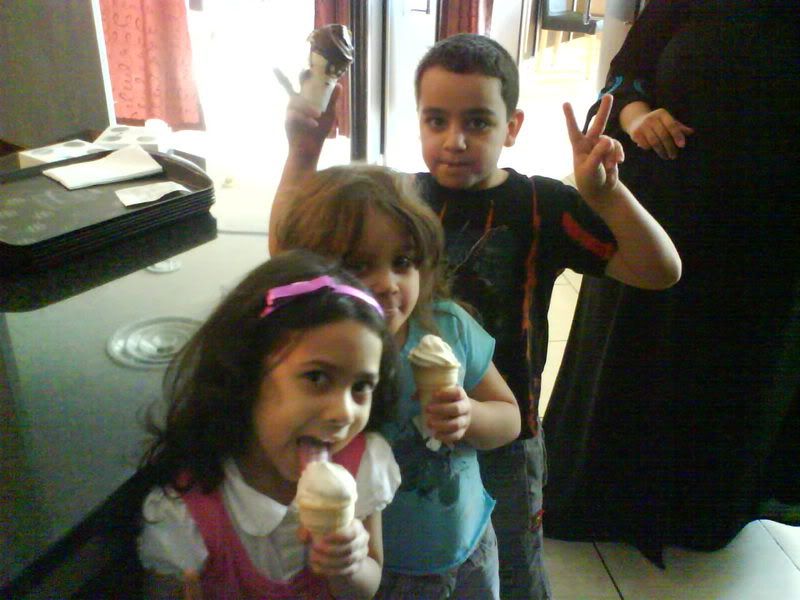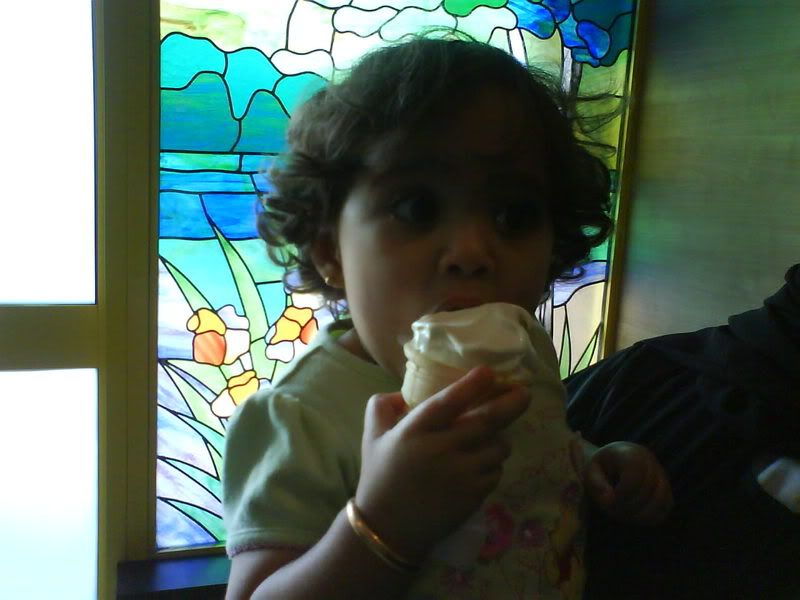 I enjoyed some of my kid's ice cream too lol
And can you believe how festive a glass of diet Pepsi can get? our waiter was in a good mood that day at Friday's I think , yummy yummy..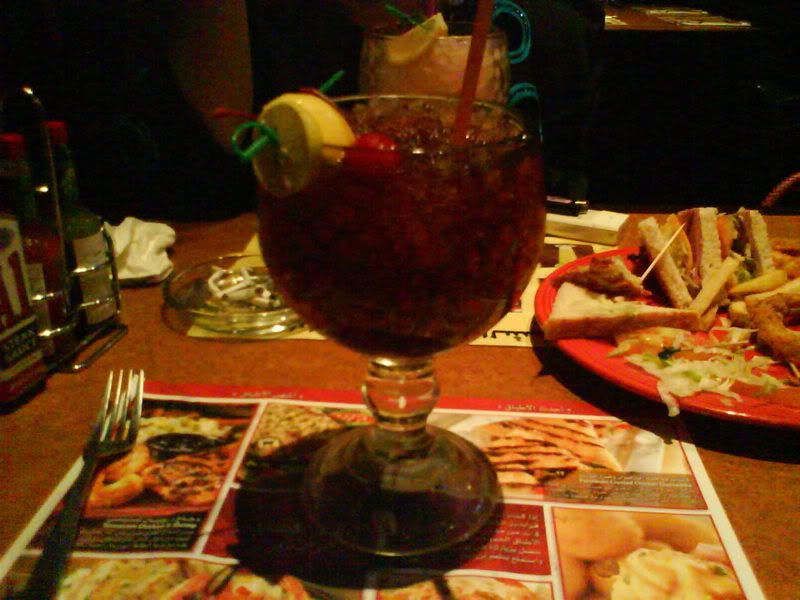 Anyways, sorry I've been absent a lot from my blog, but I am feeling so lost those days and hope to find my way soon inshallah, wish me luck .