It's been very long since I last posted anything, many things happened in that time, first of all I would like to wish everyone a Happy Eid.. very late I know.. It was a somehow hectic time for me, it being the first eid as a single person again.. It was a nice eid 7amdillah , I didn't feel bad or depressed but was hit with a wave of sadness in a couple of occasions.. Other than that all was good.
So since it was my first year in 7 years that I spend eid night in my house, I decided to make the most of it and decorate the way I always wanted to do, I wanted to have a place in the house dedicated for eid gifts, for my little girl to feel excited about like I used to be when they did that while I was a kid myself, so mom had an idea of getting this metal thing from the garden and I decorated it with golden strings and green silk flowers.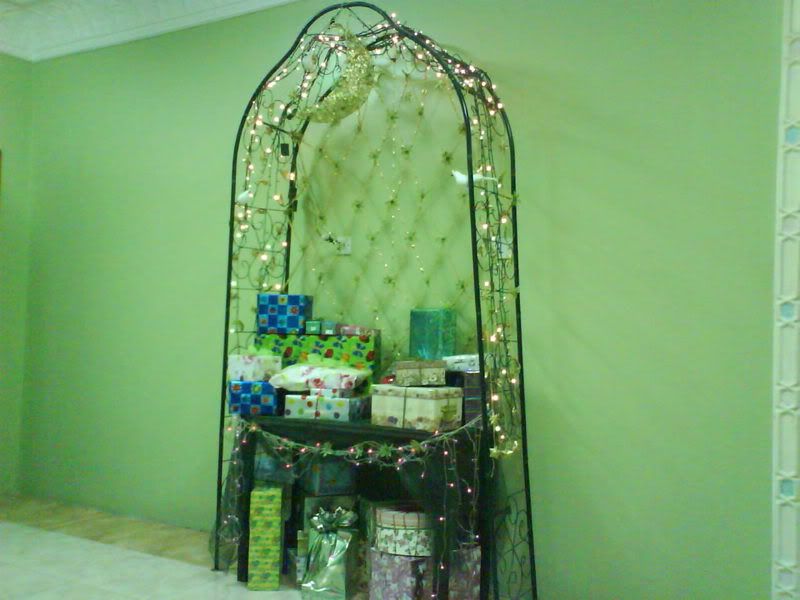 and here with the eid kids instead of the gifts.. After all they are gifts from Allah..
and some didn't want to sit there..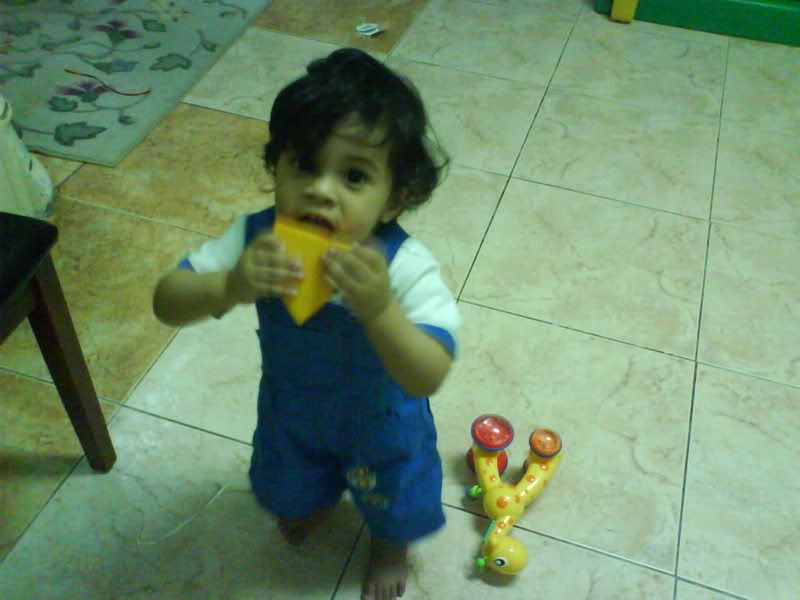 way before that we had a surprise birthday party for my friend's daughter who turned 14 mashallah, it was a very nice night and we really did our best to make it as fast and as surprising as possible, all under a froggy theme which she loves.. I'll leave you with the pictures... ( just forgive the bad lightings I lost my camera's charger and using my Mobile's camera )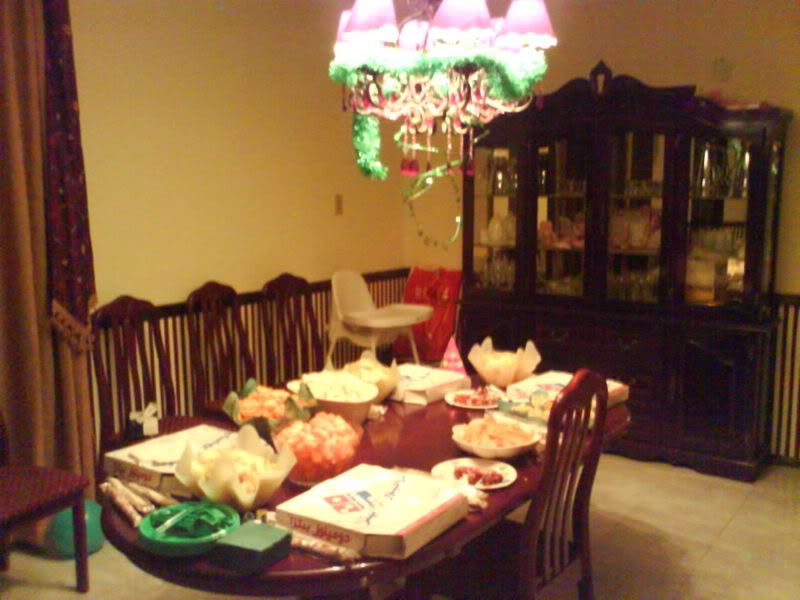 Gifts and party favors.. One of the gifts was real frogs
The little frog on the cake is a candle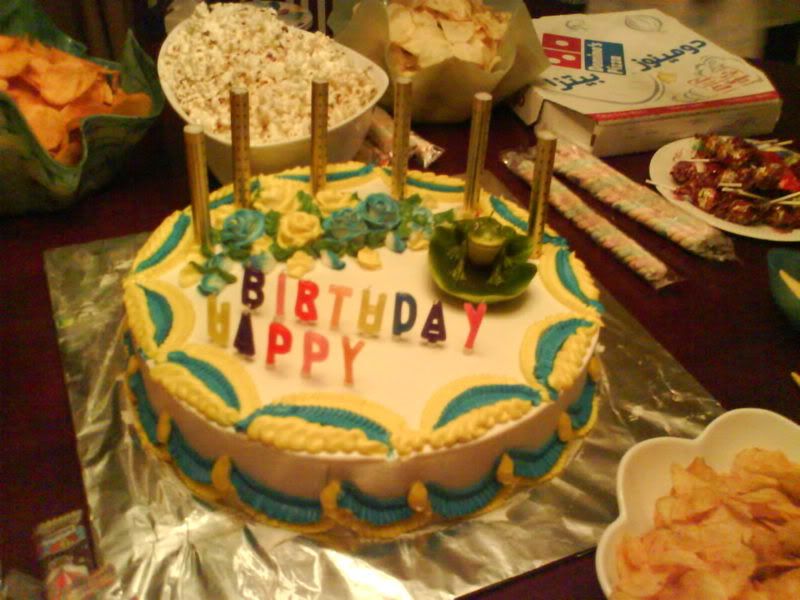 My gift basket, filled with froggies small and big..