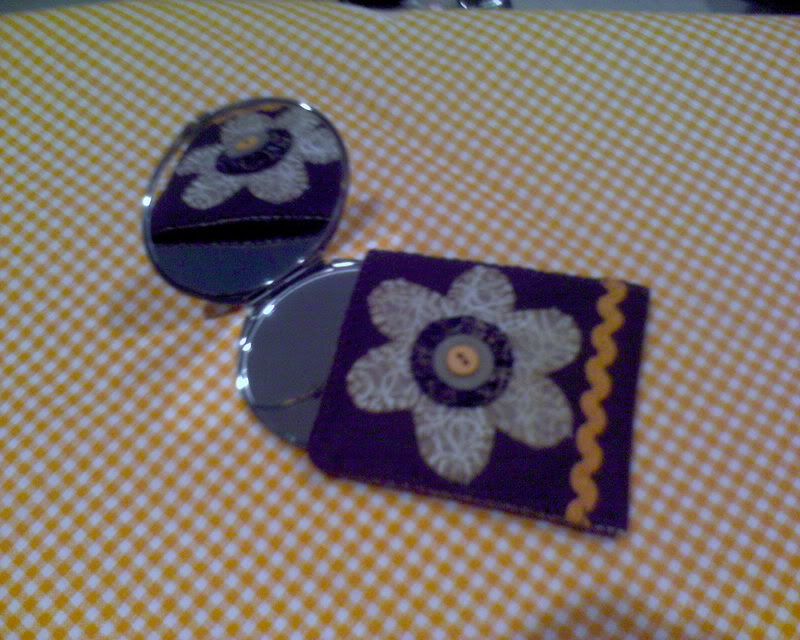 And a productive one too,I'm almost done with moving my thing from the old house, plus we just had two of the three curtains we ordered put up, and boy does it change the look of the house..!We still have many rooms left and alot of boxes to empty but that's nothing, I feel more and more at home.
We went to the movies last monday and I watched a very nice movie called " the holiday" It made me want to rent out my house and swap with someone anywhere in the world for a couple of weeks, I really need the change. I wish I can just close my eyes and when I open them again I would be in a European country, site seeing and shopping and enjoying the cool houses and green land. AHHHH. dreams.. rosy ones!
Anyways, I'm back into my patchwork bags, this time another black and white combination as a gift for a cousin who will be leaving to the states with her family on a business trip for nine months inshallah, I thought I was done with these combinations of colors but obviously ppl here prefer the nuetral colors. I prefer bold colors, but that have to wait.
My girl is still driving me crazy that's why this is the first night that I try working after she goes to sleep, I was afraid the sound of the sewing machine would upset her sleep ( and her daddy's) but we testted the sounds and it was ok.. Thanks to Allah now I can enjoy my room with the tv in it, not that it has anything interesting anyway.
So the above picture is of the gift I made for my baby sister, the mirror ofcourse is not my making..lol
Have a nice day.. ( I wish I can hear from anyone reading this, I'm starting to feel crazy talking to myself..!