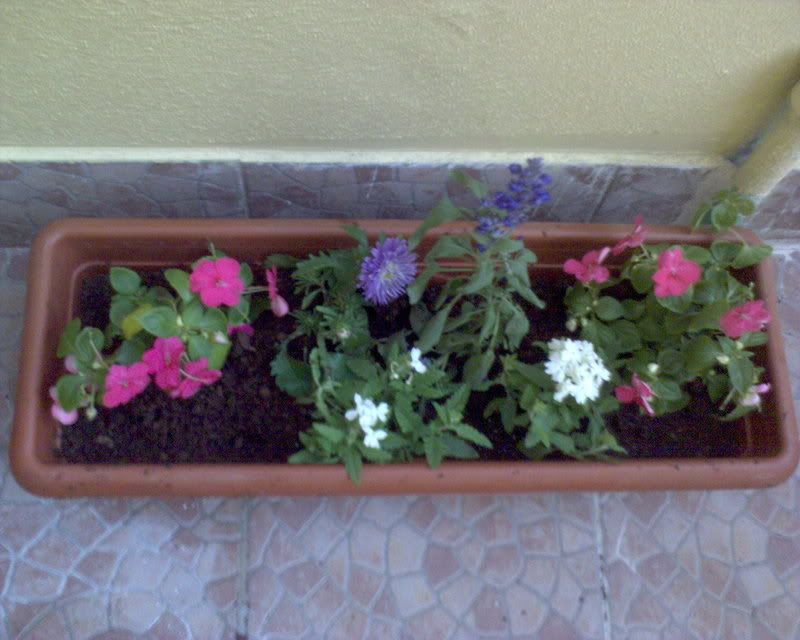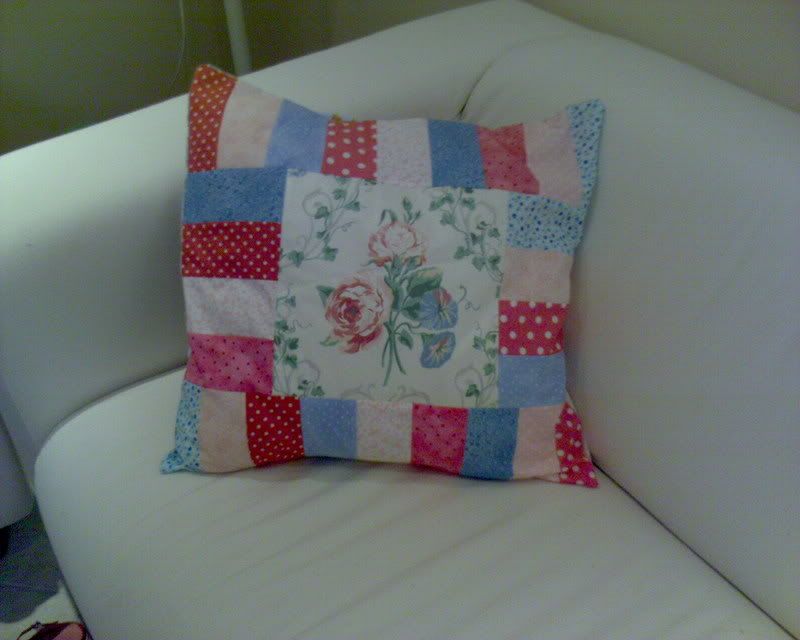 In small plastic pots.. I tried gardening after a very long time since I even had a plant in the house, all because I sow mom do it and it seemed very easy and enteresting.. It wasn't..! easy that is, I kept clumsily dropping soil and water everywhere and almost killing all the poor small flowers from forcing them into the pots. ofcourse if mom wasn't helping I think everything would be dead by now, but thanks to Allah they all look nice and blooming. I put all the plastic pots in the area where I look out the window more.. the kitchen. and it sure makes a difference to brighten a day.
In another area, after what seems like forever I finally started sewing again, and finished the last of the patchwork bags that my aunt ordered before Eid. It seemed like I forgot how to do everything and redid alot of the bag many times before I finished it, and even now I'm not very happy with it, but no way I'm gonna do it again..!
And I even did a nice cushion cover for my new crafts/morning living room.. the picture is dark, the colors are pinks ( dark and light) and blues..
Anyway it's the weekend and I think all we are going to do is try to bring some of our stuff from the old house, wish us luck it's starting to seem funny living without most of our things.