We took 4 adorable girls today to have their ears pierced in the pharmacy.. ages ranging from 1 to 13 .. It was a new experience, at some point both of us moms felt like fainting from anticipation.. but thankfully neither did.
So first the look of waiting for the unknown..
Having the pharmacist put the mark..
Getting the ears pierced going once..Bravely..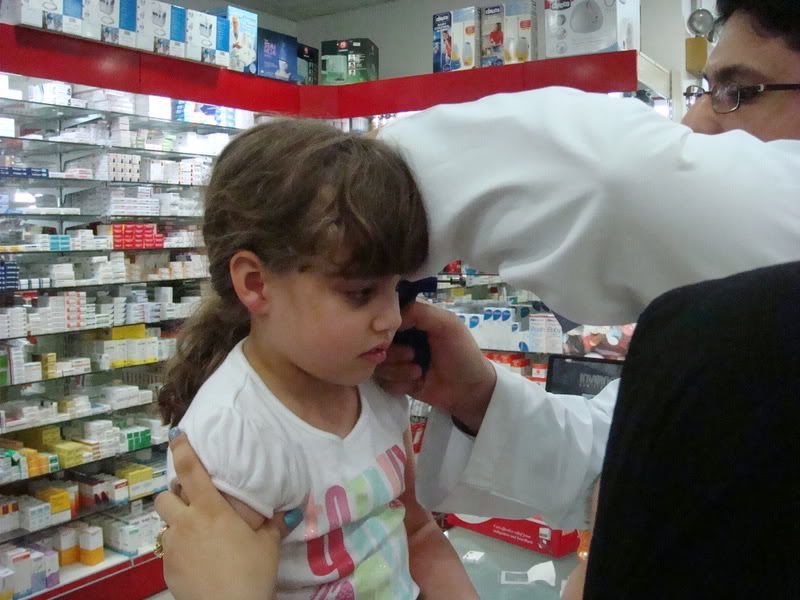 going twice..With teary eyes..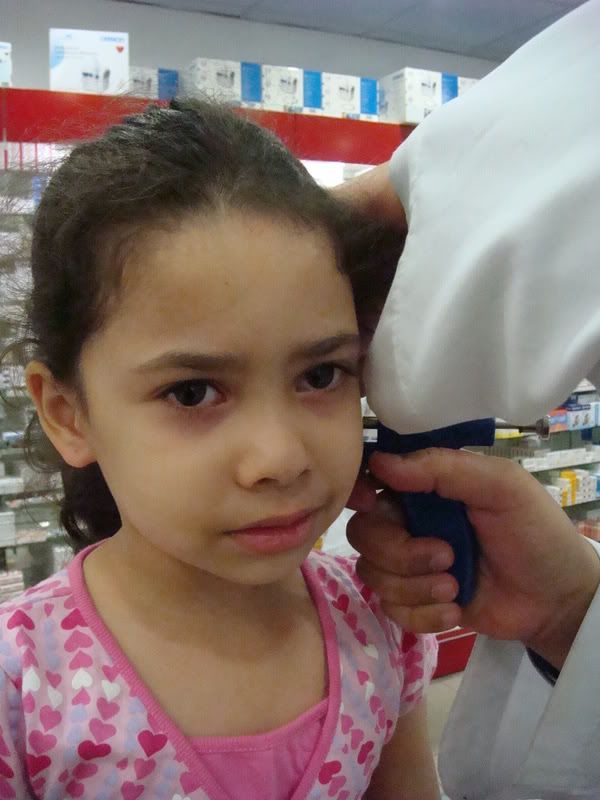 going thrice..Kicking and screaming..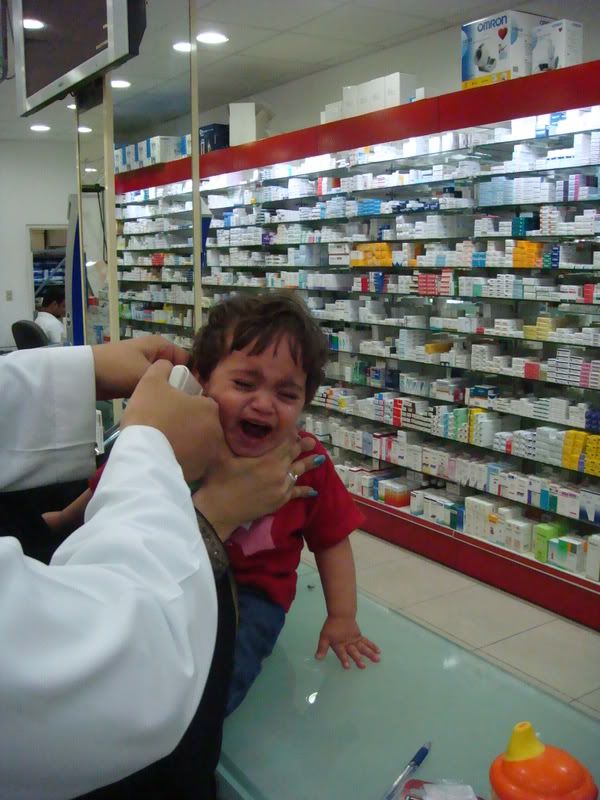 I couldn't get number four, my kid was crying toilet, false alarm though..
So now after 4 and a half years of being earing less.. here she is with her first one..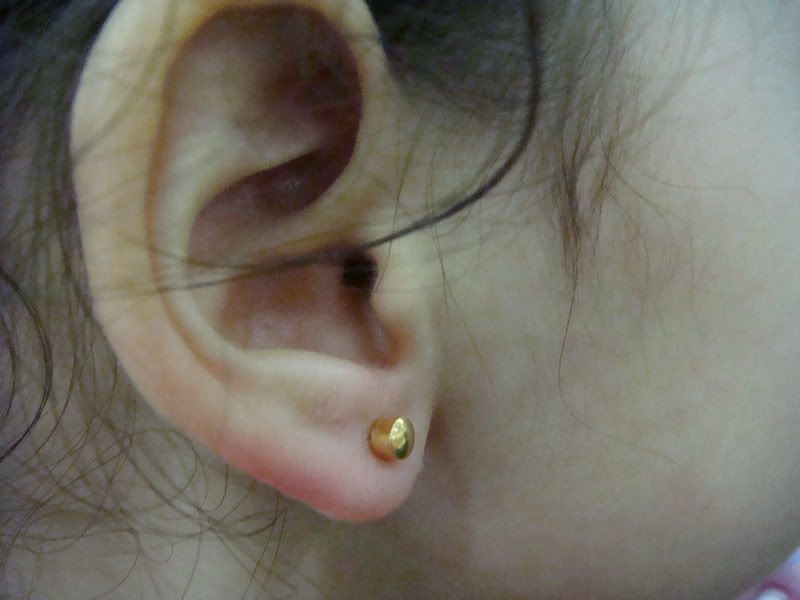 And every one went home happy with lipsticks..
What a day :)