Once upon a time, there was a bored woman, who tried to occupy her time with as much projects as possible to avoid her thoughts into going into the forgotten forest, and being forever lost in misery..
After sewing for a while (bed skirt and curtains) she decided to change her crafting materials, so she will not get sick of them..
So armed with a blank canvas, paint and a diet coke ( a must these days)..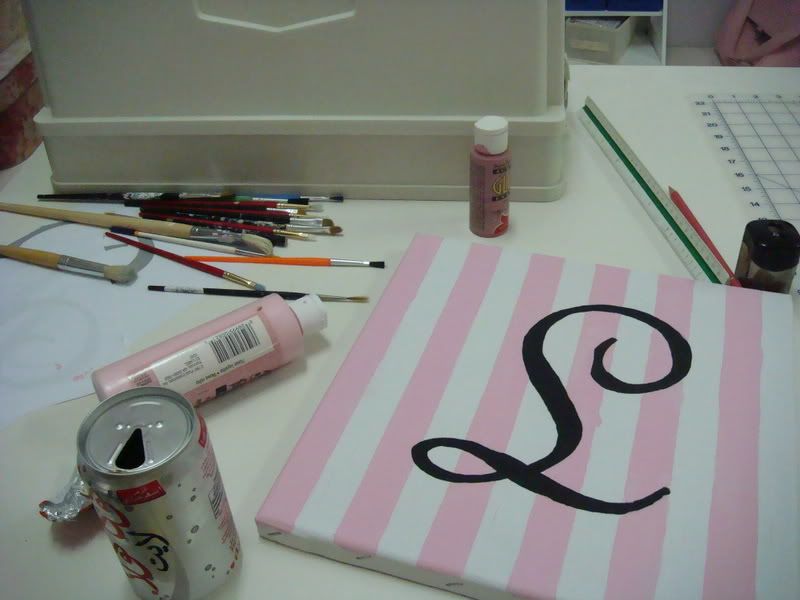 She produced this little thing..
Which is small yet color coordinated with the rest of the room
of course, she still need to paint the walls and add the princesses border she got for her little one, to separate her part of the room from the rest of it ..
But that is another story for another day..