To achieve something that I don't really find very good.. not like I imagined it to be, But let me start from the begening..
First I decided which fabric to use. Too many options in my black,white and pink theme.. But i got settles on those..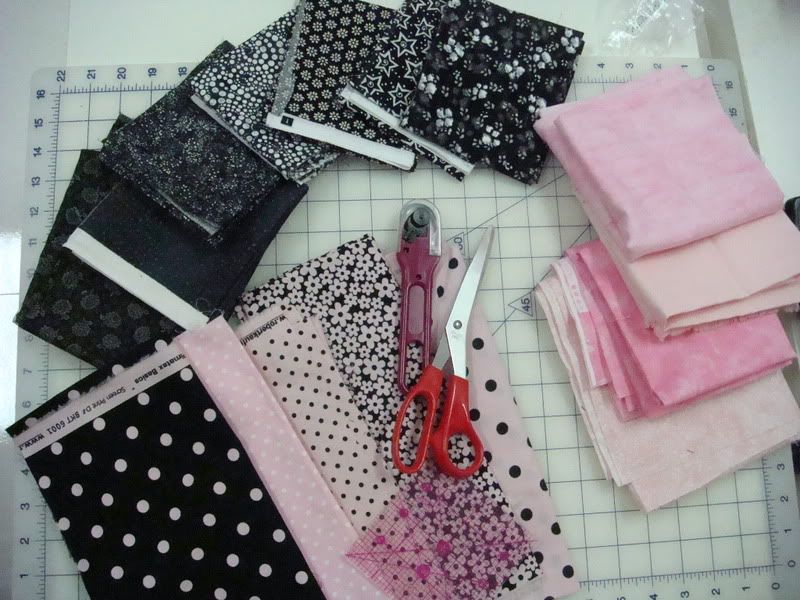 Then using my square template, I started cutting many many many squares from all the fabrics..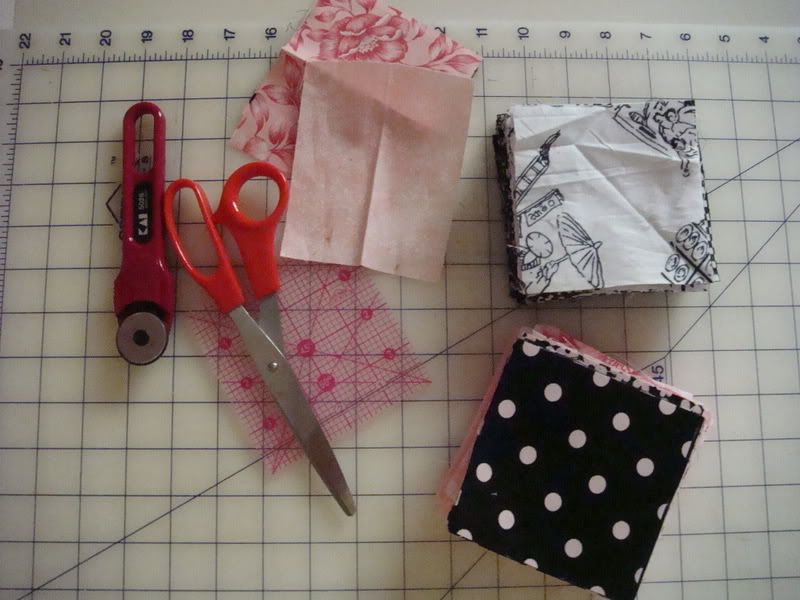 Sewed them together.. 8 meters made of blocks..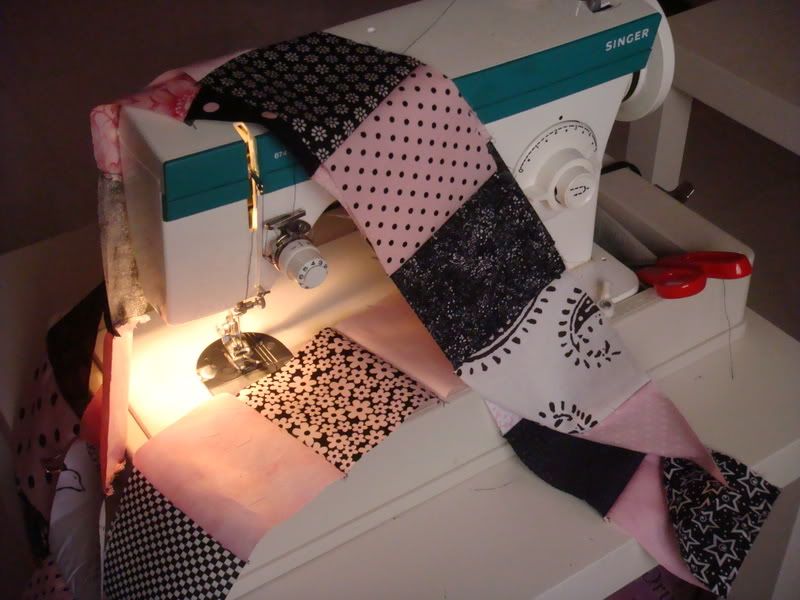 Ironed them flat, then ironed one seam using a heat-a-bond tape..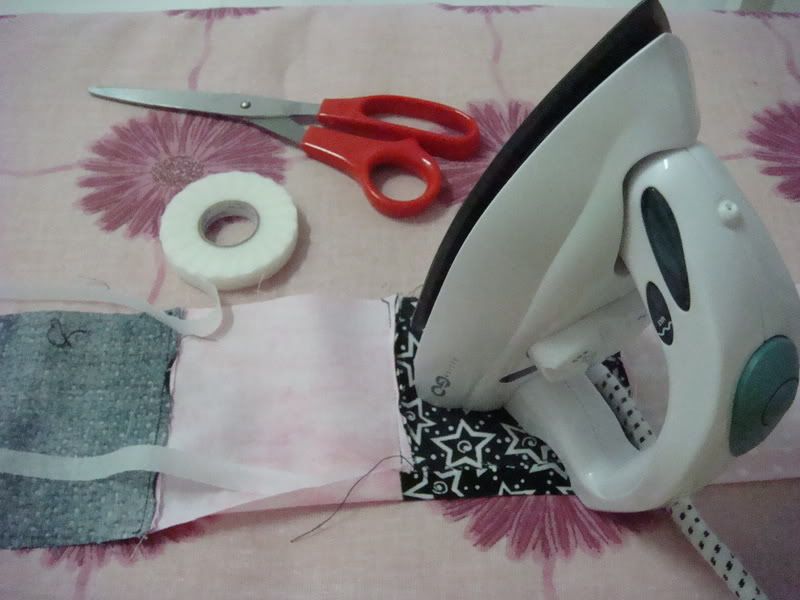 sewed the band into a store bought white bed skirt..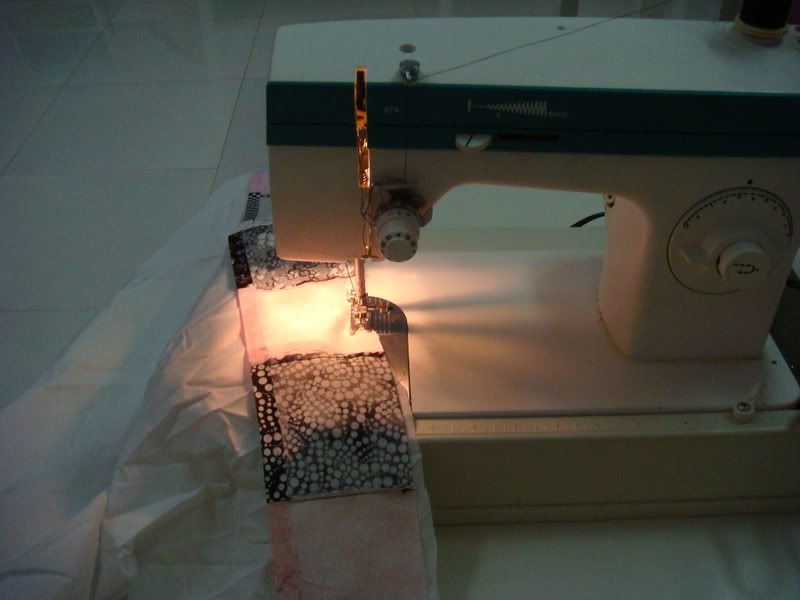 Ironed and put in it's place..
I don't like it very much...!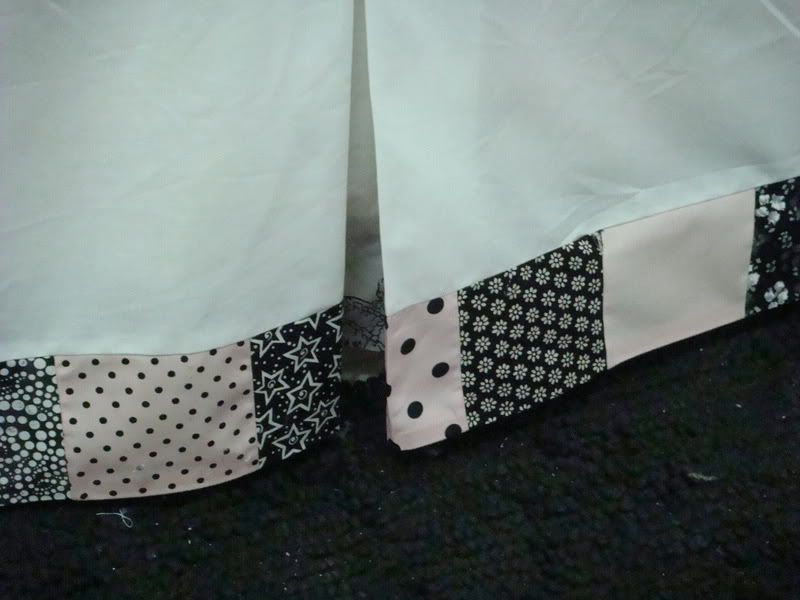 Maybe after I start and finish with my black quilted bed spread it will look decent..
What do you think?
( forgive the dirty black carpet, and the un ironed well bed skirt, I tried the best I could..)