I finally finished my friend's daughter froggy bag, we bought the material together maybe a month back and I cut it two weeks ago , and just finished it today..
It's taking me too long to make a bag these days..!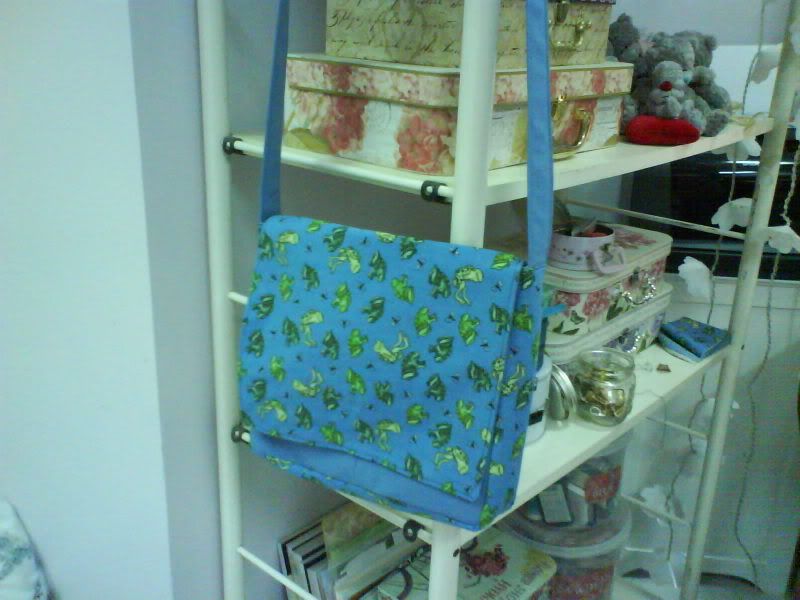 Anyways it's my first messenger style bag, filled with steps and things to sew which I got the detailed tutorial from this
blog
,but the end result is something that I liked very much.. mashallah I think I did an ok job here..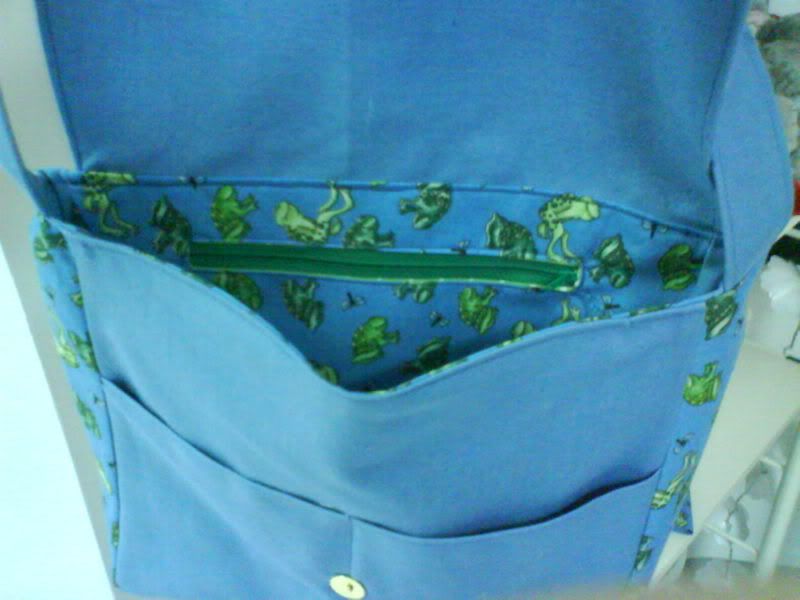 I even tried my hand with an inner zippered pocket, wasn't that hard and it made the bag look more professionally made..
Of course I did a few wrong thing and redid some parts, but in the end I think the kid will like it inshallah.
Now for the next bag...! hopefully not another month for that ..