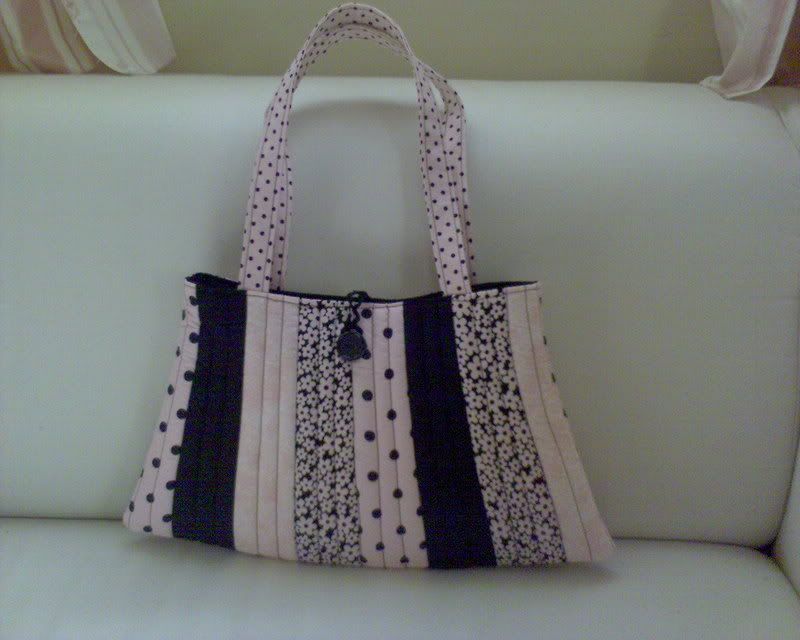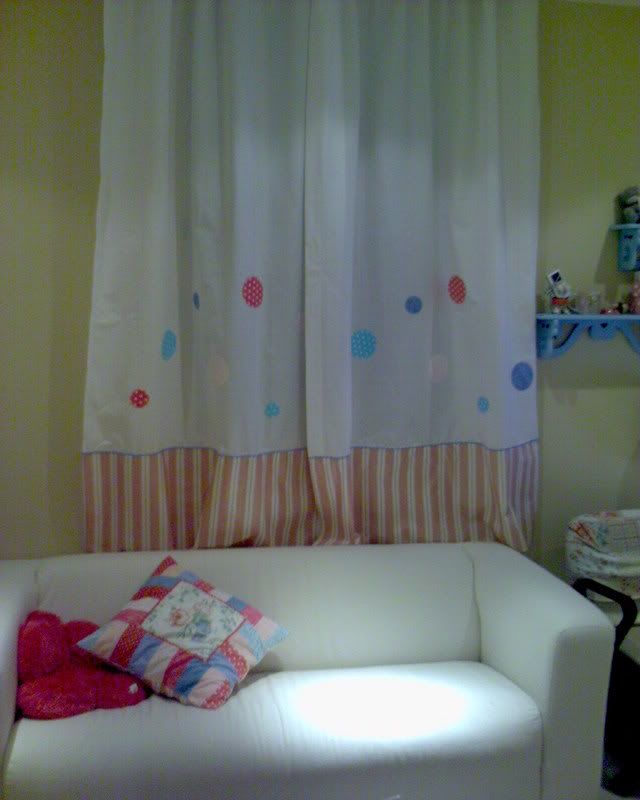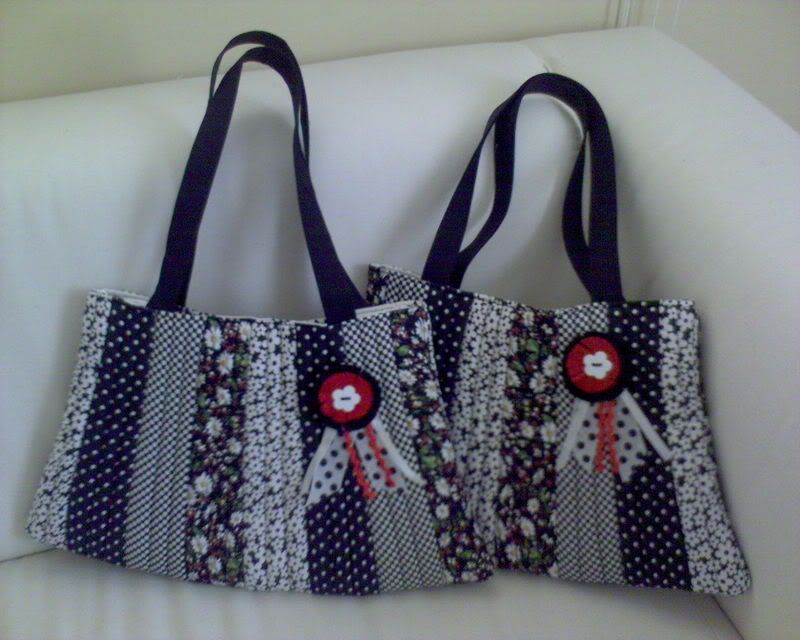 Twin black and white bags for my aunt, one pink and black bag for me.. yaaay I loove this bag, the pink and black together make it look yummy I wanna eat it..!
So now I'm working on another one for a friend, she left the colors for me to choose and believe me it's been very hard to decide, I loved many combinations but I kept fearing she wouldn't like them, I finaly chose a brown and blue combination and I kind of like it so far. Hope that she does too.
The curtains of my craft room was finished since last weekend, and I just love the result, the light flows inside the room and I can see the streets and cars when I open them, it was a nice project made of two twin sheets , left over fabric from my before marriage room, and scraps of my current favourite fabrics and color combination of pinks and blues.
Oh yah and I forgot to wish every one a happy Eid,and a happynew year, may this year be better and happier to everyone.