Last night we were at my mom's cousin's house , I saw my family for the first time since Ramadan and it was great.
This cute baby mashallah is one of the cutest I've ever seen.. I just love babies with their thump in their cute little mouth, and he was sleeping so it's double the cuteness mashallah. He is my cousin's baby (not the one we visited, my real cousin)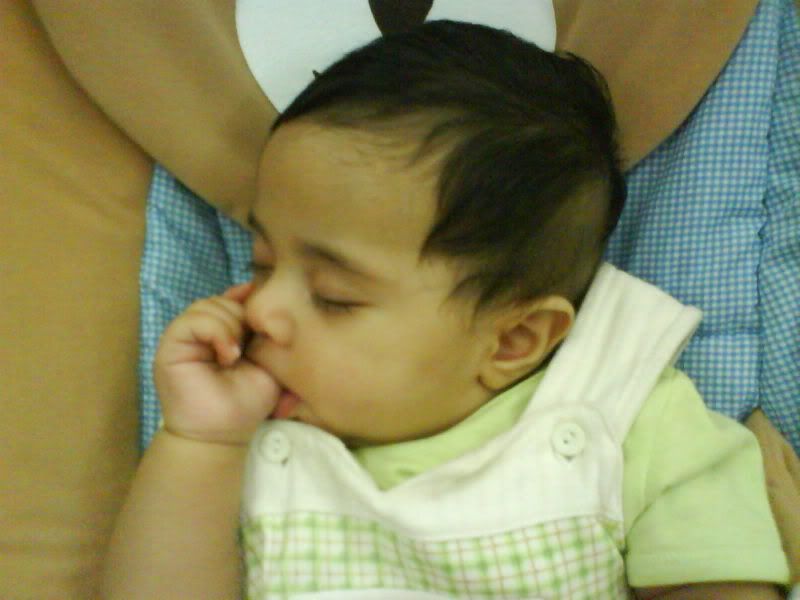 This is a nice picture of the future of Saudi Arabia, girls in their car with the boy filling it with fuel.. So cute mashallah, the girls r my girl and my cousin's girl, they are a year apart, both Scorpio with the same personality.. They are a hand full mashallah. The boy is my other cousin's son .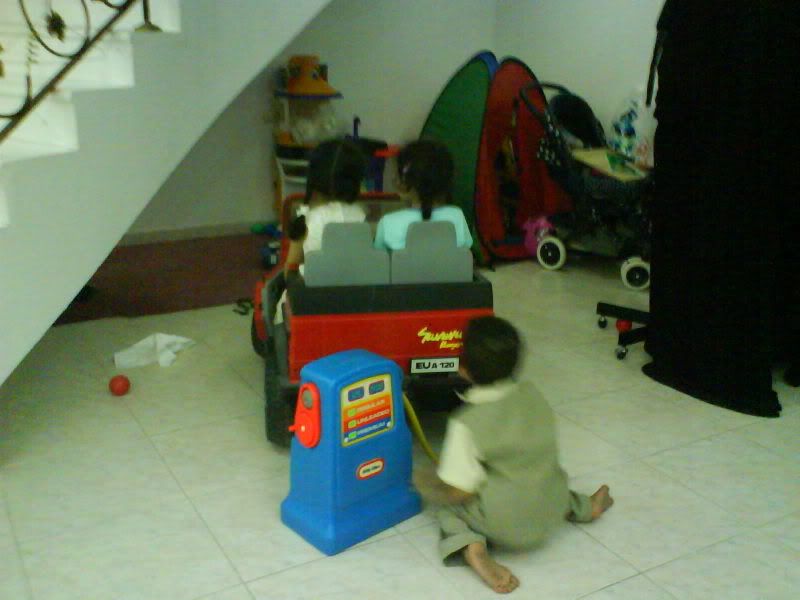 Don't you just love it when kids play with each other leaving the mom's a time to breathe? my little girl wants to go back to school on the weekends because she is feeling very bored at home, and it is only ten in the morning..!
I have an order for a black and white bag+wallet, it's good to work on things again.