Well all mommy's have to have one every now and then, and my girl calls it mommies gatherings.
Last Wednesday I went with a group of friends to visit another friend's house in Aramco for a barbecue , I was excited about the idea of having a women only night , all grown ups with no one to hang on my skirt asking for things all the time and getting so bored that all she wants to do is ask to go to the toilet so I can walk around with her ( she does that in restaurants all the time )
The house we went to was just gorgeous, lovely lighting, candles every where , nice music and a great hostess..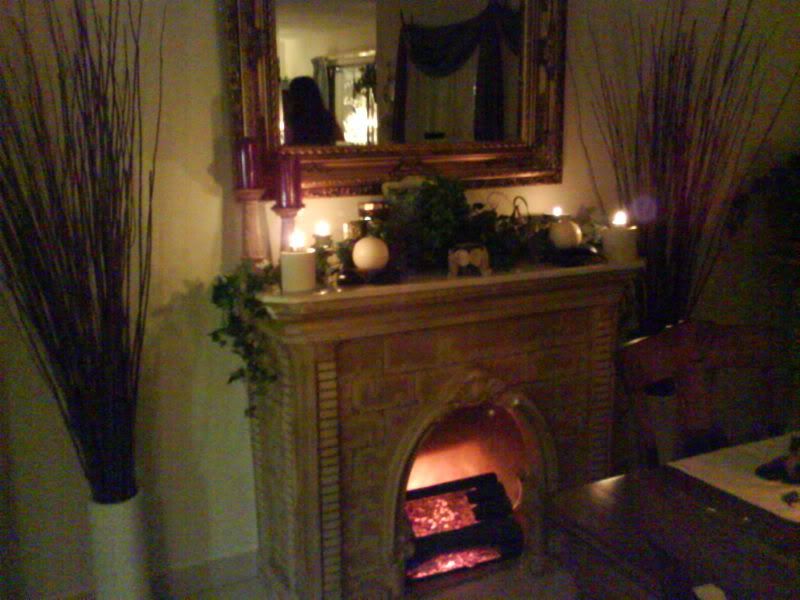 I had a very relaxing time in their backyard which she made look pretty with candles and tiny lights and a fire.. And a table already set with table cloth and plates under a lovely gazebo.. Very nice mashallah, even the rest of the house , specially her youngest daughter's room which was very dreamy..( no picture of that room, and the darkness made the picture not very clear but you can get the whole idea)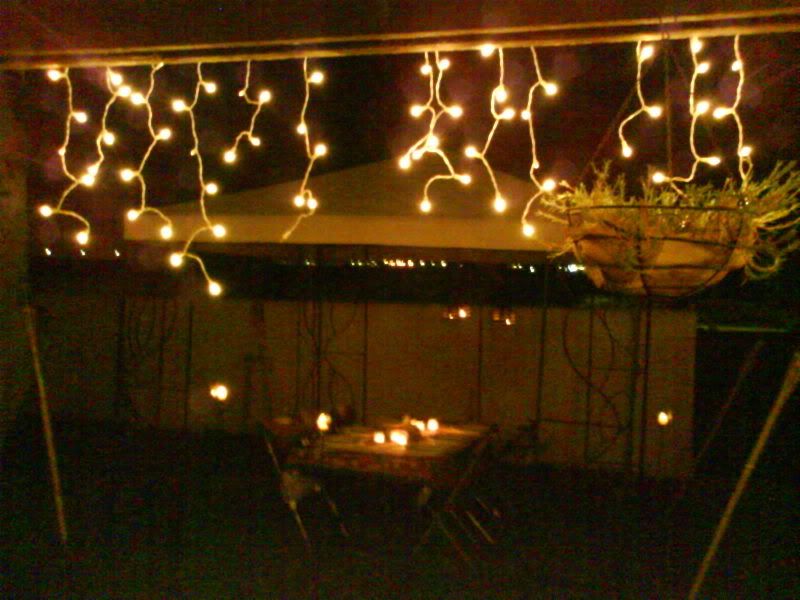 The barbecue was yummy, so were the salads, sauces and dessert. I recommend this group lol.
So you might have noticed that I haven't blogged for a while , I've been so busy making me a new health plan that includes two hours in the gym, not all of them are working out for sure, but I'm going with a close friend and we are giving each other support and a good time. So I did nothing crafty or decoratively , except that it's almost winter so I'm working again on my rippled blanket that refuses to finish.
So see you again when I see you..