Look who is all ready for the cold season (even though it's not officially here yet)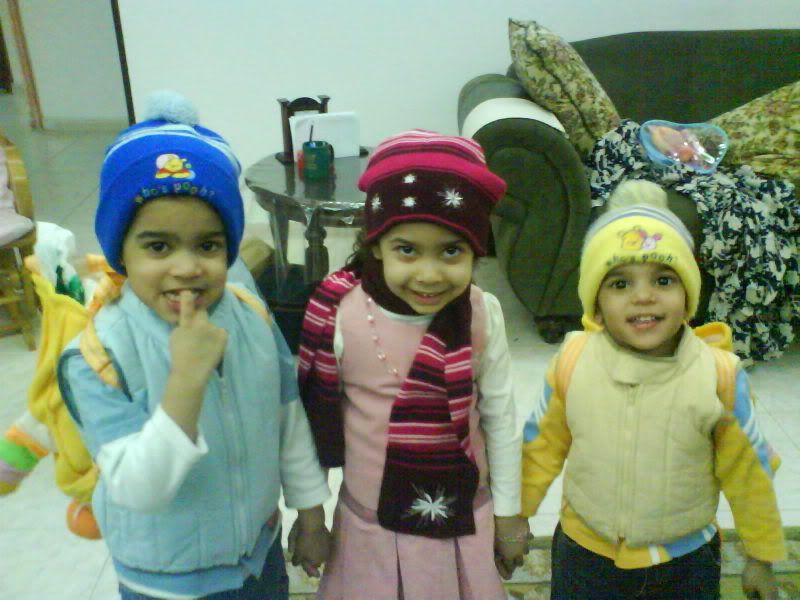 Don't they look just adorable mashallah? missing one sweet girl
And we have a small cook in our family.. Preparing food at mom's house..
All ready to bake it...
Ta daaa, would you like to have some play dough cookies?
Still no sign of my crafty twin.. Not even of my life loving one.. But I'm still looking, wish me luck.