Do you consider crocheting a craft? well if you do then I crafted something today while visiting with my aunty for lunch.. I was hoping to start something for my husband for this cold weather but what I had with me turned very hard and stiff so I did this instead..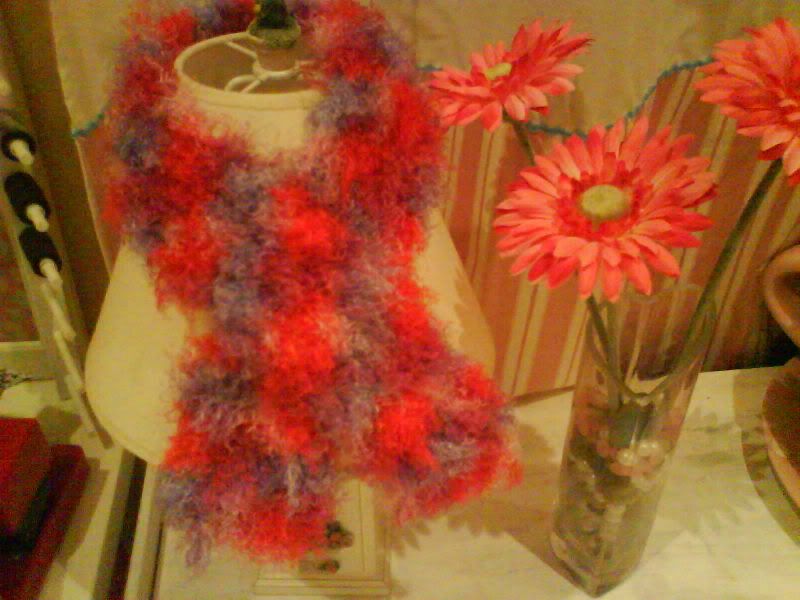 In case you are wondering what is it, here it is in action, as usual modeled by my eager to help little girl..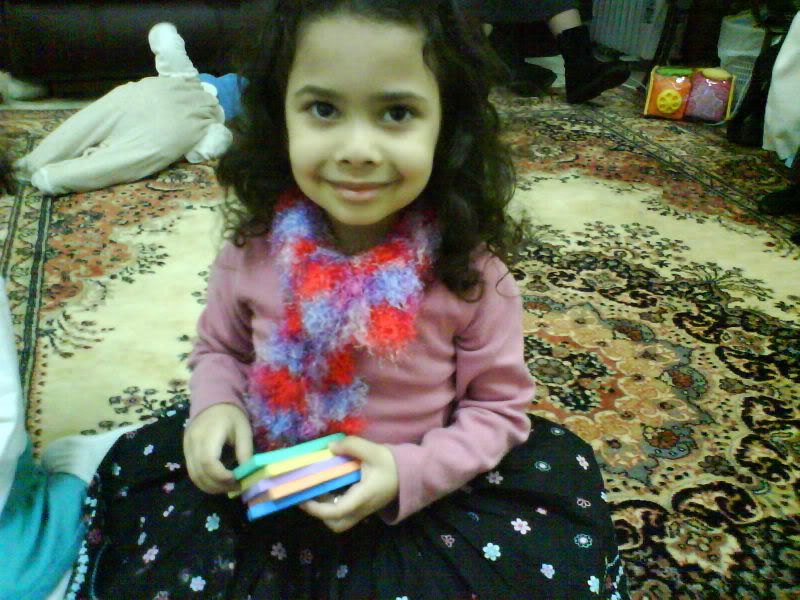 I got this yarn from Bahrain and I only got one, hmm what is it called? unit? anyway so it had to be a short scarf. just a neck warmer, not for my kid even though she used it more than I did!
So it's good working with wool when it's cold, keeps you warm.
I got a new gift from my uncle, a sony cyber-shot digital camera.
A few years ago he got me a then newest model, now it is a new one and I just can't wait to use it, I love photography and This one seems to be promising, thanks dear uncle for the third camera you gave me in my life. All of them top of the lines.