Yesterday I went to a new shop that was opened while I was sleeping lol , it's in Dhahran mall called mr.price and sells many nice things for the home.
I didn't have the chance to look through it well it was almost prayer time and they were closing, but I managed to get me a couple of things, this is one of them..
I loved the shape of it very much , romantic looking and sweet, but since I don't display pictures in frames ( I have my desktop to do that ) I desided to try something simple yet nice..
Patterned paper, chipboard letter that I colored hot pink and a ribbon later I got me a nice display.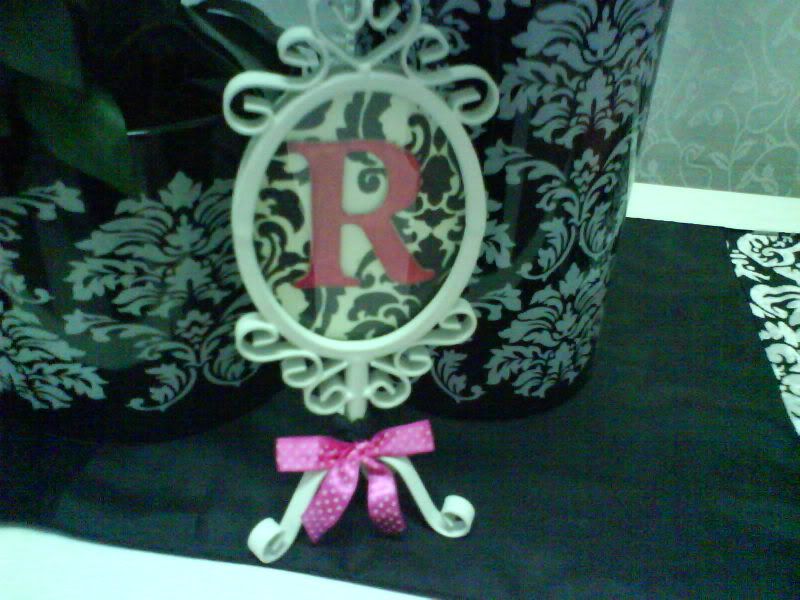 What do you think? I love it..