Kids - and grown ups- loved this movie, WALLE .. We went the other day to Bahrain, my small family and my friend's extended one mashallah.
We had a very nice time watching that movie with all 6 kids , most were enjoying it, one cried at the end and one slept through most of it.
Then the young kids loved posing beside the big stickers of walle and eve .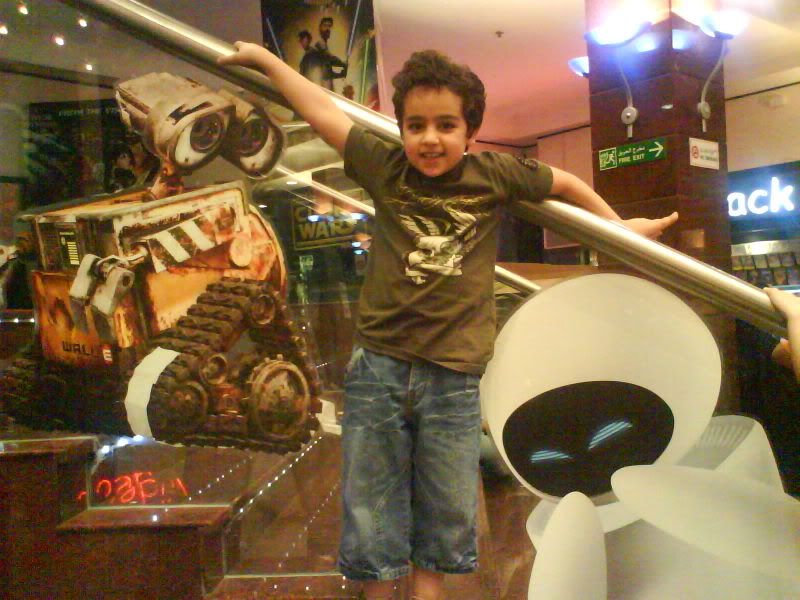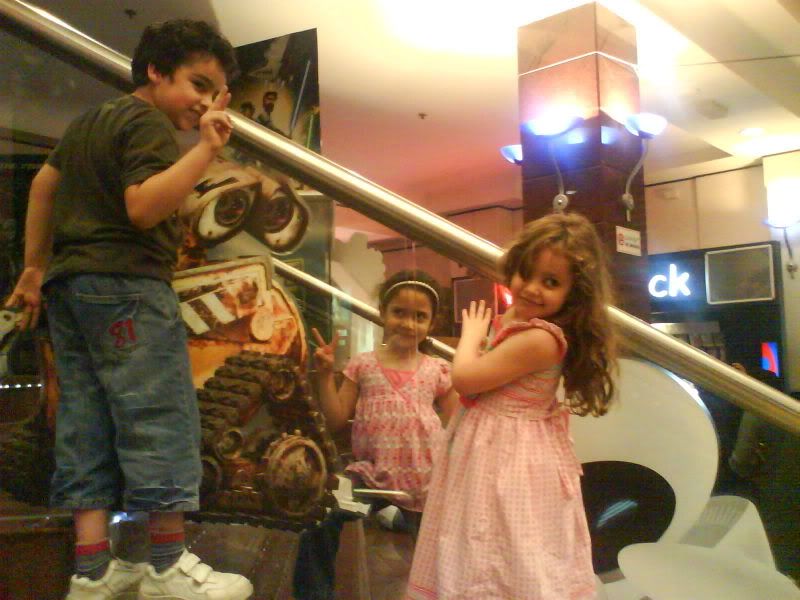 A very touching movie loool
The youngest one didn't pose, but enjoyed her food..