My friend came back from her trip.. yaaaay
they had a good time mashallah and her kids were very excited about the whole thing , they went to India and got back with a few Indian dresses. very nice and colorful mashallah.
And she got me this to my kid, which went crazy over them and put them on straight away.. she looks cute mashallah, but the pictures aren't that clear..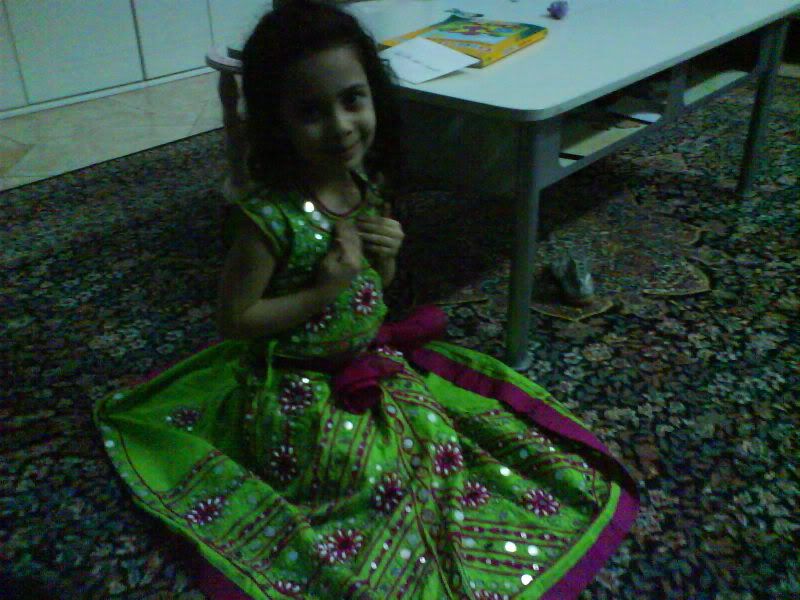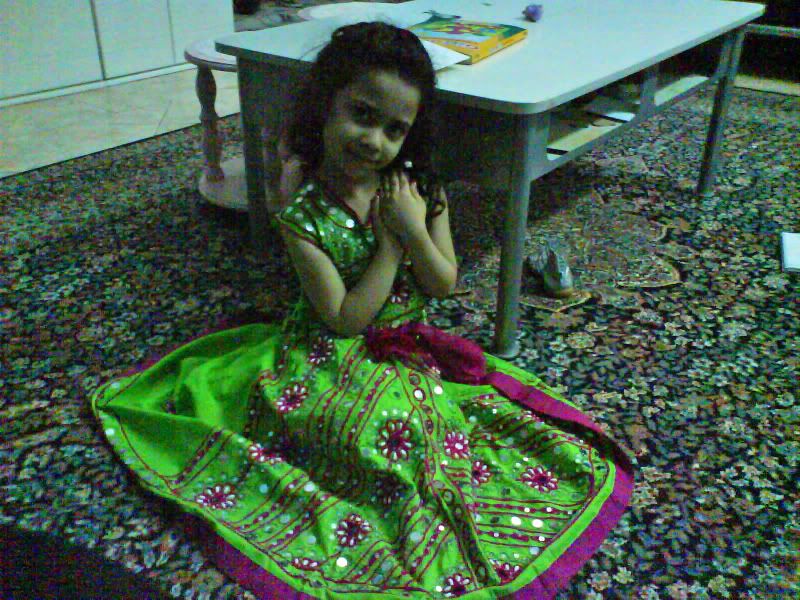 Thanks L and welcome back home, you've been missed..
I also went out with the rest of the group, some have been travelling and some just busy with daily life.. It was fun, long time since we last did it ..