Now have a new place in my room.. For those who know me well, they know how important it is is for me to be surrounded by my things... Things I love and care about should always be in the same room as I am.. I feel they are safe this way.. strange yes I know.!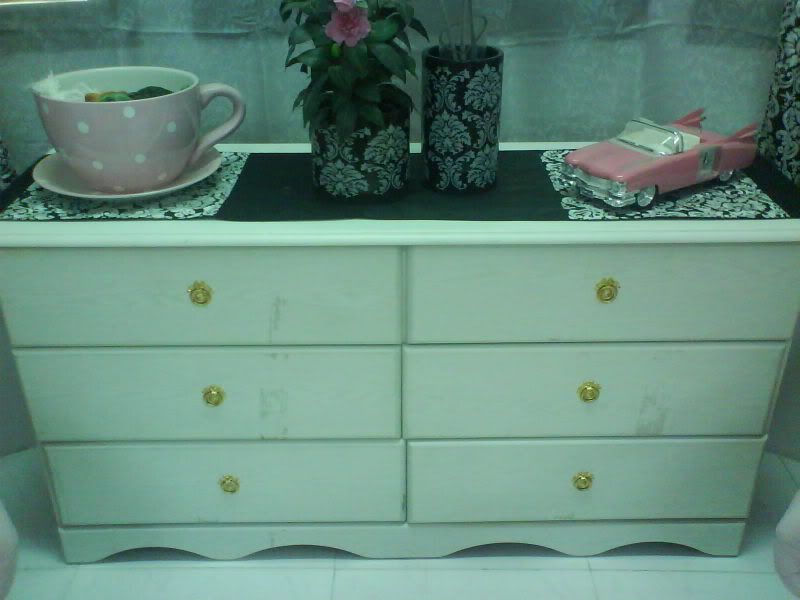 So this used to be a dresser with big mirrors. I removed the mirrors because I didn't like it and used it to put my girl's clothes in. Now that she has her own half room, with no place for such a big piece of furniture, I decided to store my fabrics there.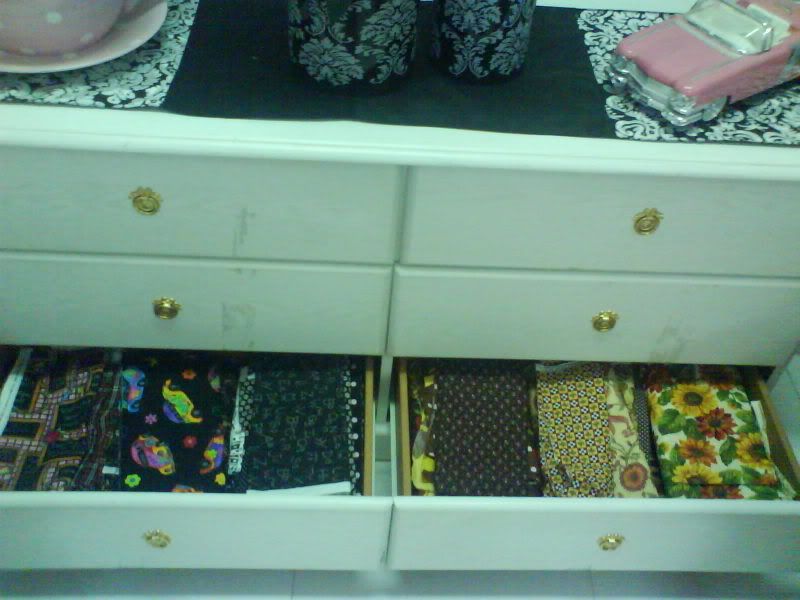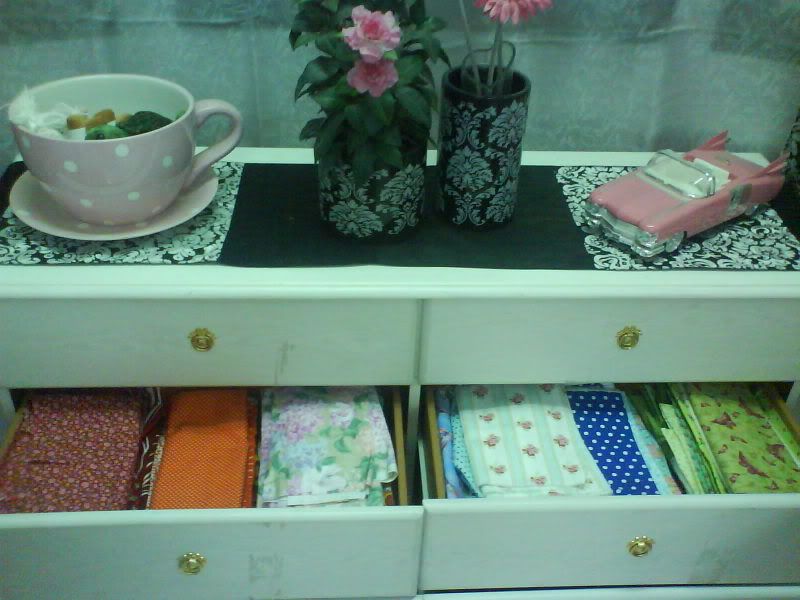 They are now organized by color.. with a whole drawer just for my pinks..!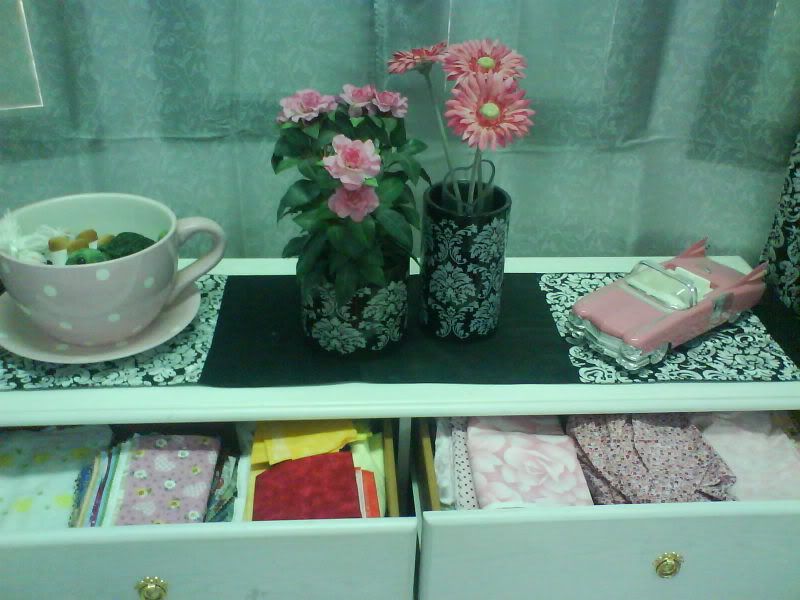 And these are not all my fabrics , I still have some stored somewhere else, they r the bigger sized ones. Plus a few I am working on right now.
Yay.. I'm happy , I still need to label each drawer to know which color is there, saves time when looking for a certain color.