I had the greatest time last night at the gypsy party, we laughed, we danced , we played games and I had the weirdest fortunes ever..!
Everyone was dressed gypsy -like, and I only changed the white top with a red one mom gave ne, it looked better.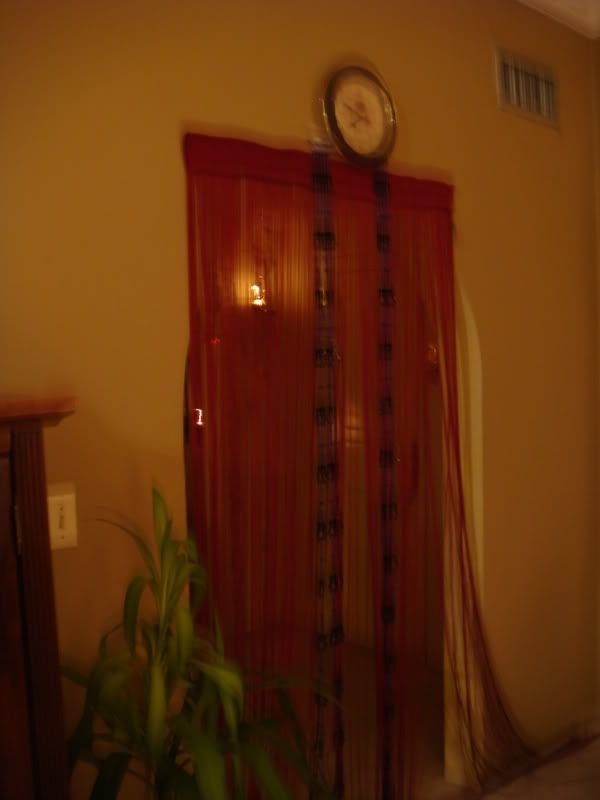 The house was gorgeous all in candles and golden accents, it was almost all candle lit, that's why my pictures aren't that good (hey I'm still new to my camera!)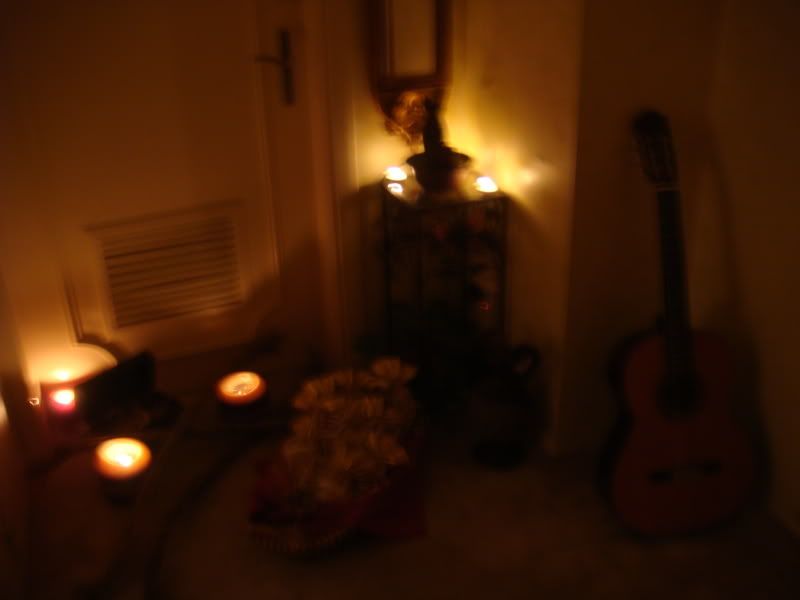 And the goody bag the hostess gave us was lovely with beads, fake tattoos and coin chocolates. The food was yummy and we kept dancing and munching all the time.. (that's what parties are all about hehehe )
I brought my guitar and we had fun drumming on it, umm isn't that what guitars are for??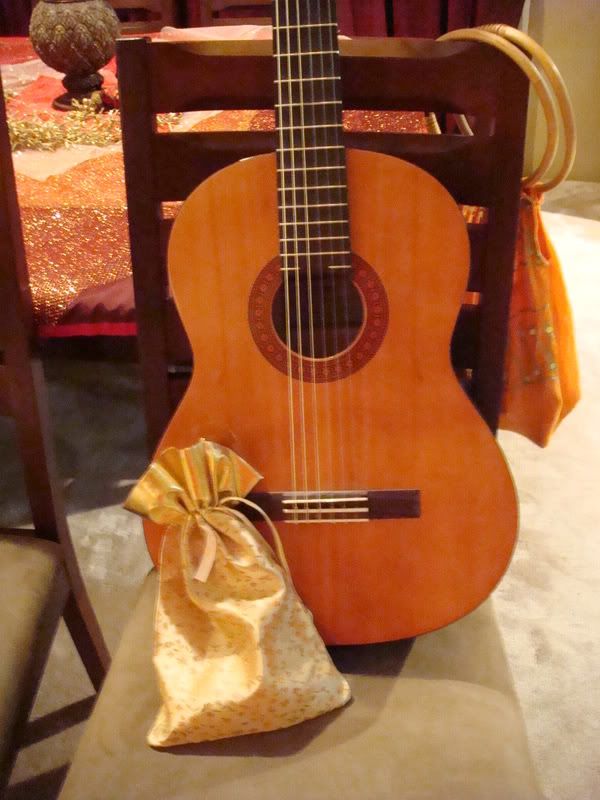 The whole atmosphere was really magical and the group of friends was all a girl can ask for mashallah.. Thanks N for the lovely evening, hopefully when it is my turn you will have as much a good time as I had at your party.. And that you would attend..! lol kidding.