Changing for the baby..
Almost done...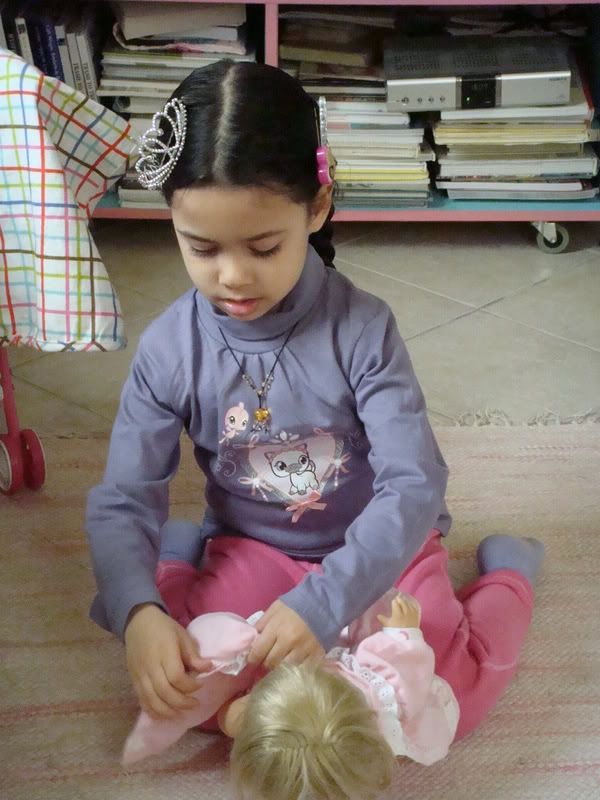 Look how cute my baby looks in that outfit...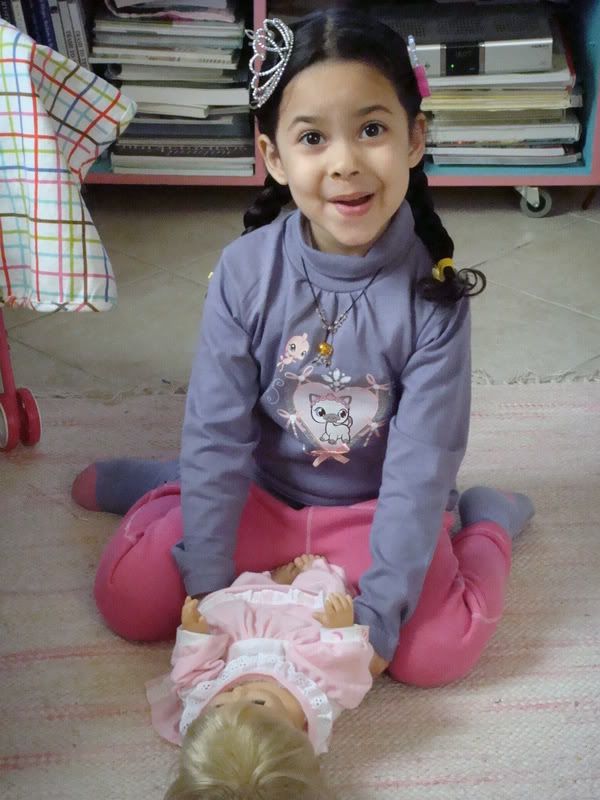 Now, now don't cry I didn't hurt you While changing for you, did I?...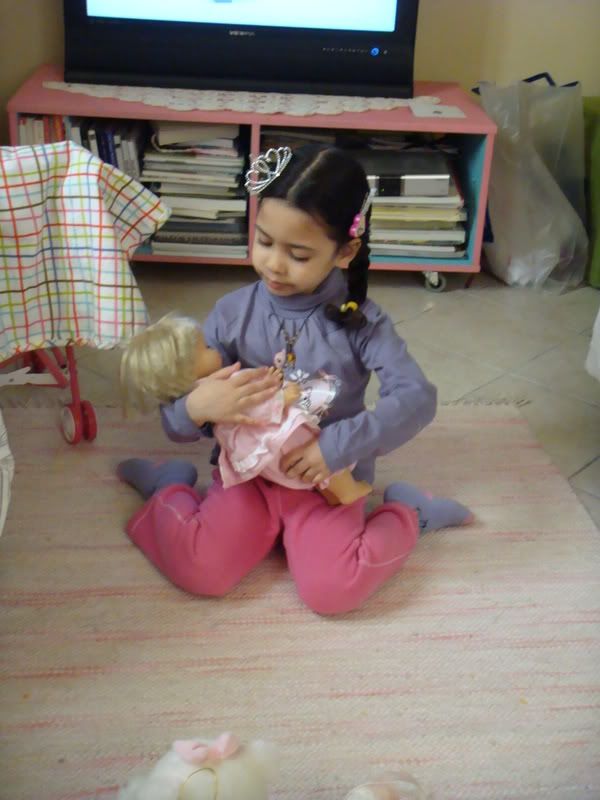 I'll just take you out for some much needed shopping...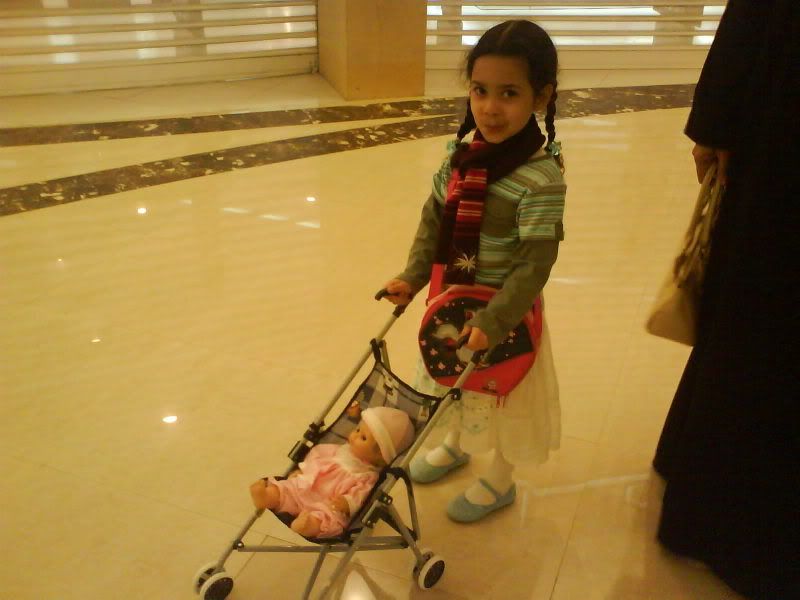 Oh, I just wish being a mom was as easy as a child's play.. Some days I just feel that it's too much to handle.
But still thanks to Allah for little cute mommies (mashallah).