Remember the three small kittens mom found and raised? well one dies long ago and the other two are now bigger, one is somehow wild and the other is soooo cute, my grandmother named her aneesa.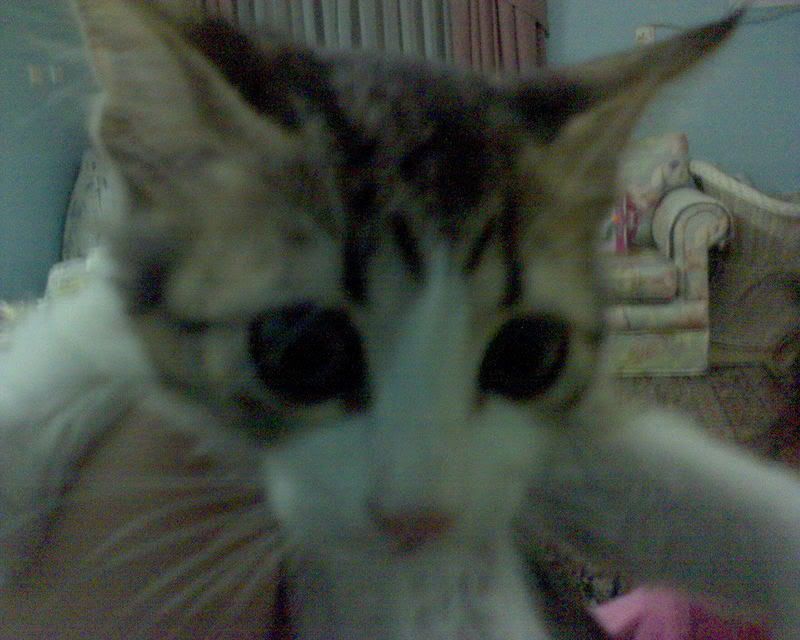 Well my little girl just love to play with her, always holding her like a baby and singing her lullabies to sleep. And when she holds her she doesn't let go, and every time the kitten runs away from her hands she runs after her shouting ANEEEEESSSSSAAAAAAA and looking for her every where till she catches her. It gets a bit funny when she does that more than once, and ysterday after a few run and catch games aneesa had enough, she just hid under the lazy boy and my girl couldn't find her..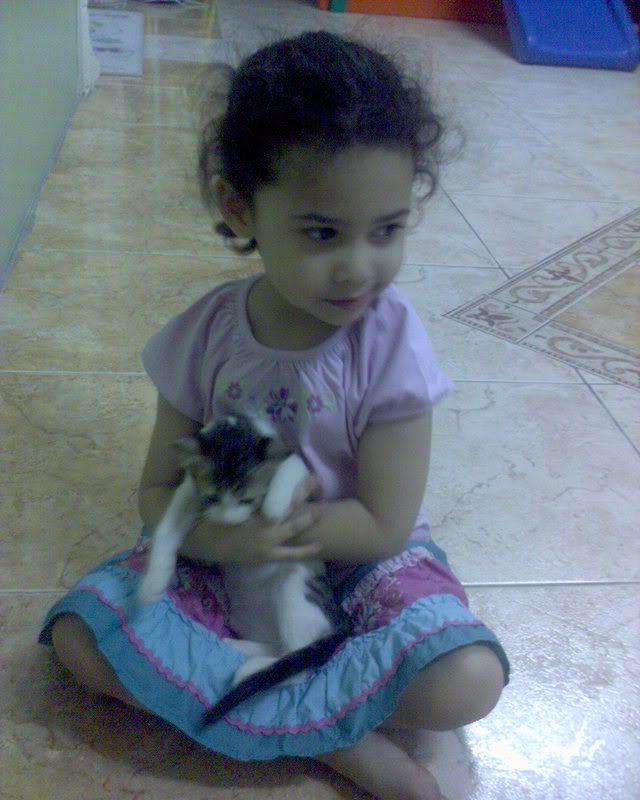 every time the kitten stops hearing my girls voice she would come out slowly and play and the moments she hears her name again she hide under the chair for as long as the girl is looking for her.. Soo funny.
So I am fully enjoying the fact that I have my craft room, I suddenly had enough of the sounds of cartoons playing loud while I'm trying to work or relax, so I transferred the tv and cd player in my princess's room and did some changes in the room, one of which is putting these lovely fabric as non sewed cover for the all white sofas.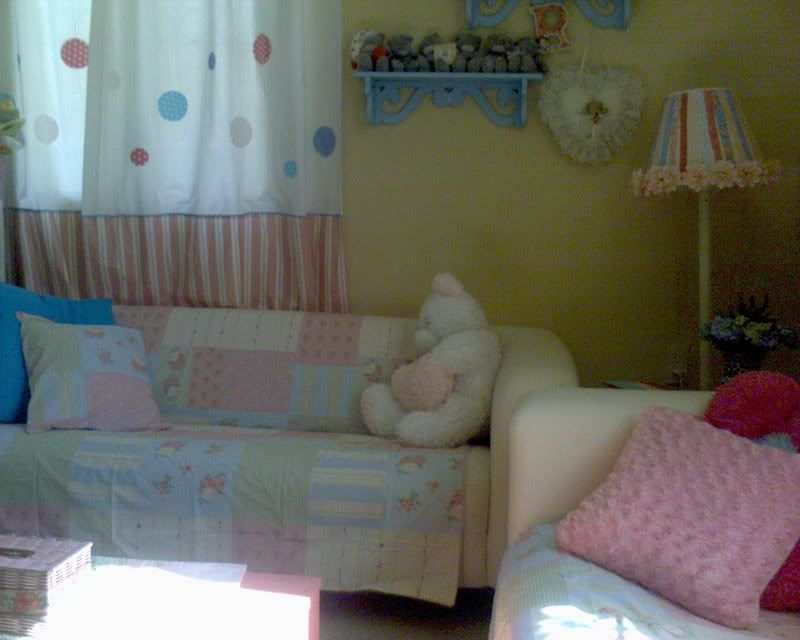 they look very dreamy, originally they were duvet covers which I got for sale from BHS. I just love them.
And I love that I am now working while listening to Andrea Bocelli and no other sound with that.. aahhhh sweet.