When we moved to our third home we left our girl's room white (yuck..!) and for every one who knows me I hate white walls..! and that include off white, cream ,light beige, anything that simply doesn't have color. But I thought that I wanted to do something different in her room and I didn't know what yet.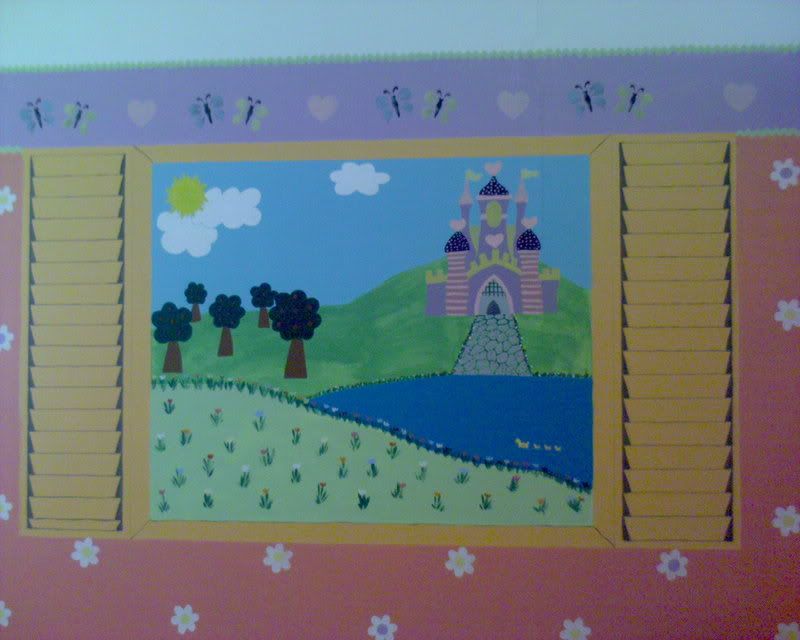 I started by doing this mural of a large window overlooking a lake and a fairy tale castle, you can't tell from the picture but I also had small mother duck swimming with her small ducklings. I was going to add a window box with fake flowers but then I decided to paint the room pink.
The ceiling is very high and I hate ladders, they make me dizzy, that's why I painted only two thirds of the walls pink, the room is also very big mashallah. For a border I used purple with colorful butterflies and a green rik rak framing both sides of the border.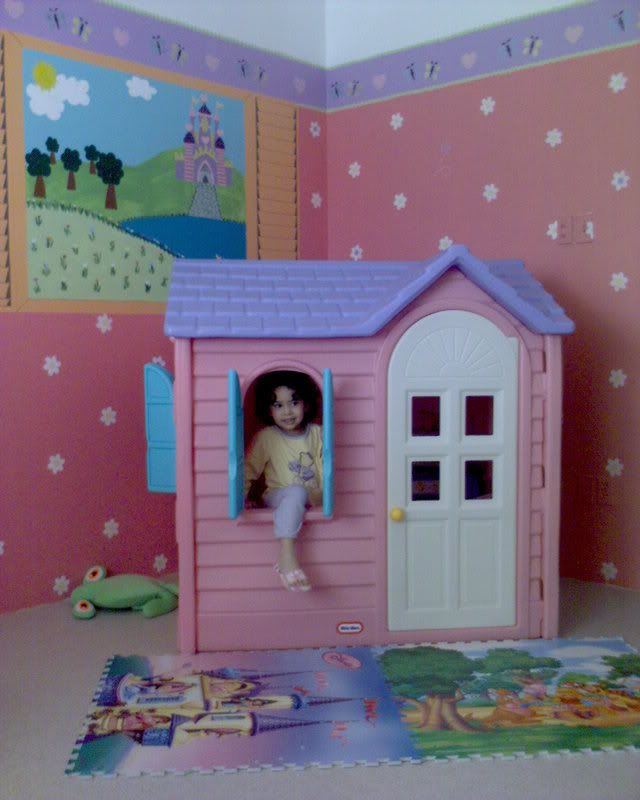 The pink seemed so dark compared to the white, so I stenciled all the walls with small white daisies over the pink.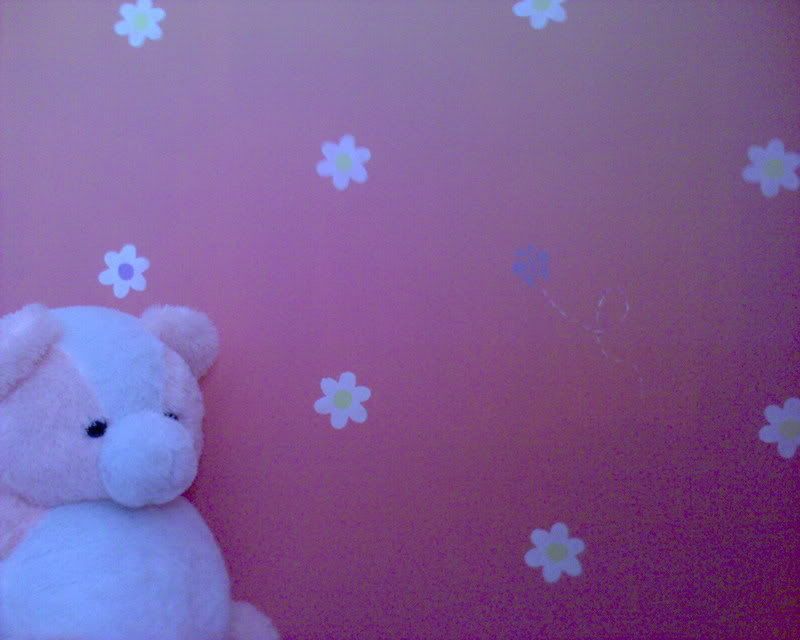 The room was still unfinished when we moved, I wanted to add a carpet, some cool beddings and furniture, but that's how my rooms are, always unfinished. I can control the painting part because I do it, but the other things.. Well I don't usually find what I like easily.
I discovered that I didn't take much pictures of that room, even though it took much work and time to do it... And then we left it all behind...Again....
Next.. the current room.