Well it's the last one for this summer and I think maybe for ever..! As much as I liked the idea I just don't think that I would enjoy teaching, or can be a good teacher.
Anyway this class was the second of bag making with felts and this is one of the bags we did..
This is their work..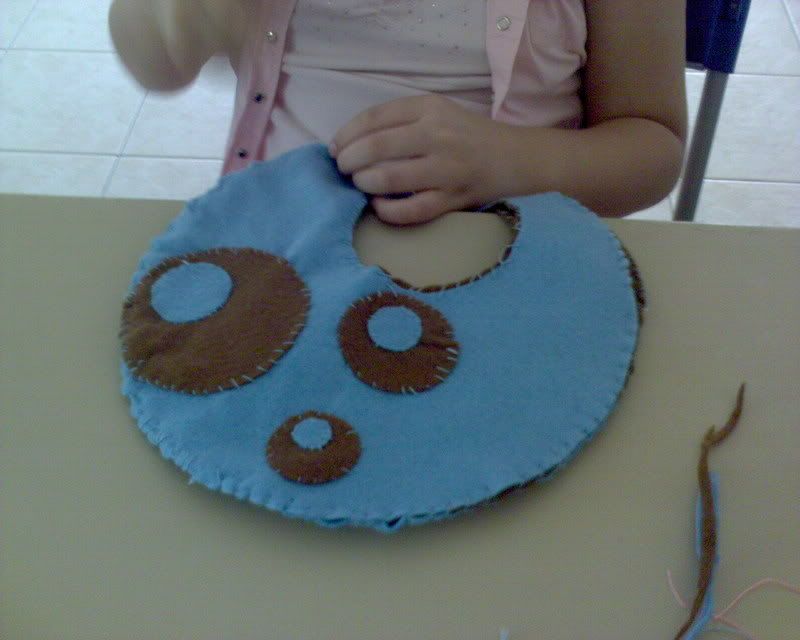 And if you are thinking of sending your kids to me to teach them , just make sure they really want to learn because some kids just don't want to do anything..!