Well 7amdillah, finally the room is - 90% - finished..
I still need some fabrics for the curtains and bed skirt, and I'm not done with organizing the toys and painting the table and chair.
First I put the bed at an angle, but didn't like it much because I thought it took a lot of precious space, but here's a picture of it..
Then I rearranged everything and this is how it looks like now..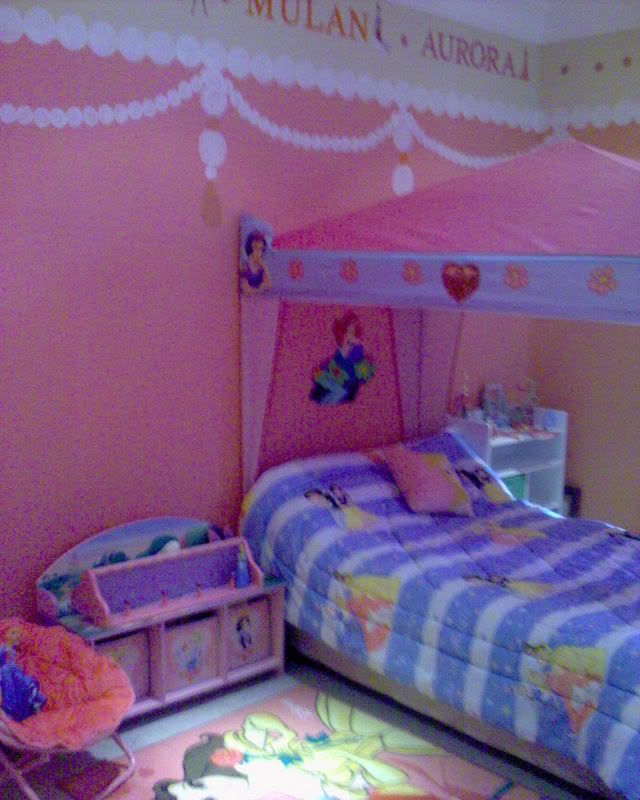 I painted the names of all the Disney princesses and stuck a picture that I printed on my printers for every princess. I then hand painted a border between the cream of the original walls and the pink we painted , it's all rounded white shapes to look like a pearl necklace.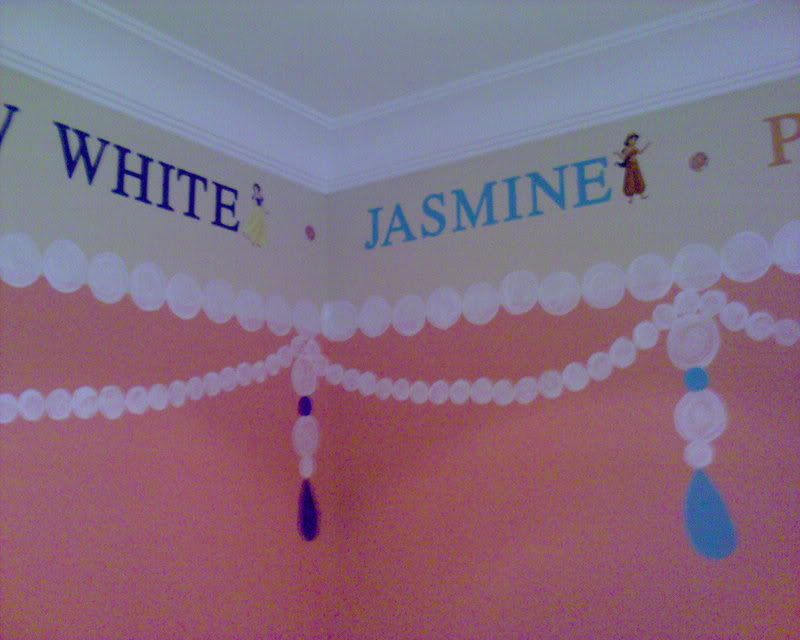 Well mashallah it took me a lot of work and pain and falls..! but I think I'm happy with the outcome, my girl is happy too, and I think I haven't left much of the Disney's products in the shops without having me one.. But I hope she will live with it for as long as we can manage before she wants to redecorate.. I'm tired.....!!! But this is the closest to a finished room I've ever got with her.
She is enjoying her time with her princesses friends.. ( yes I'm well aware that the rug needs some fixing up, I bought it this way because it was the last one I found and it was only for 33 riyals, so inshallah it will be fixable)