I used my new alphabet die cuts to make these labels, of course the plastic the things are in is transparent but still it makes a nice touch don't you think?
Well it was quite a challenge making these because my little one was so determined to make it hard on me to do anything that doesn't involve her, I tried making her work with the other cutters I have but you know how it is, if it's in mom's hand then it sure is better..!
See that red X above the container? it's my new sticker maker which I used to glue the letters, soo much easier that using the glue stick, thanks mom. And the colors aren't that good, the patterned color is dark pink not orange.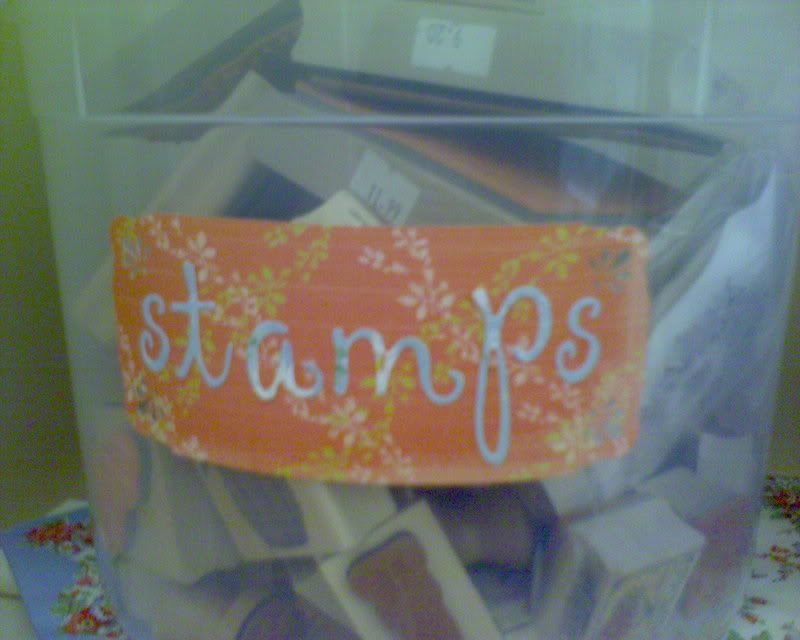 I still need two more of these plastic containers for my other stuff and then a few more small projects before I transform the table there for it to become my paper crafts area. Not that I'm in the mood to do anything right now anyways, maybe it's just my time of no crafting mood these days.