7amdillah I had a great weekend with lot's of good things to do, first we discovered a new in door theme park in the new area of Al Rashid mall, it was great even I had fun just walking there and looking at the cute decoration.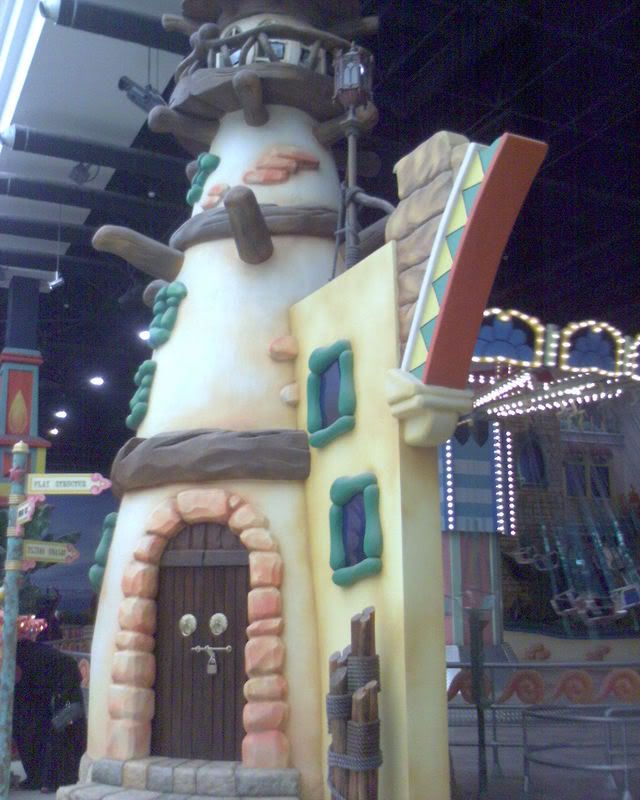 And for sure my girl had a lot of fun riding more than the usual only three rides, because I was enjoying myself so much..!
Then we went to Bahrain and discovered a new restaurant that looked great and the food was good too, it was dark in there with very elegant red and gold painted walls, and deep red chandeliers. I loved this sign very much but it doesn't really show in the picture.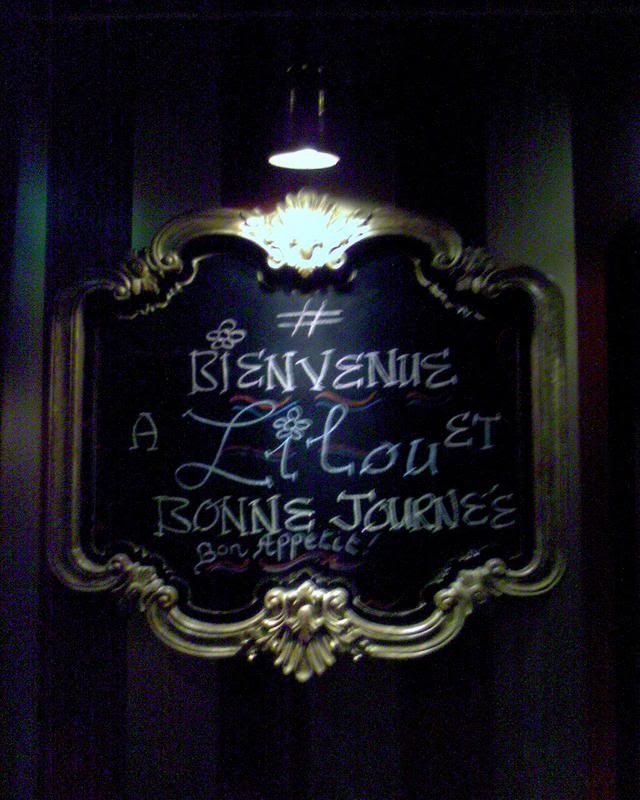 We watched the Bourne ultimatum and we loved it so much, and an Arabic movie which surprisingly my husband enjoyed it too..
On Friday I had my first experience of walking in the walking are of Aramco compound.. What a great experience, I haven't exercised for a while and I was tired so fast yet it was good walking while seeing different things and the sky and trees even if it was dark.
So 7amdillah lots of lovely things this weekend, but still no finished projects, I'm still waiting to buy the paint for my princess's room, but I got her more princesses themes stuff, I think I will send a picture of the room to Disney when I'm finished maybe they will give me an award or something..! lol