I needed something in my room to hold my growing collection of paper crafts supplies, and I wanted to have a corner in my room for scrapbooking and card making only, so I found this good meant for garages shelves for only 59 Ryals..! and I thought to myself, GREAT.. It's just what I needed for now.
In order to have a room for it a went crazy moving furniture from one room to another and my little girl went along with me eagerly wanting to move everything else too.
I don't have a before picture but imagine it's the same only in a light unfinished wood color. I gave it a white wash, and used some of the great Cath Kidston napkins mom brought me as a decoration, and ta da.. I have a nice storing piece.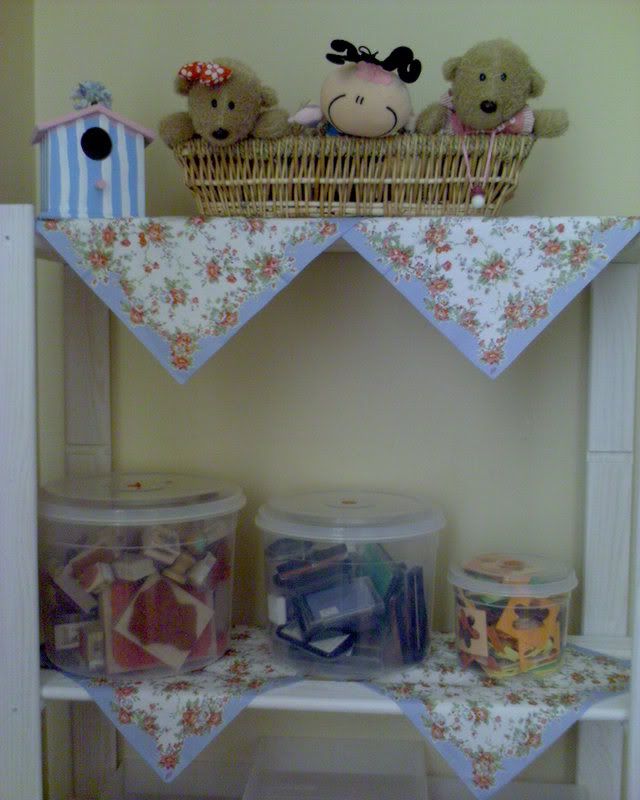 I used plastic containers (also cheap) to store my things where I can use them and see them. And all I need is a table for the corner to be completed, more on that when it's done inshallah.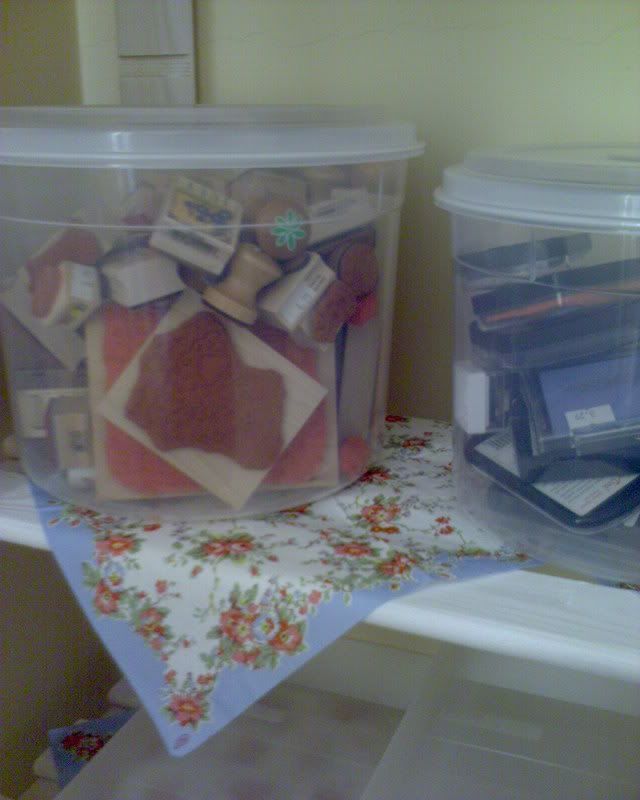 Have a nice weekend.