Well I'm still working on the bags for Eid, this year's theme is felt .
So this is my other bag..
I still have to make two more, this is one of the other two waiting for sewing..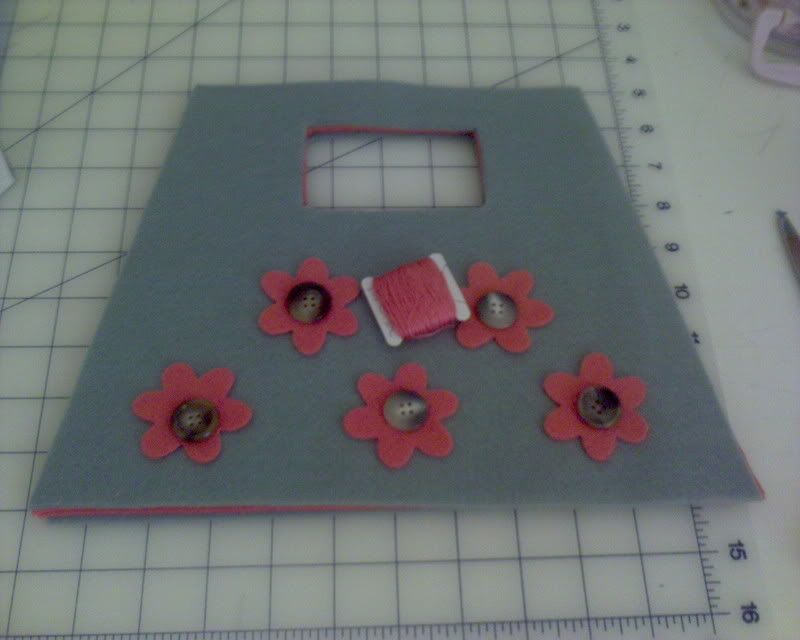 For those of you who asked about the ribbons, it's no secret, just go to any of the sewing supplies shops in the street behind swaiket and you will find them. Some I got from Al jeel too, they have the lovely two sizes of the many different colors.
And just a cute picture I thought of taking while preparing to download my pictures..
Have a nice day.