I don't usually enjoy paintings , but these I liked a lot, they are all by the same artist Magritte.
This one is called the son of man I think, but I like to call it an apple a day keeps the doctor away, referring to the man in the painting..
This picture reminds me of the movie "the Thomas crown affair" which I love, it also reminds me of my husband since he liked this picture so much after watching the same movie and wanting to buy a print of it.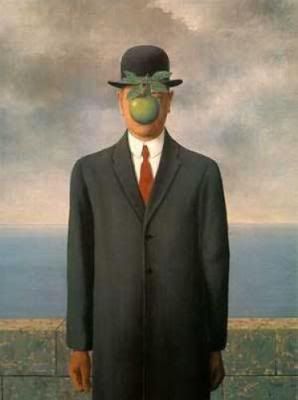 This one is the wife of the doctor, you have to eat grapes to keep her away.. Just kidding I have no idea what it's called but I just like the way she is dressed and the fact that her face doesn't show.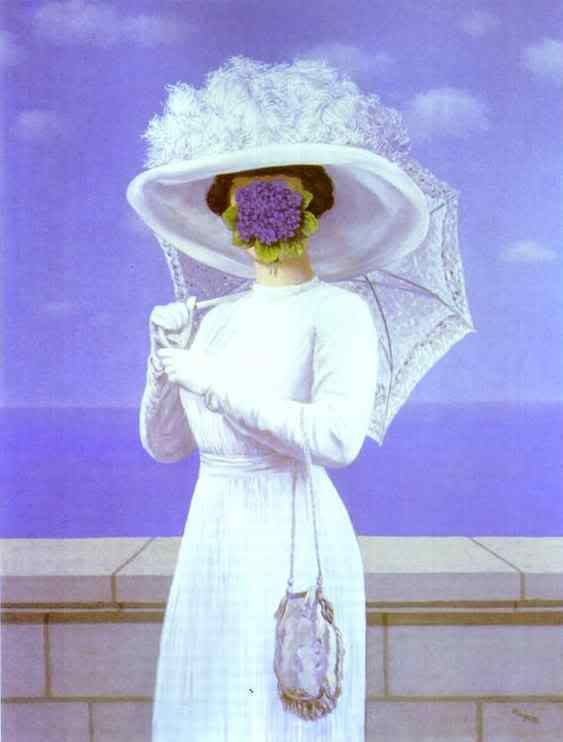 I think Magritte likes green apples don't you think? I know I do.
Hope you enjoyed my art gallery, visit again soon.