Today while my little princess was at school (I like the sound of this) , I managed to finish my three projects that I prepared for yesterday.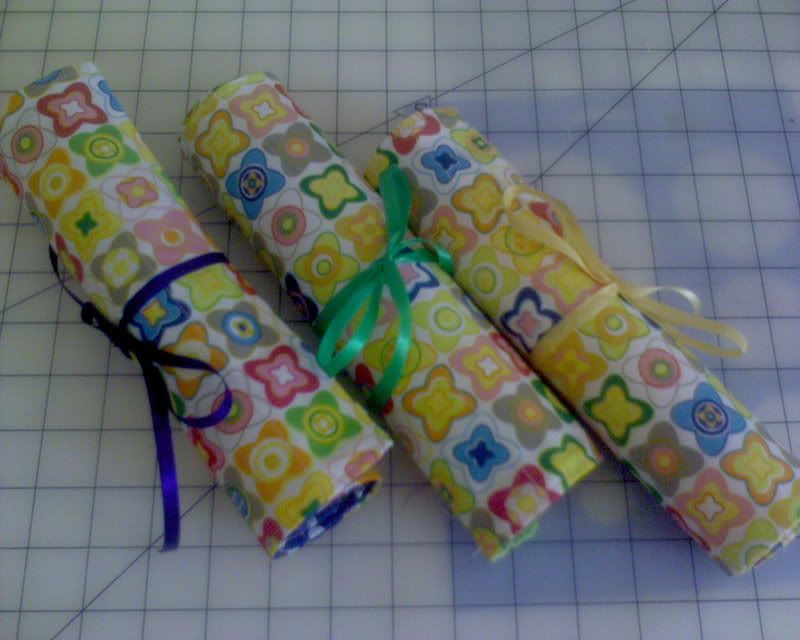 These are so easy to make and fast too, I liked the idea of them and enjoyed picking fabrics for all three pieces.
They are pencil rolls.. You put the pencils in them and roll them to take every where.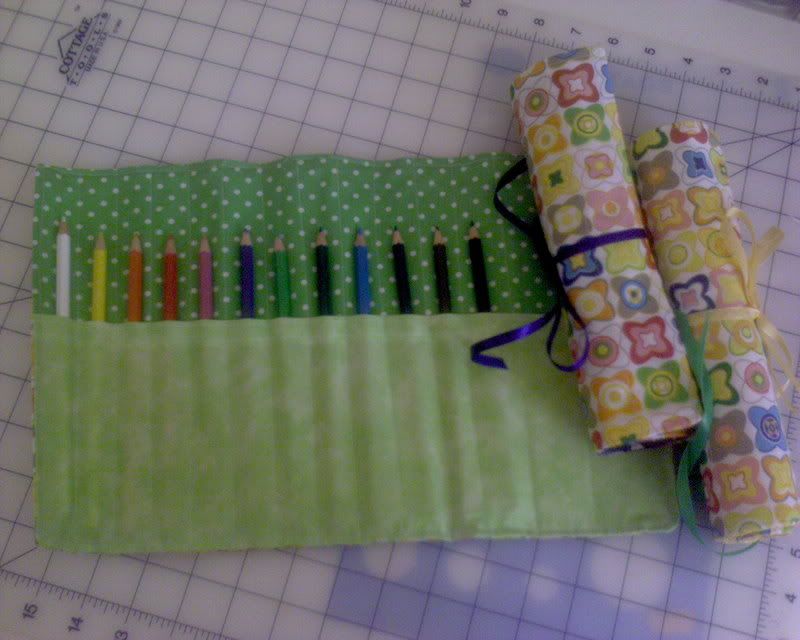 The finished product wasn't exactly what I expected, because I think I've been away from the sewing machine for quite some time, it felt like it was a first time in the beginnings. But over all I think they are good.
The only thing I didn't like about them is that pencils fall sometimes from them while I move the rolls.. I don't know how this problem can be fixed.. Maybe a smaller slots?
Anyways, yesterday we broke our fasting in mom's house, and I enjoyed some yummy food only mom can make this good for my taste (I just love everything mom does) and our little girl enjoyed playing with the growing Aneesa the cat, But this time the cat wasn't as calm as she always was, she was running all over playing with yarn and tissues and jumping all over , even when my girl wanted a quiet time coloring, Aneesa wanted to join in, they looked so cute mashallah.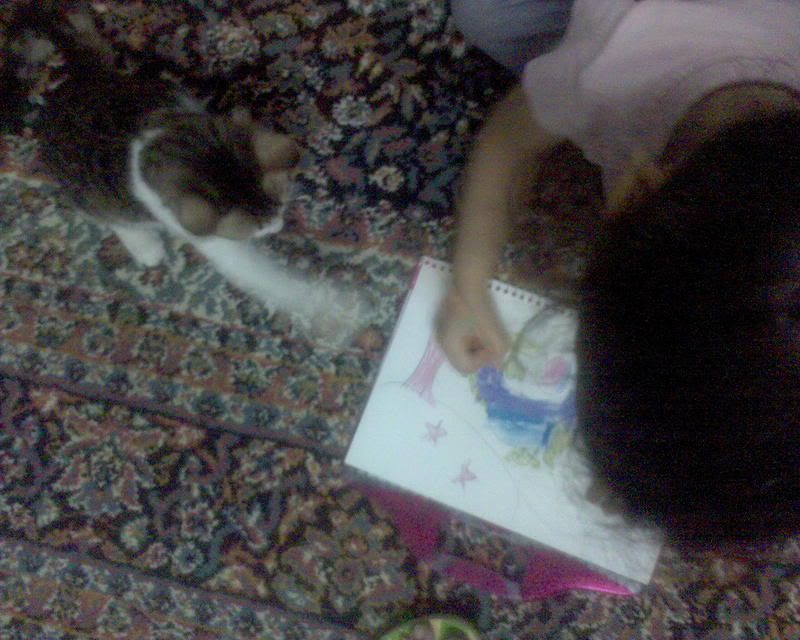 So, have a nice day, tonight inshallah moonface will be visiting so we can have a card making evening, I have a feeling we will have fun. c u.