Finally I started moving, and have something crafty to share, I just finished two felt bags as part of the long list of my things to do before Eid.
So like I said I made two of these ones that I made before for my summer class , I liked the shapes of them and added more circles and a button for the bag's face.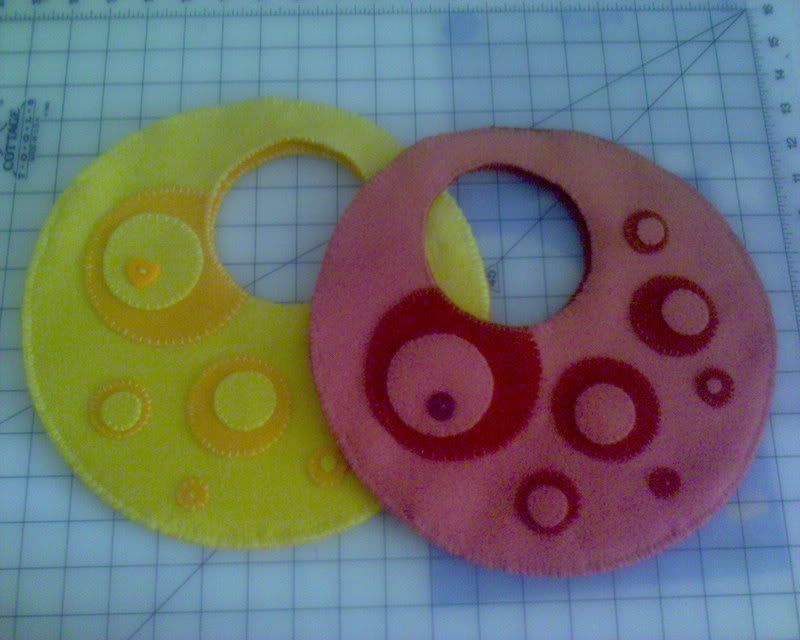 Here it is being modeled by my assistant..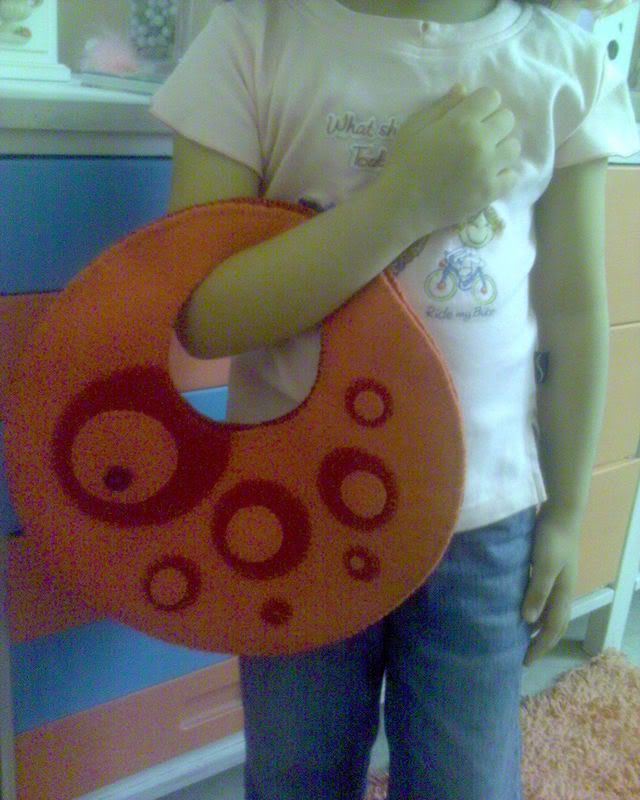 Plus I had three projects cut and waiting for the assembling which inshallah won't take long.. So pictures soon inshallah.