My little one was the child of the week last week in her school, it's the first time I heard about such thing , but it seems something going on in all schools. So that last day she took goody bags for her friends and some donuts, and they all posed for some pictures .
With the girls..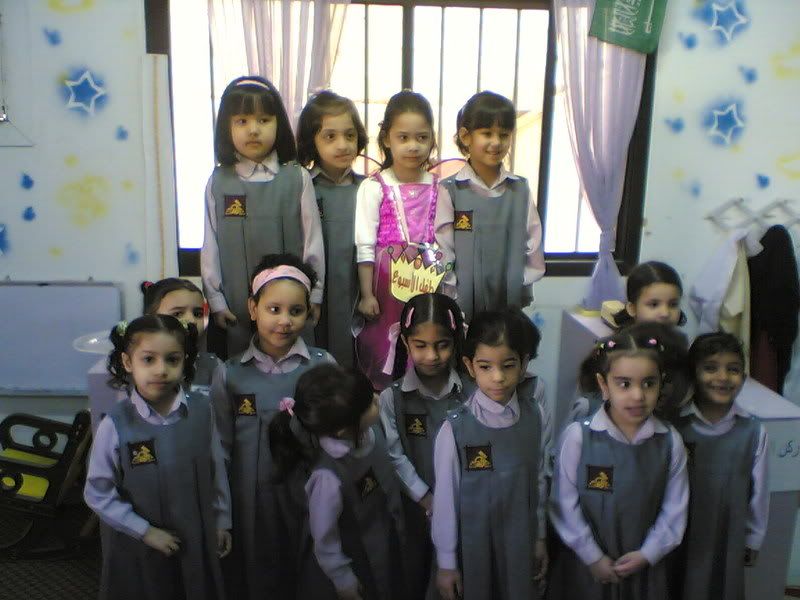 With the boys...
Her dress was a gift from my mom's friend and the principle of the school. She loved it so much since it had wings and of course it is pink..
A few days ago I got her her first roller blades. They came with a helmet and knees ,elbows and hands pads in a Disney princesses theme , she loved it so much and was running in them mashallah in no time.
I'm glad she is better than me, I never could roller blade, ride a bicycle or do anything that needs stability , I've always had problems with my inner ears.
So hope every one is having a good weekend.