I don't know if they are called pillows or cushions, they are very large, I got them for the back of my bed, but didn't like how they looked there, I needed three instead of two and didn't have the chance to go get another one, besides, i have another plan for a head board, something I didn't do before, and I already did the cushioned head board long time ago.
Anyway, I just finished dressing them up today, after a month of getting them, I was trying to do something crafty while in a non creative mood, so I thought at least I can just make a simple black and white pillow cases using some of my loved fabric. it felt good to do anything by hand, even if it was something small.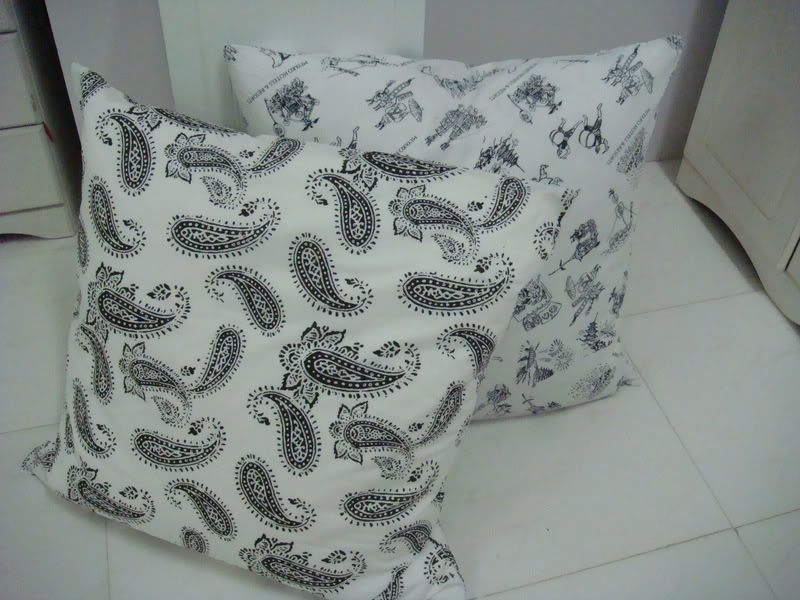 The other day while coming back from school, my little girl had this funny stickers of eyes , nose and mouth to play with with, she was aiming to look like a giant spider I think.. Whatever it was she looked so cute to not take a picture of her..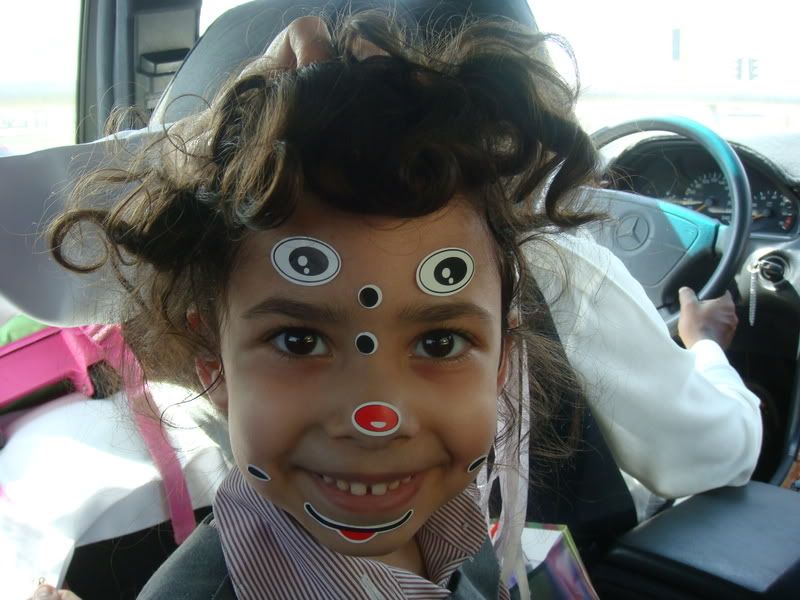 Hope every one have a good day.