If u remember my
love
for a certain gray bear with blue nose, you would understand what this gift means to me..
Again, it's all about surrounding myself with things that I love, small things that would bring a smile to my face whenever I look at them. Like this little guy..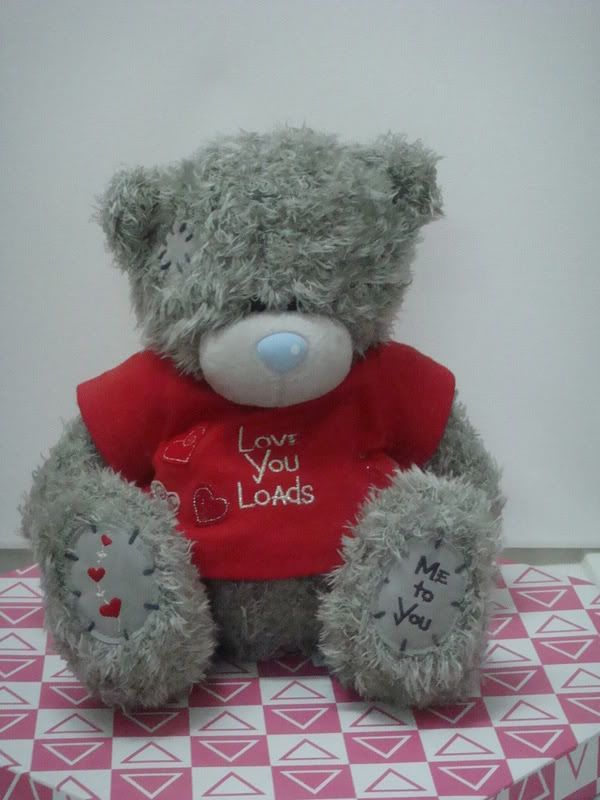 He's not very little though, unlike his brothers and sisters..
I just love Tatty Teddy so much, and he loves me back.. :)