I'll be out of my blue mood soon inshallah, and into my black one.. just kidding.
I am starting to do my so much delayed decorating, yesterday I finally got myself out of the house and went to Al Zamil, my favorite craft store to buy some materials (like I need any more!) and things I need to do my curtains.
I got the curtains long time ago, but they are all not the type of hanging I need them to be( tab top , is that the right name?) , so they will be needing a bit of altering.
You remember that I wanted things to be in a black&white and pink theme? well I am working hard on the black and white thing, since I loved the look of damask in the new home accessories trend I've seen a lot on the net, I decided to make it my new hobby to collect any black&white or damask (or both) things to fill my large, rather empty, light colored bedroom.
So what do you think of what I got so far...?
candle holders and glass plate from city max..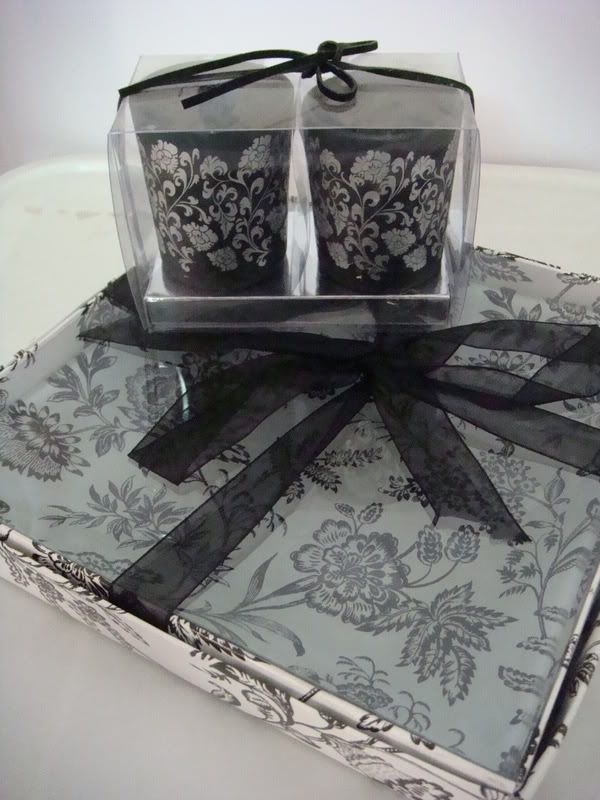 Curtains (city max) and cushion from geant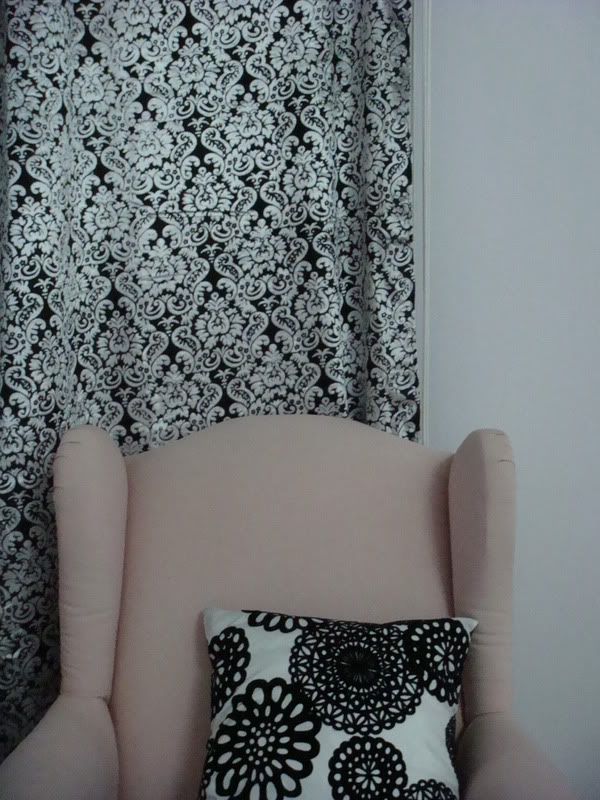 a small storage box
Table runner..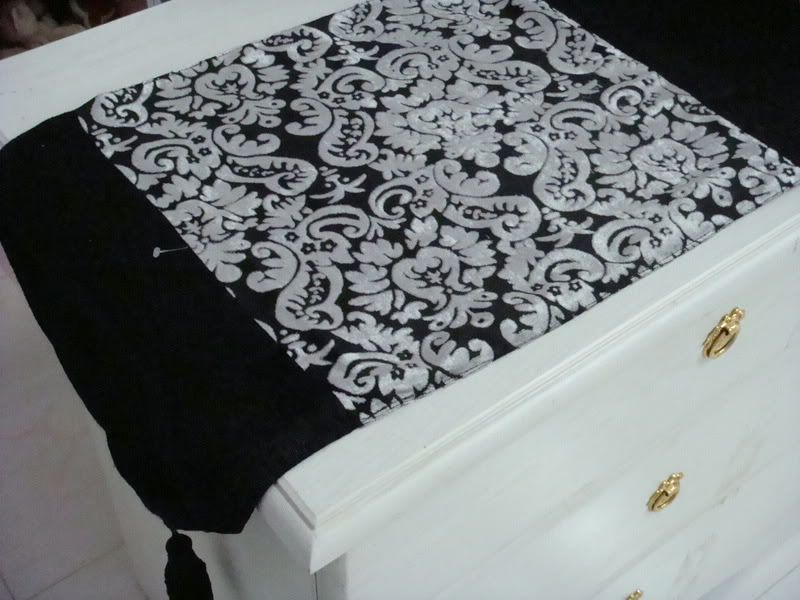 Tissues(for crafting) from the one in Bahrain..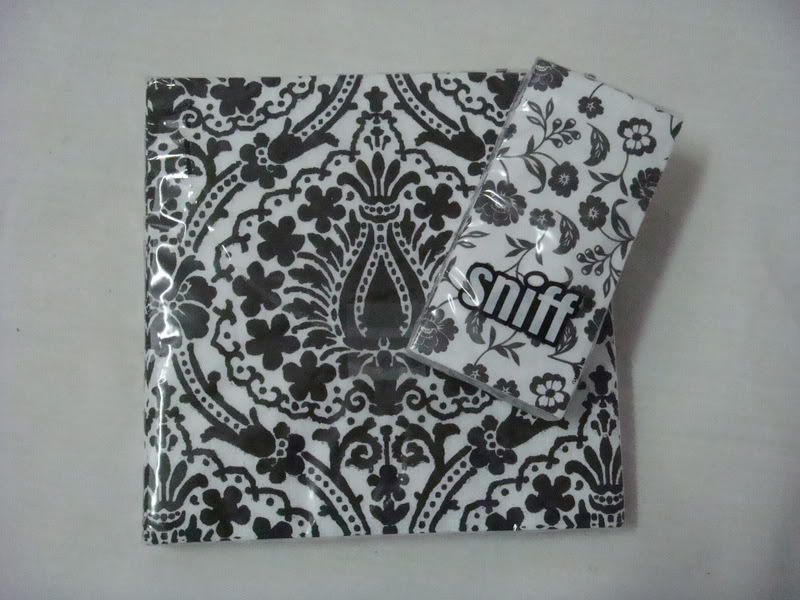 Some medium sized vases from farm super market..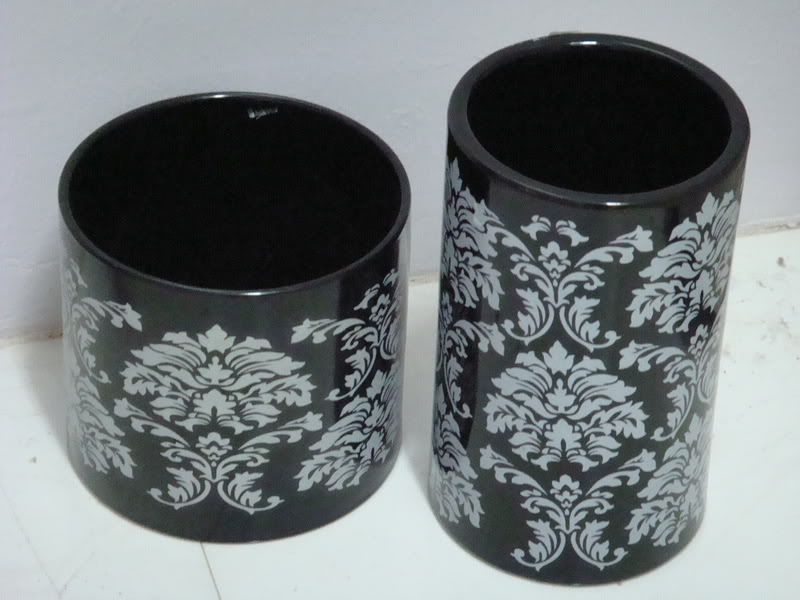 Can I fit this little gal too? why she is black and white isn't she? moooo
Do you think I have enough?
more on the room after I work on it inshallah..
So can you make a girl happy ? if any one sees something in black&white around would you please tell me? thanx