Well I got this issue of adorn magazine , and I loved the article about ways to use buttons. I like collecting button and don't know what to do with them other than use them in my bags. So these ideas are great I thought I'd share them with you.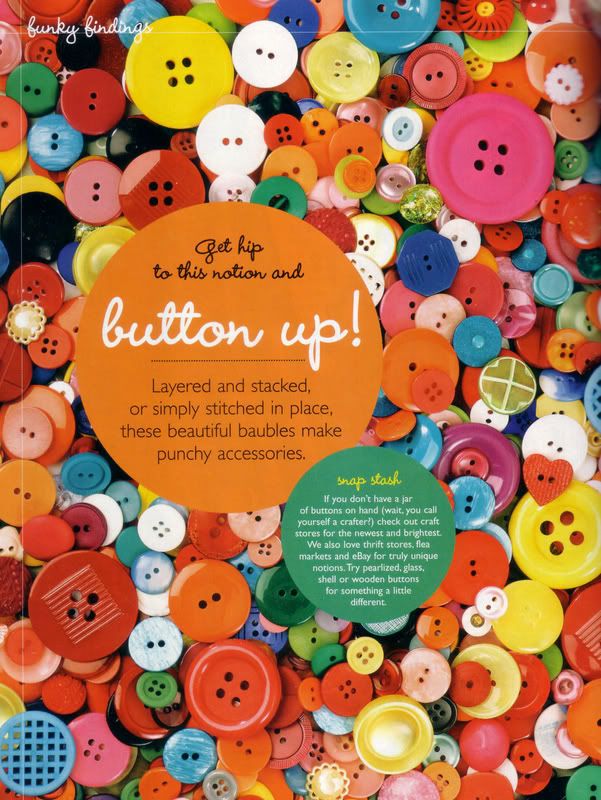 The shirt looks nice..
Nice earing, if they were shorter..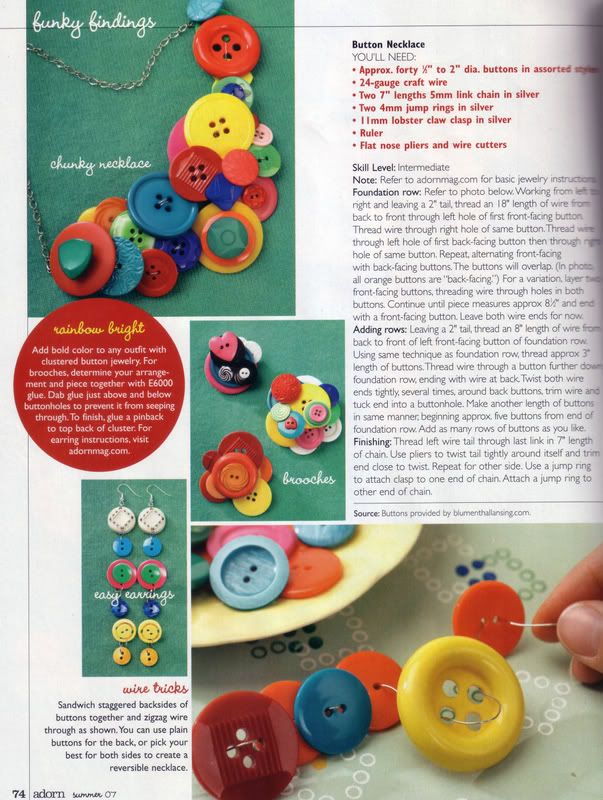 I just love this bag, and the socks and the shoes..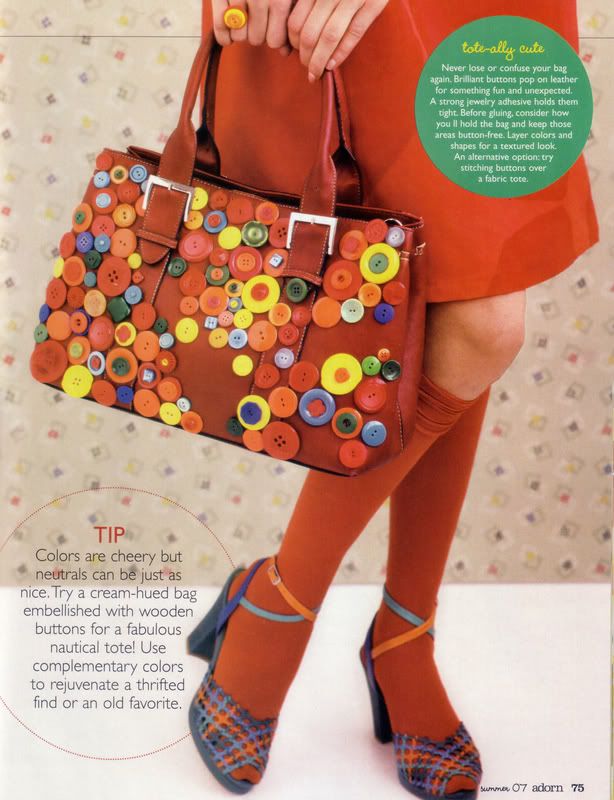 So hopefully you will have a good idea to use what buttons you have.. I know I did.