I love these toy kitchen from Pottery barn kids, I wish I can have like them.. for me of course..!
The washing/drying machine.. lovely
Fridge and oven.. So cute with the pots and pans and toaster.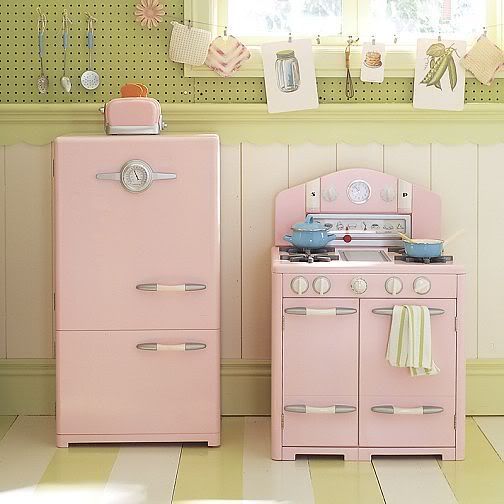 The sink.. What a lovely way to do the dishes.
Pink makes the world prettier, I wish I can paint everything in my life pink.. Including my eyes and brain..!