It's on it's way right now to Oman, which is far yet not so from us, some people say it will affect us and some say it won't.. Only time will show us.
Well the first day we were in Cyprus they had a very stormy weather in Larnaka, we woke up at 5 in the morning on the sound of the wind, at 7 the sound was stronger and there was rain, mom and I stood in front of the window watching as the wind carried a huge garbage bin from the head of the street to somewhere we couldn't see, and suddenly we saw what looked like a huge tsunami wave hitting on our window, and water started flooding the floor of our room. It was the scariest thing I've ever seen! we were so close to the sea and we really thought it was a wave.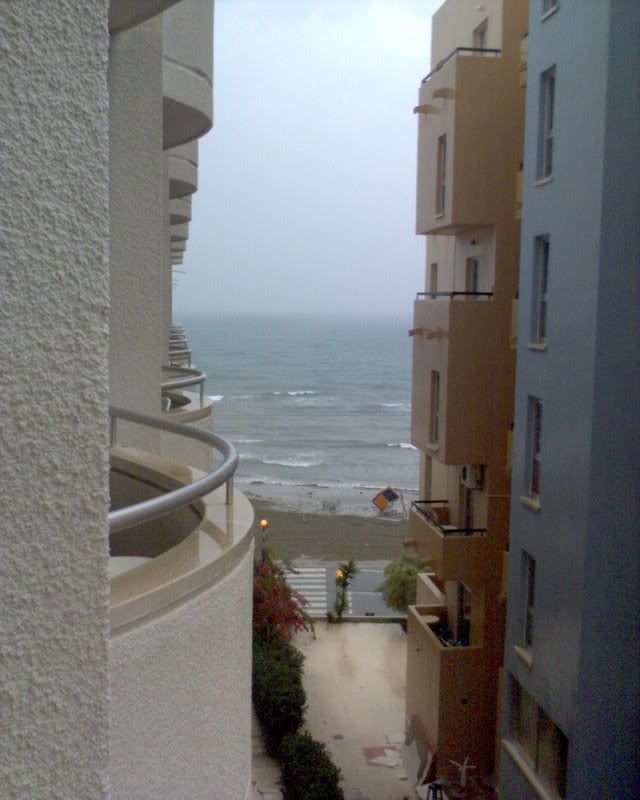 Thanks to Allah mom was with me while this happened otherwise I would never believe it happened. It only lasted for a few minutes and we soon realized it was a very strong rain with the wind coming our way..
Soon after that everything went quieter until the sun came back again, the streets were so wet and muddy from the sea water and beach sand coming all the way to the streets..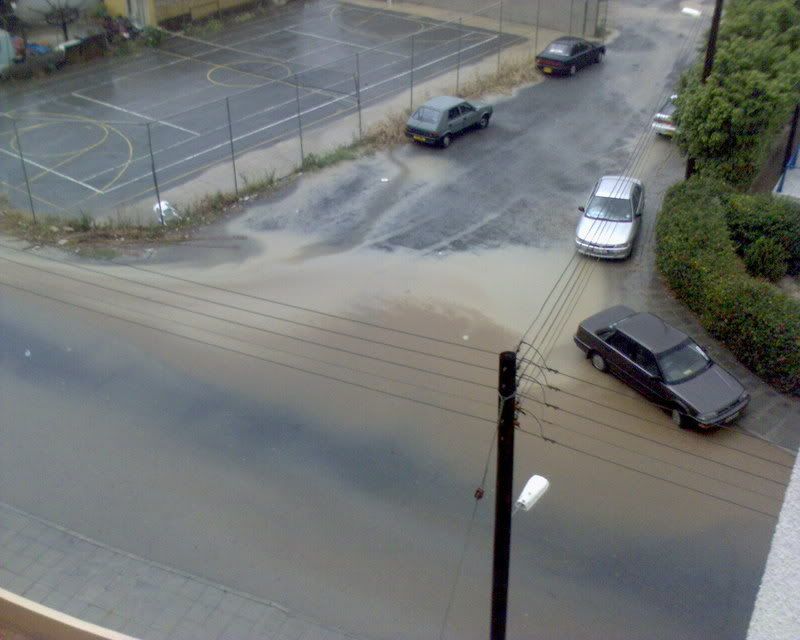 Umbrellas were thrown away from their places on the beach and later I read many cars and boats were ruined.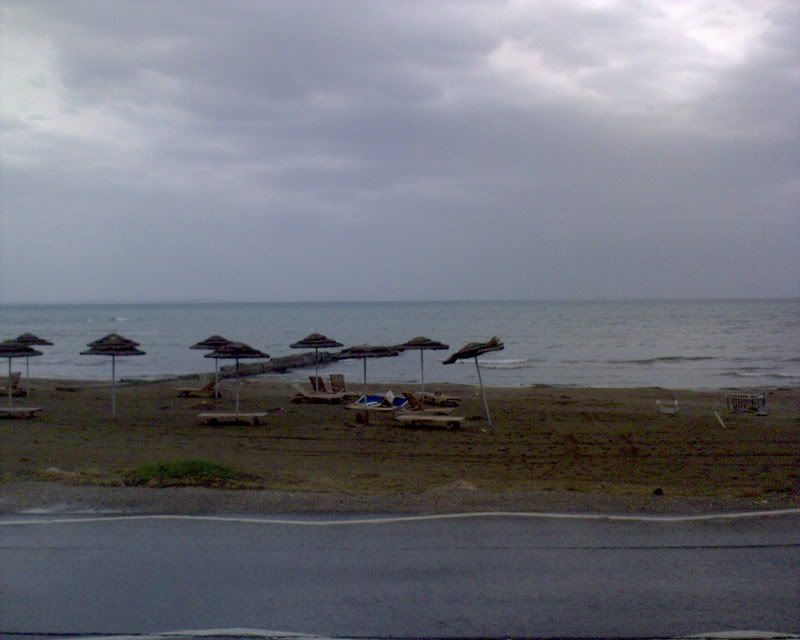 It was a stormy beginning of our vacation but the rest was much better 7amdillah.
Anyway we are no strangers to storms, the year we went to Orlando hurricane Andrew was doing his thing in Miami, then we went to Hawaii and it was another hurricane, after that Holland and another one hit right after we left.
Strange weather every where , just hoping nothing bad will happen to us here, we are so unprepared for such a thing, if man can ever be prepared.. May Allah keep us safe.