Imagine that, I teach craft classes at Aramco compound as a part of the summer program they are having, I just started my first class yesterday and it's a one hour card making class. First I was very scared and nervous, I can teach anyone who ask me everything I know.. Only if they ask. But to have people who paid for you to teach them exciting new things, well that's a different story. But they are a nice class, age ranging from 8 to 12 , seven girls, very excited just to be cutting and gluing and painting things..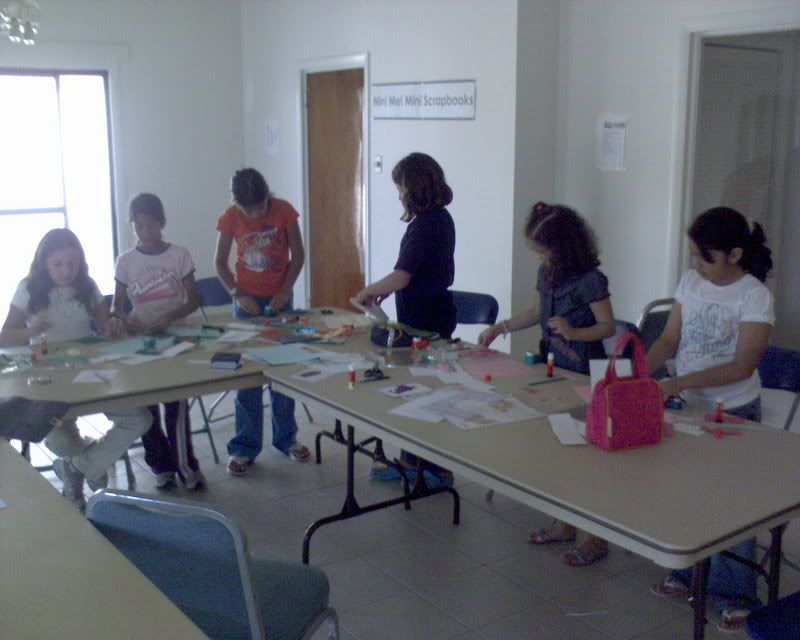 It's a nice new experience for me, maybe a start for some career change (as if I already have one to change it!) and if everything goes like planned I will get paid money for it.. Not much but who cares, I'm having a good time mashallah..
So this is what we did yesterday, a work of one of the girls.. I provided all the material, colors matching and tools needed all in a small plastic envelope.
This is what we did today, some free form painting waiting to be put in a card form tomorrow inshallah..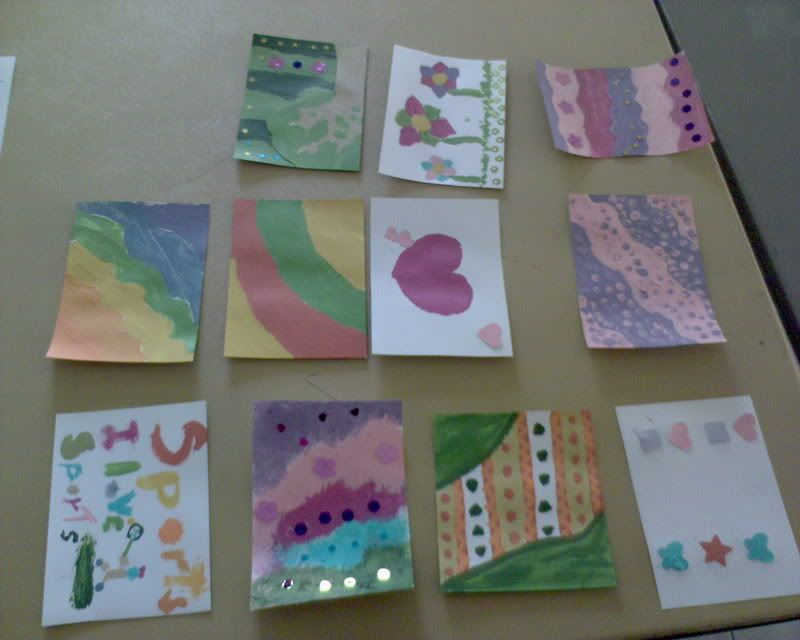 So wish me luck with the rest of the classes, and if anyone wishes for a class for the kids, I'm there.. ( 100 ryals per hour hehehe)