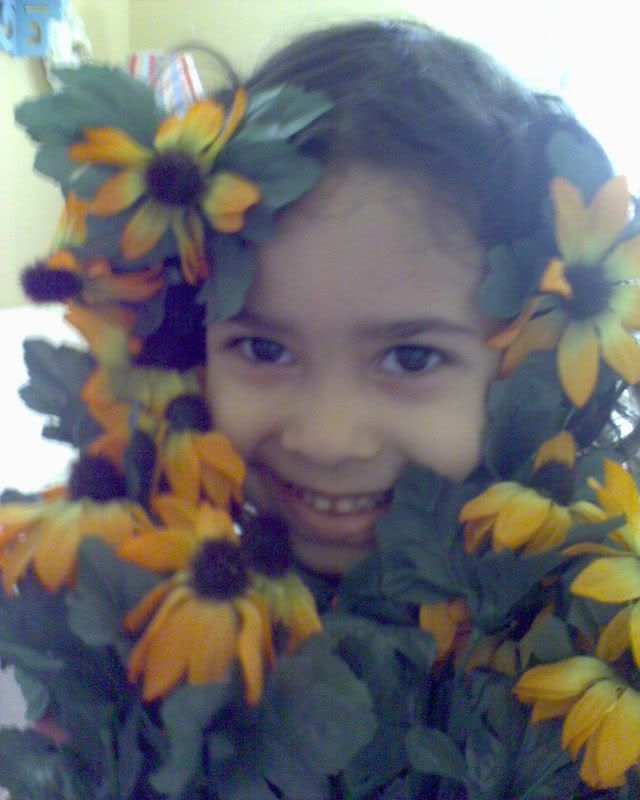 Yesterday I was cleaning my stuff to get more shelf space for my new toys, I found a bag full of fake flowers , and of course my girl wanted to play with them.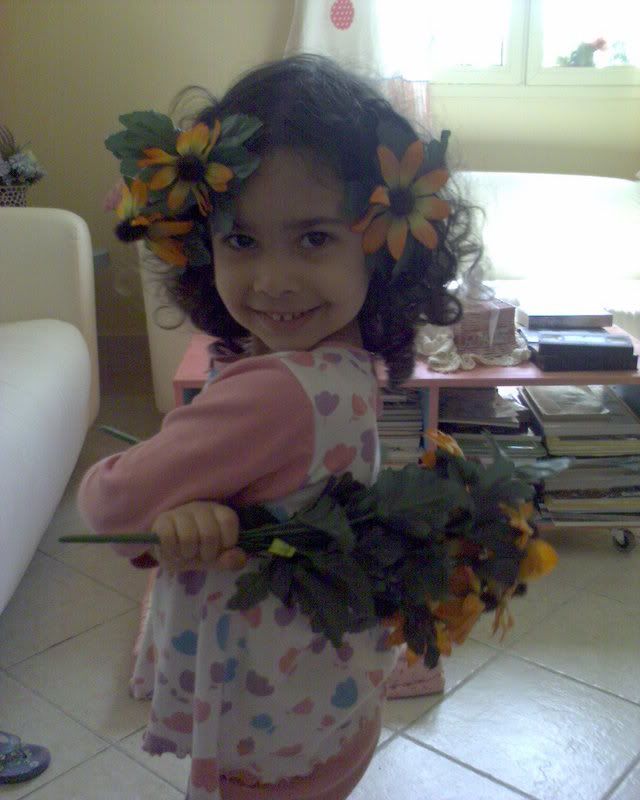 She loves to pose this little girl mashallah, I wanted to take one picture, she wanted millions.
So I tried my die cuts and boy are they great.. I can't wait to start a project with them, but first I need to finish sewing my pj bottom.