It's my own chef. I like this little guy so much, even with the fact that he has a pastry brush over his head, and that he is so small he stands on a shelf over my oven. He just gives me something to look at when I'm working at the kitchen doing something I don't like to do. He encourages me to cook, but sadly I don't listen to him, I just can't seem to do anything around the house these days, no decorating, no cleaning and no cooking..
Well I think I'm maybe in one of my down moods, way down for so long, but I feel like I'm going up slowly.. It's a good thing even if it's in slow motion, 7amdillah.
So I like to buy things I love and put them every where around the house, like this utensil hmm what is it called.. jar?? it's metal and I just love metal buckets and things. And all I can find of utensils in pink, oh how I love that color..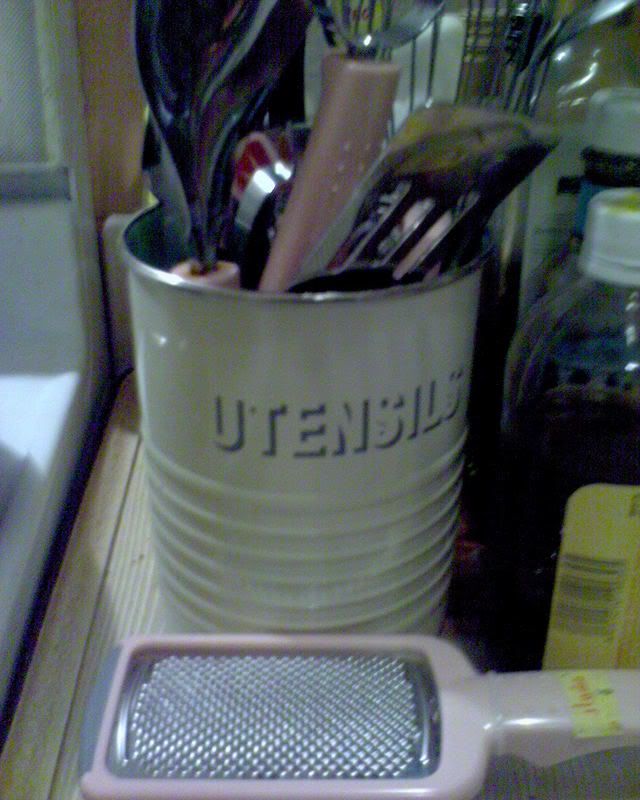 Well just thought I'd share something. Have a nice weekend.