Or window gazing..! some of this and some of that..
First we went to
moonface's
house for our ladies/kids gathering and there she showed me this jcpenny catalog with the most adorable pink tableware.. Yumm i want it so badly.. but the cost of shipping... Ah...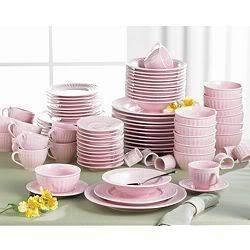 Then on Friday we went to Bahrain and I found some nice things.. A new addition to my growing collection mashallah..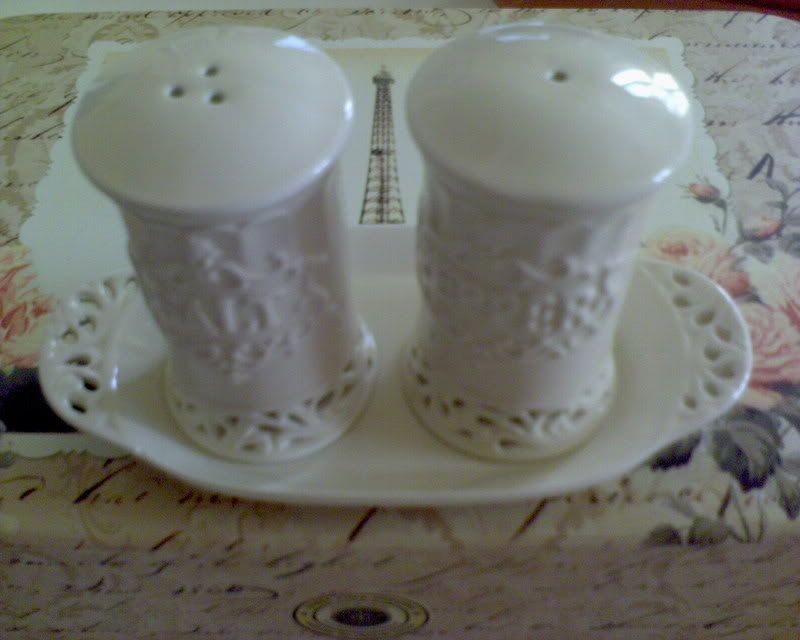 And this i just love for my shower in the crafts room's bath..
For art supplies or my magical beans? I still haven't decided yet..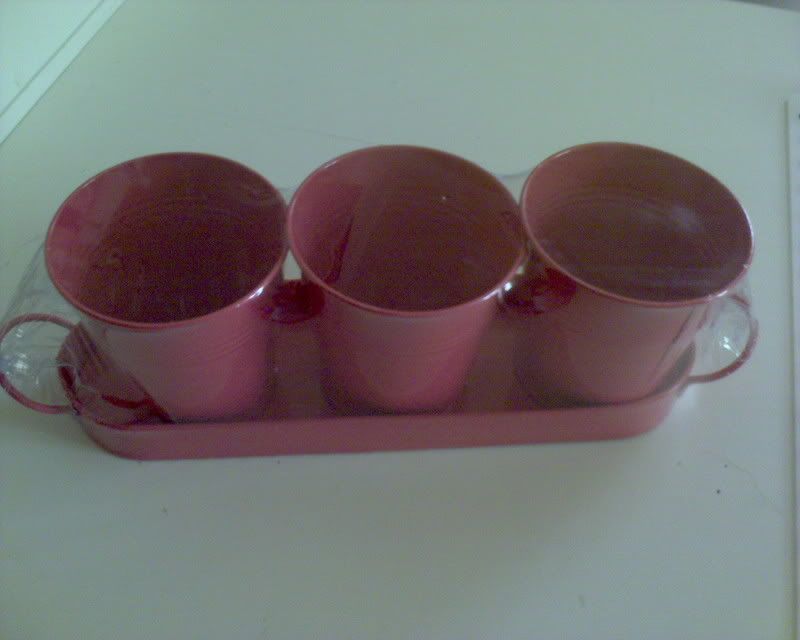 I saw this, but didn't buy it, but don't you just love pastel colors and polka dots ?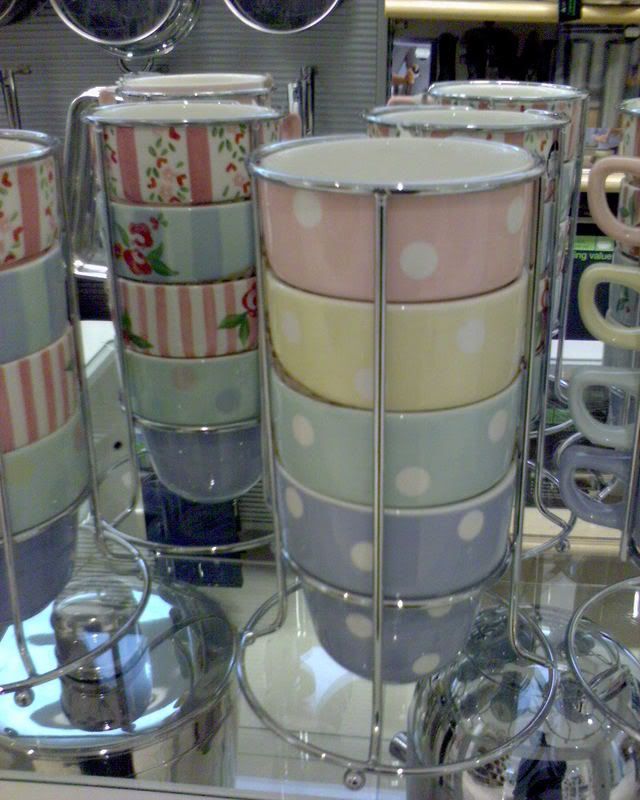 So, it's nice to shop even if you don't come back home with everything you liked.