We have an Arabic song for kids that goes something like " mommy is on her way, she will be coming soon bringing with her toys and stuff.."
Well my mommy went on a 10 day trip to London, and what better person than the lady who taught me everything about being crafty to ask for some craft supplies?
Well I asked mainly for scrap booking supplies since we don't have a decent scrap booking shop here, and I can't find die cuts anywhere..
So mom came back on Thursday.. How much stuff do you think she can fit in this bag?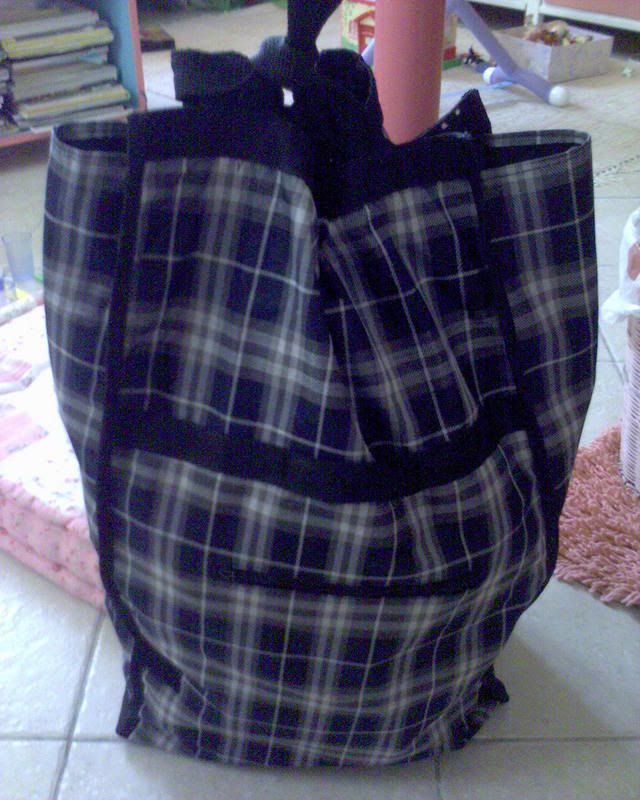 Well the answer is, that much..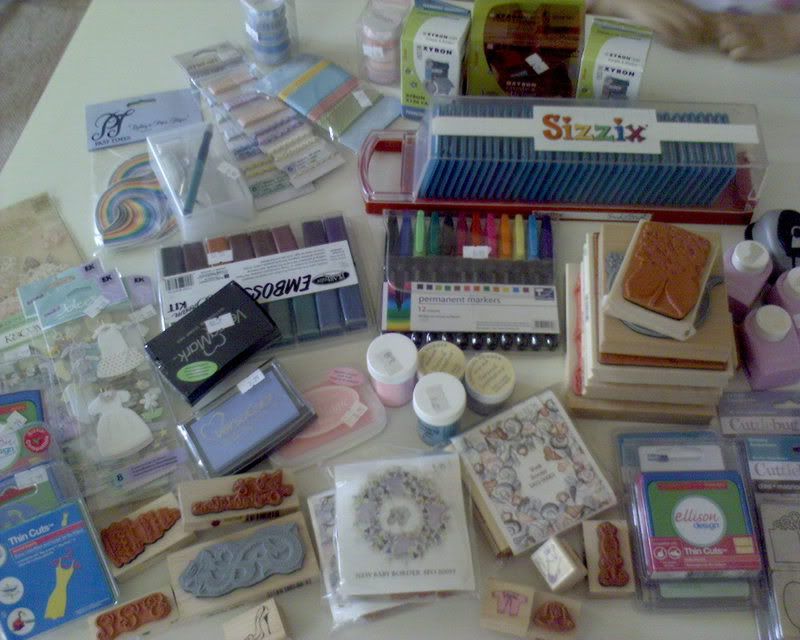 I have to have a picture for every category of the things she got me, so here goes.. First of all....Cath Kidston.. The most famous name I've heard all over the blog land and never really had the chance to know what's it all about, I wanted to visit it myself, but having my mom do that for me and bring me something from there is as good as it gets for now.. she got me nice fabrics, tissues with nice roses and paper plates which I intended to use in my room..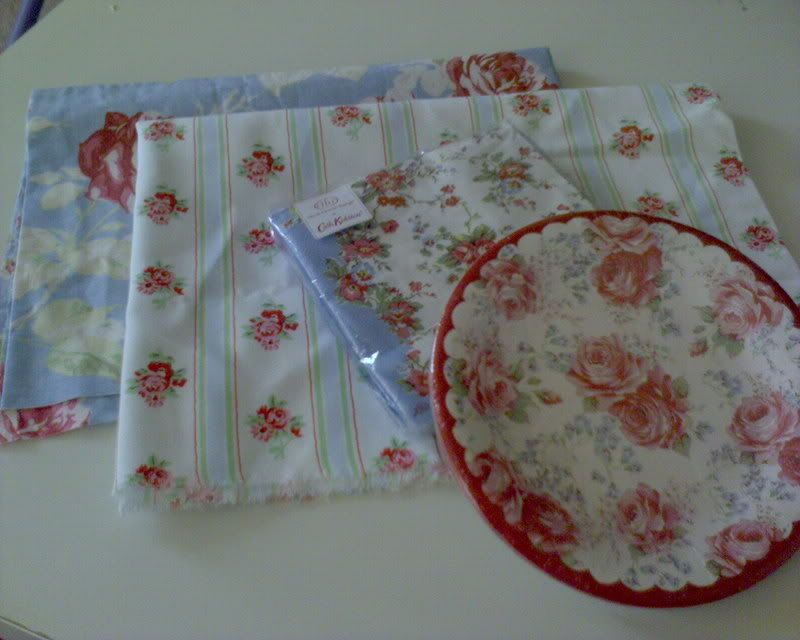 Then I have to mention the die cuts, I already got the sizzix machine but can't find good and fun die cuts, so mom got me what I asked for.. And some more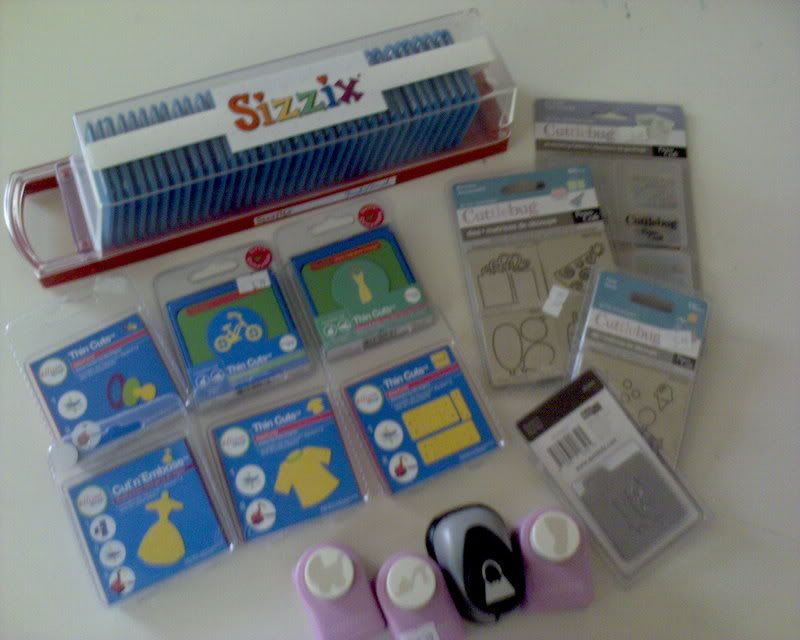 I don't really use stamps much in my projects, but it's growing on me.. And now I have a collection..
With the ink..
And the embossing powders with every color I can think of..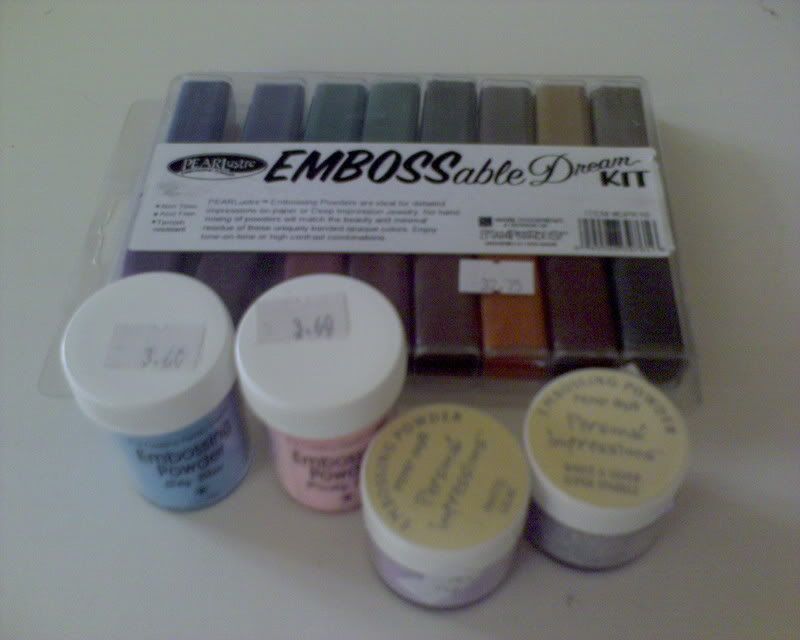 You can't forget of course ribbons..
And good old fashioned stickers..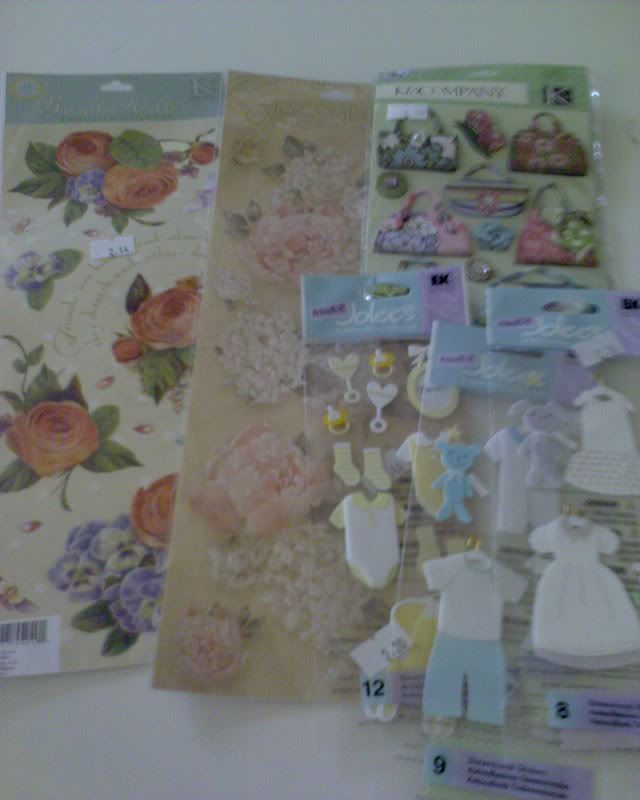 And a sticker maker with refill..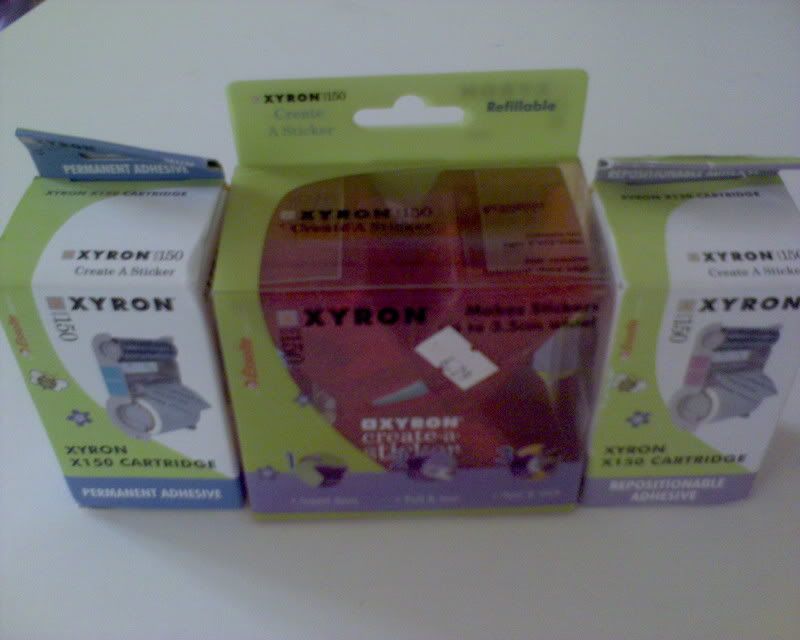 Some paper and tools for quilling ( I always wanted to try that)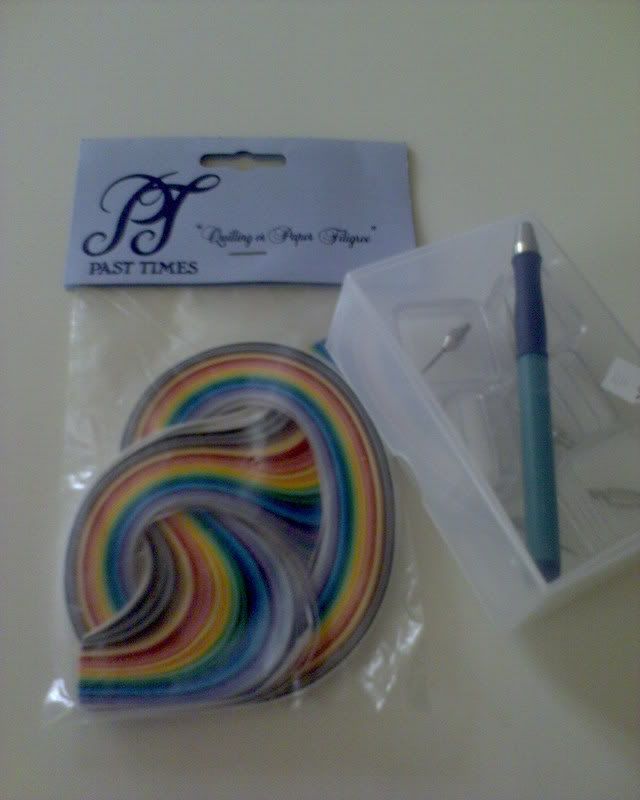 And this one is a favorite of mine, for the kitchen which I love..!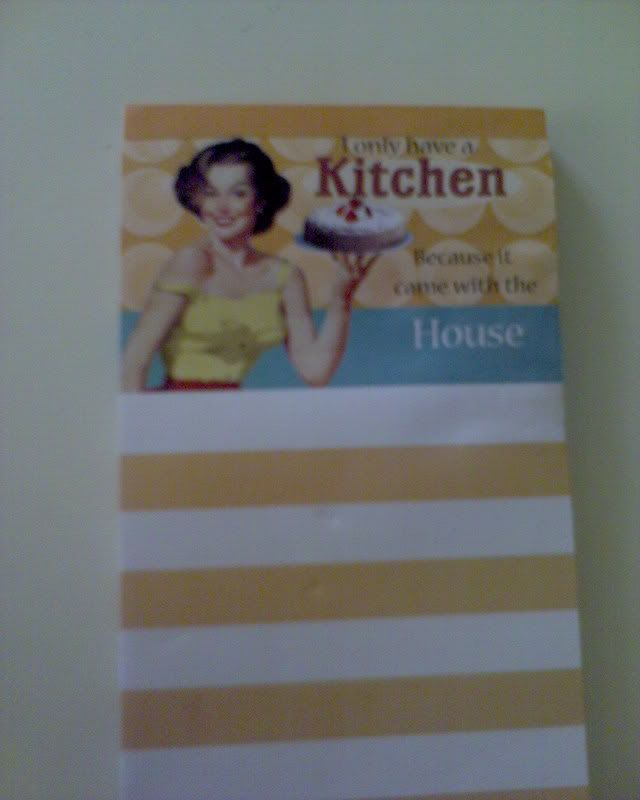 ( it reads " I only have kitchen because it comes with the house" I add " and because I like to decorate a kitchen" )
And guess what..! I have to pay extra for all the goodies I asked for and got.. but mommy will forgive me some extra Ryals won't u mommy.. I love you , you're the best.
So forgive me if I don't post anything for a few days, I have toys to play with , you have many pictures to look at..! Have a nice week.